Rescue workers find shelter for homeless as New Delhi experiences one of its worst cold spells  
Charities estimate the homeless population to number at 200,000, four times the official figure.
NEW DELHI: As the sun goes down, Mr Rattan Kapoor's day begins. He leads a rescue team, looking out for homeless people seeking shelter at bus stops and pavements. 
As New Delhi experiences one of its worst cold spells, the city's homeless population is most vulnerable at night, when the temperature can drop to as low as 1.4 degrees Celsius. 
To provide them respite from the cold, rescue workers like Mr Kapoor, supervisor of the rescue team under Society for Promotion of Youth and Masses, offer them lodging at homeless shelters nearby. 
Mr Ritesh Kumar, who is homeless and among the rescued, said: "I can't find work. I can't raise my injured hand beyond this point. For people like me who're in need, this facility is a life saver. I get food and shelter. For handicapped people like me, this means that I won't die of hunger."
Prime Minister Narendra Modi's ruling Bhartiya Janata Party said that 162 homeless people in Delhi died in December due to reasons such as cold and hunger. 
HOMELESS POPULATION 
On colder nights, Mr Kapoor and his team rescue dozens of people, who are brought to shelters managed by charities like his. They have been built by the local Delhi government which is led by the Aam Aadmi Party. 
Its officials said under the party's Winter Action plan, accommodation for roughly 20,000 people has been built since December. The number is however just a fraction of Delhi's total homeless population, with officials pegging it at between 40,000 and 50,000. 
However, charities estimate it to be four times more, at close to 200,000 people.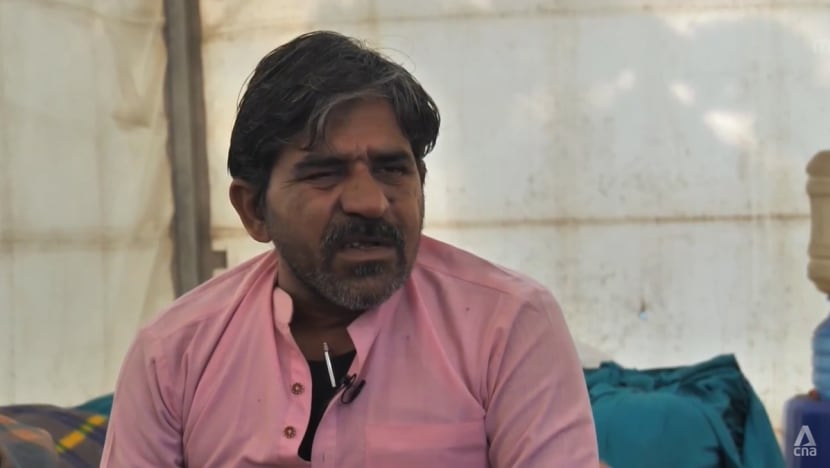 "There's definitely a need for more shelters considering the population of homeless people in Delhi. But the problem with the Delhi government is that they simply don't have enough land. If you look at congested areas like Old Delhi, there's simply no space to build any more shelters, said Mr Nitesh Kumar, programme director at the Society for Promotion of Youth and Masses. 
SOME DO NOT WANT SHELTER 
However, not all who are vulnerable readily accept the help offered. 
Some, like Ms Rehana, cite unhygienic conditions at the shelters that make them suitable for her two young children. 
With just a plastic sheet separating her family and the cold outside, this winter has been especially harsh. 
"Rice, lentils, flour and oil – that's all we want from the government. Some money will go a long way towards helping us. What does my husband make by polishing shoes? Two dollars or three dollars. That's not even enough to buy food," she said. 
Warm clothing and blankets are a distant luxury for many like her. 
"We can't force people. Some people don't want to come because of their personal preferences. But a lot who need rescuing do come with us," said Mr Kapoor. 
Officials from the local government's Delhi Urban Shelter Improvement Board (DUSIB), acknowledged that more needs to be done to help the most vulnerable. 
"DUSIB's mandate is to build shelters. We don't have the expertise that the social welfare department has. Their mandate is to uplift the most vulnerable," said board member Bipin Rai. 
"We've discussed cross-department programs many times at our regular meetings, and we do get support from them. But we will have to come up with a holistic framework to tackle homelessness and we're working on a plan."