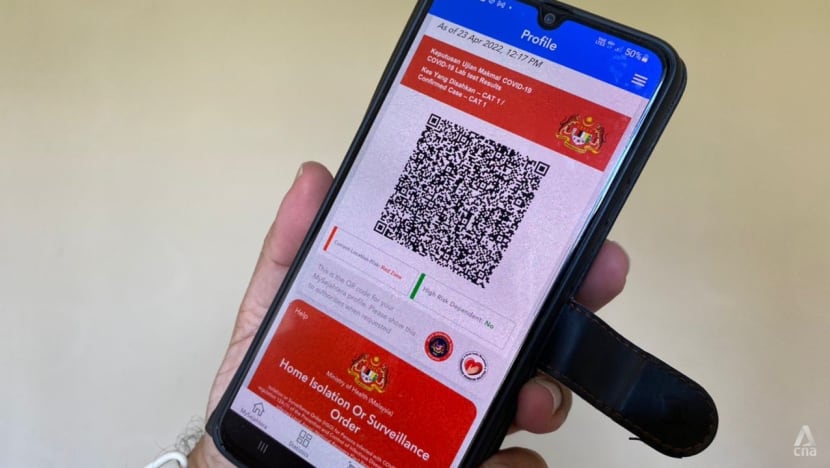 KUALA LUMPUR: Malaysia has been experiencing an increase of COVID-19 cases in the past week with the BA.5 Omicron subvariant believed to be widely spreading in the country, said Health Minister Khairy Jamaluddin on Friday (Jul 8).
Mr Khairy said that there was a 31 per cent increase in the number of cases in the last five days, compared to the corresponding period a week before.  
The number of those admitted to hospitals meanwhile has also increased by 13.7 per cent, although the majority or 54 per cent of these admissions were non-serious cases under categories one and two.
The rise in the number of cases had already been predicted, as has been the trend worldwide, said Mr Khairy.
There were several factors causing the increase with the main factor due to the dominant Omicron subvariants, he added. 
"At the world stage, the Omicron BA4 and BA.5 sub-lineage variants are dominating … The worrying variant is the BA.5 which has risen from 37 per cent to 52 per cent globally (of cases)," said Mr Khairy. 
He said that as of June, a total of 13 Omicron subvariant cases have been detected in the country including six cases of BA.2.12.1, five BA.5, and two BA.5.2. 
However, no BA.4 cases had been detected from their genomic sequencing yet.
According to Mr Khairy, based on the COVID-19 positive cases that underwent genomic sequencing in May and June, the BA.5 variant is already in Malaysia.  
"It is highly likely that BA.5 is spreading widely in the country … We expect that BA.5 will cause an increase in the number of cases in the country," he added. 
He said that based on their information, the variant had immune evasion properties that could cause reinfection of those who were previously diagnosed with COVID-19.
"If you have been infected with COVID-19, by the original Omicron variant, you can be reinfected with BA.5. That is why we are hearing of many cases of people being reinfected in a short span of time," he said.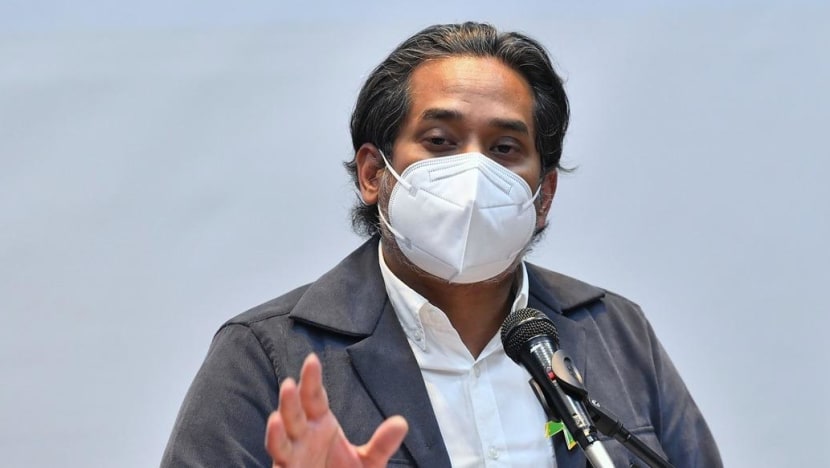 Malaysia recorded 4,020 COVID-19 cases on Thursday, taking the cumulative national tally to more than 4.58 million since the pandemic began.
The last time Malaysia reported more daily cases than the 4000 mark was on April 24, when there were 4,006 infections.
The number of daily cases peaked above 32,000 infections in March before gradually dropping.
Malaysia has reported 35,795 deaths due to the virus since the beginning of the pandemic. 
Mr Khairy also advised adults who have not taken their first booster dose of the COVID-19 vaccine to do so, saying that 7.3 million eligible Malaysians or 31.4 per cent of adults have yet to do so.
He also urged Malaysians to adhere to public health measures such as wearing masks, saying that people were becoming more lax, including not being masked in enclosed areas. 
He said that while the public would no longer be issued with compounds for offences such as this, he hoped that everyone would play their part in breaking the chain of infections.
"We don't want to go back to issuing compounds to people," he said. 
Mr Khairy also said that they had yet to detect any case of Monkeypox in the country, although a 45-year-old Malaysian man in Singapore had been infected with the disease. 
He said that the man had been to Johor Bahru in early July. 
The authorities had identified 14 of his casual contacts and one close contact who is being quarantined for the time being, said Mr Khairy.