12 Singaporeans injured in Johor accident after tour van wrecked in chain collision
The accident in Pagoh involved four vehicles including an express bus.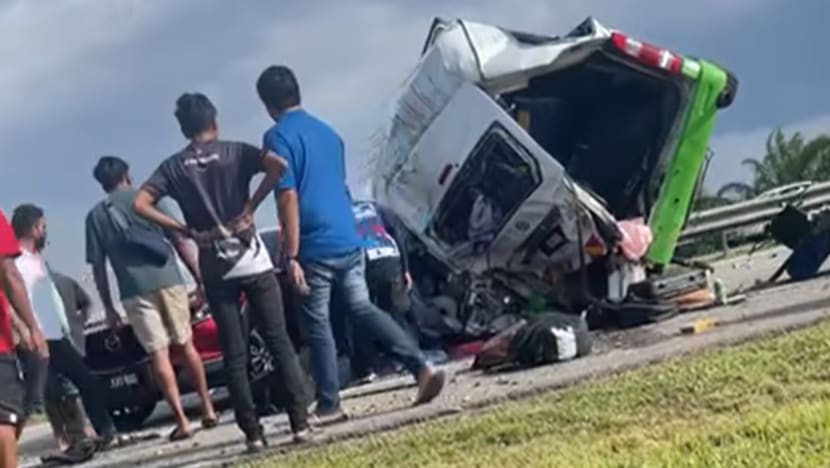 JOHOR BAHRU: Twelve Singaporeans were injured, one of them seriously, in an accident involving four vehicles on Malaysia's North-South Expressway on Sunday (Mar 19) afternoon.
The accident occurred in Pagoh, Johor, on the southbound side of the expressway, Bernama reported.
Muar district police chief Assistant Commissioner of Police Raiz Mukhliz Azman Aziz said that the Singaporeans were travelling in a tour van which was involved in the accident with an express bus ferrying 28 passengers, as well as two SUVs - a Mazda CX-30 and a Honda HR-V.
All 28 bus passengers escaped unhurt, but the bus driver and a passenger in the Mazda sustained minor injuries.
In a Facebook post on Monday, the Johor state fire and rescue department said that it freed four people who were trapped in the van.
Footage of the accident's aftermath shared on social media showed the wrecked Johor-registered van lying on its side next to the Mazda with debris surrounding the vehicles. The bus is seen some distance away from the expressway.
In the midst of a gathering crowd, several people can also be seen sitting on the side of the road.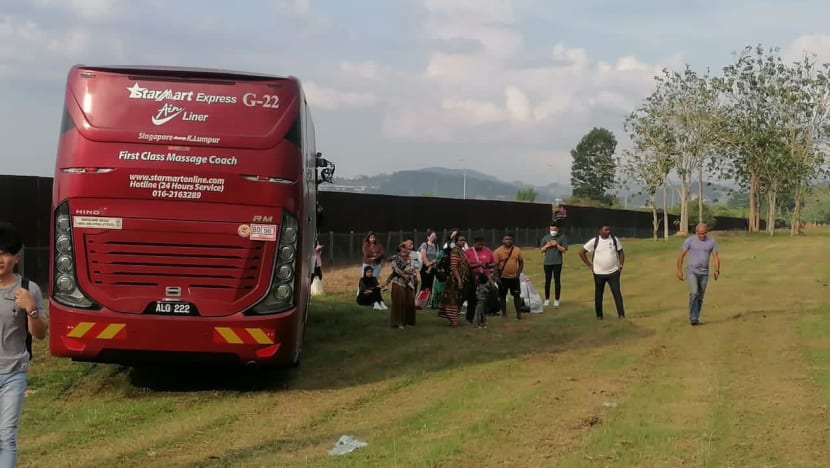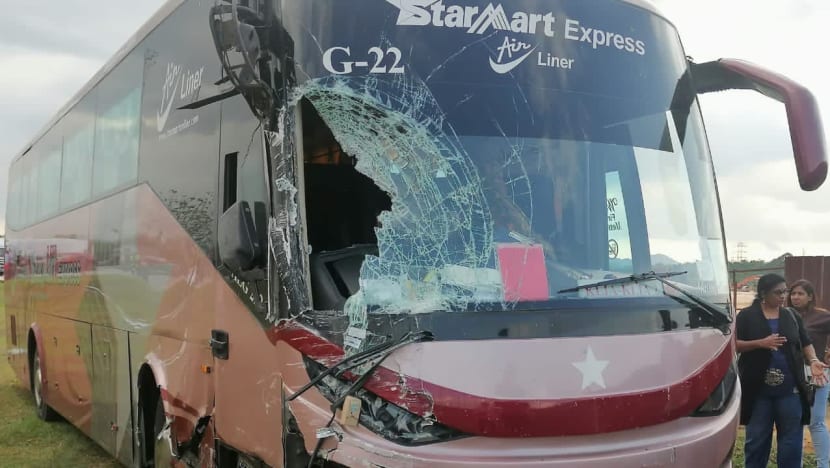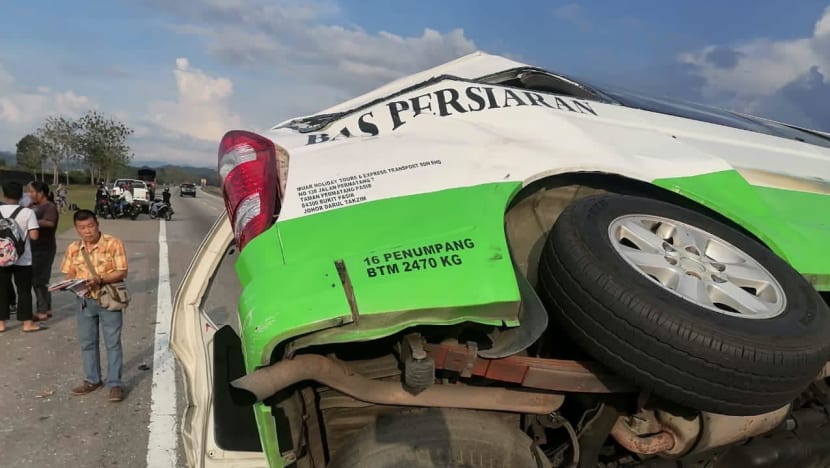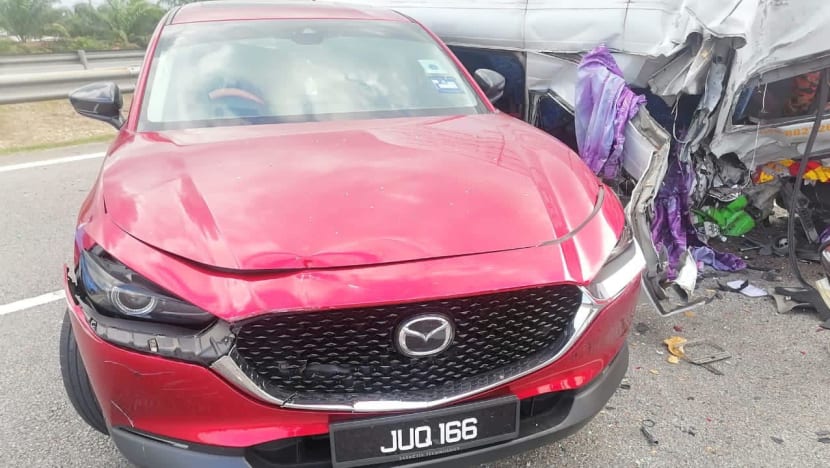 "Initial investigations showed that the bus travelling from Melaka to Johor Bahru on the left lane is believed to have hit the tour van in front of it, before the van rammed into the back of the Mazda," ACP Raiz said in a statement on Monday.
"The Mazda then hit the Honda in front."
He added that all the injured were taken to the Sultanah Fatimah Specialist Hospital in Muar.
Malaysia authorities are investigating the incident. 
In response to a CNA query, Singapore's Ministry of Foreign Affairs (MFA) said that it has been in contact with the affected Singaporeans and their families and is assisting them.
"A team from the Singapore consulate-general in Johor Bahru travelled to the hospital to render consular assistance and support to the injured and their families," MFA said.
"We wish the injured a smooth and speedy recovery."
Source: Bernama/CNA/kg(zl)