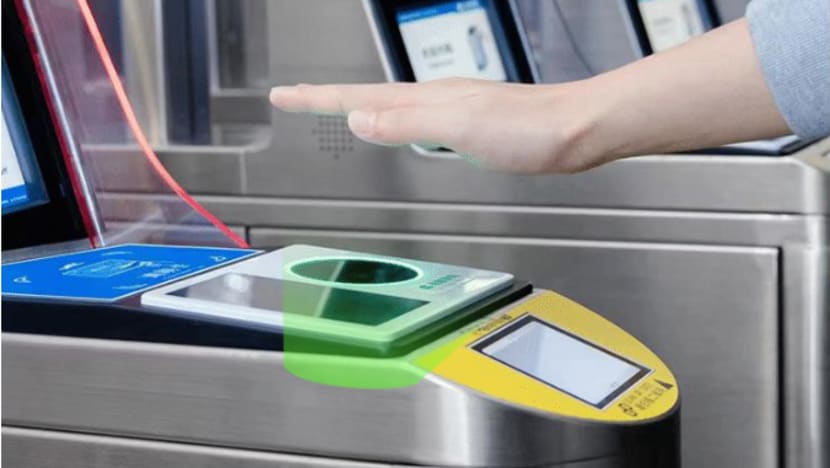 With a scan of their palm, metro passengers travelling between downtown Beijing and Daxing International Airport can now bypass the hassle of using their phones or cards to pay for their trip.
Chinese tech giant Tencent launched the palm-recognition payment feature on Sunday (May 21) via its platform Weixin Pay, known internationally as WeChat Pay.
Users who enrol in the palm-recognition service can pay for rides on the Daxing Airport Express Line by hovering their hands over a scanner at designated metro station turnstiles.
The scanner detects their palm print, triggering an automatic payment directly from their WeChat account.
To enrol, passengers need to register their palm prints on designated machines at metro stations, Tencent said in a statement on Monday. They will also have to complete the authorisation process on WeChat.
The registration is a one-time process and does not require renewal.
Passengers can find the turnstiles marked with a ring logo and place their palms over the scanner. Once recognised, the ring turns green and the gate opens.
The service uses non-contact recognition of both surface-level palm prints and hand veins, ensuring a secure and convenient experience for users, according to Tencent.
Data encryption technology is used to protect user information, the Beijing Municipal Commission of Transport said.
The service is currently only available to residents in mainland China who have fulfilled the mandatory real name verification process, a requirement for using WeChat Pay.
In 2020, Amazon launched a biometric payment system using palm recognition. Its palm-scanning or cashier-less checkout technology has since been adopted by more than 200 establishments both within and outside the company.