Penang will not hold state polls if general election is called during monsoon season: Chief minister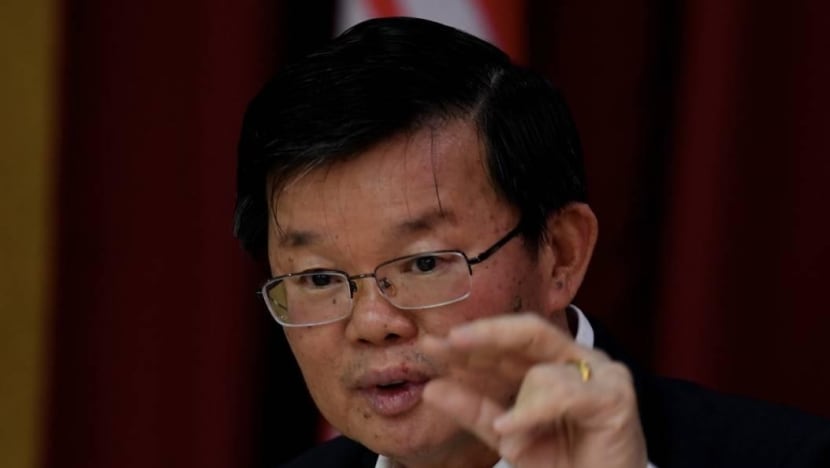 GEORGE TOWN: Penang Chief Minister Chow Kon Yeow said on Tuesday (Sep 20) that the state government will not dissolve the state legislative assembly if the 15th general election (GE15) is held during the monsoon season. 
He told Malaysian media that the risks to voters' lives are too high if polls are held during the flood-prone period. 
"If (the general election) is not held during the monsoon season, it is a different story," he was quoted as saying by Malay Mail. 
"But if it is during the monsoon, we will not dissolve because the risks are too high," he added. 
Polls for the respective state legislatures are typically held concurrently with the election for the federal seats in the House of Representatives. 
While GE15 is not due until September next year, speculation is rife that GE15 will be called soon after the government brought forward the tabling of the 2023 national budget to early October. 
Penang is currently governed by Pakatan Harapan (PH), an opposition coalition at the federal level. PH also rules Selangor and Negeri Sembilan.  
Mr Chow said the state government had previously stated that it might hold its polls if GE15 was called towards the end of 2022.
However, the state had not considered the monsoon at that time, he said, according to New Straits Times. 
"At that time, we said that we might follow if the dissolution was nearer to the full term. 
"But, of course now, with Barisan Nasional so determined to have early elections, even during the monsoon, I am sure many people have criticised this decision," he told reporters after launching a street food competition. 
The chief minister said the monsoon season is not suitable for election campaigns and polling. The Northeast Monsoon usually starts in November and ends in March, according to the Malaysian Meteorological Department. 
"How would Malaysian voters exercise their right to vote when they have to face a life and death situation when their homes are flooded? Even polling centres may not be spared. So, how do you go and vote in a flooded polling station?" he was quoted as saying by New Straits Times.
The electoral process will be jeopardised under such circumstances, he added. "Can we call ourselves a democratic country when we can't even go to vote on polling day because some people are so determined to hold elections during the monsoon?"
Mr Chow said Penang will follow suit if parliament is dissolved closer to the end of term in July next year, the Malaysian Insight reported.
"If the dissolution is nearer to full term, obviously, we will follow. But now, Barisan Nasional is so determined to have an early general election even during the monsoon season," he was quoted as saying.
On Monday, United Malays National Organisation president Ahmad Zahid Hamidi said there should be no issue if GE15 is held during the monsoon season as it had been done before.
He accused the opposition of highlighting this in a bid to influence voters into thinking that holding the polls at this time is tantamount to exposing them to flood risks.