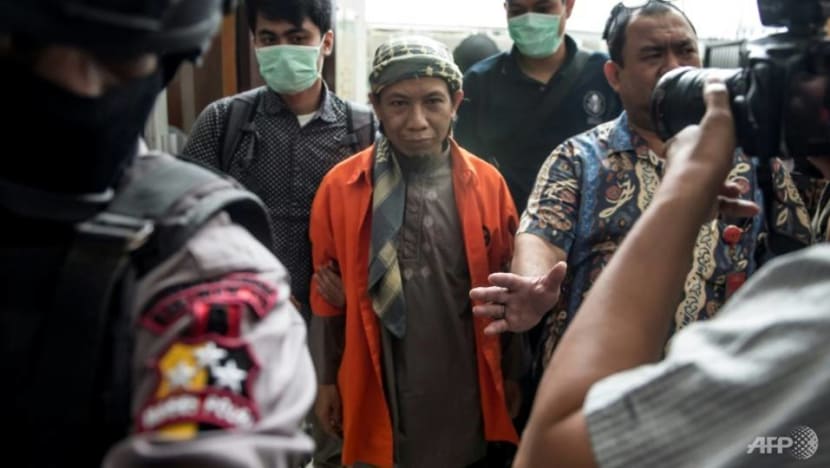 KUALA LUMPUR:  A group claiming to be pro-Islamic State (IS) hackers has threatened to attack the Indonesian government to avenge the "jailing" and "killing" of its "brothers", a senior counter-terrorism source told Channel NewsAsia on Thursday (Aug 23).
The hackers, who call themselves Hacktivist 1435 Anshar Caliphate Army, issued the threat in a video clip which Channel NewsAsia has seen.
In the clip, the hackers expressed anger at the government for blocking the social media accounts of pro-IS groups. They vowed to unleash terror on the government in the "real" and "virtual" world.
"It has been discovered from the monitoring of covert online social media, sympathisers of Jamaah Ansharut Daulah (JAD) have posted terror threats from Hacktivist 1435 Anshar Caliphate Army," the counter-terrorism source told Channel NewsAsia. "The recording was posted on Aug 13."
The one-minute long recording contained only English audio and Bahasa Indonesia subtitles. 
Calling themselves "the Islamic State hacking division" and addressing the message to the Indonesian government, the group said: "You have oppressed our brothers, jailed, killed and tortured our brothers ... you have done this in the real world."
JAD is the largest pro-Islamic State group in Indonesia and has been blamed for a string of terror attacks in the country, including last May's suicide bombings on three churches and a police station. The terror group was founded by Aman Abdurrahman, Indonesia's foremost IS ideologue who was sentenced to death last June for inciting five terror attacks.
"You have blocked the social media accounts of my brothers in cyberspace. We will fight and terrorise you in the real world and in cyberspace," the hackers said in the recording.
"We will give out the (government) accounts that we have hacked for our Anshar Khilafah brothers to continue their ... jihad. We will find you and we will kill you. Expect us."
Indonesian police are looking for the person who uploaded the video, according to the counter-terrorism source.
AUSTRALIA ISSUES TRAVEL ADVISORY FOR INDONESIA OVER POSSIBLE TERROR THREATS
In a message posted on its website on Thursday (Aug 23), Australia's Department of Foreign Affairs and Trade warned that terrorists may be planning attacks in Indonesia.
"We continue to receive information indicating terrorists may be planning attacks in Indonesia. Due to heightened security concerns, staff at the Australian Consulate-General in Surabaya will not be attending an event at the Airlangga University in Surabaya on 23 August," the department said.
"Australian officials in Surabaya are currently adopting enhanced security measures and limiting their movements. Exercise a high degree of caution in Indonesia, including Bali and southern Lombok."