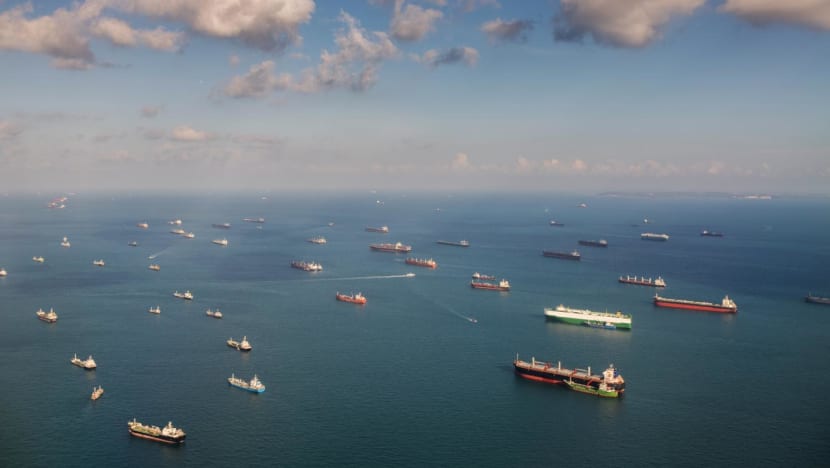 COLOMBO: Sri Lanka's navy said on Monday (Nov 7) that about 300 suspected migrants had been rescued by Singapore authorities after their boat started sinking.
Navy spokesperson Indika de Silva said that a Sri Lankan citizen on the boat contacted the navy on Monday and said they were in distress, and the Maritime Rescue Coordination Centre (MRCC) in Colombo sought help from Singapore, Vietnam and the Philippines.
In response to queries from CNA, the Maritime and Port Authority of Singapore (MPA) said that MRCC Singapore received information from the centre in Colombo at about 12.20pm on Monday.
The centre said that a wooden vessel within Singapore's Maritime Search and Rescue Region had reported that it was sinking. 
MRCC Singapore, which is operated by MPA, immediately contacted the vessel and confirmed that it was in distress.
It then coordinated with the MRCC in Vietnam to request nearby vessels to provide immediate assistance and issue safety broadcasts to vessels in the vicinity to be vigilant and to report any sightings. 
The centre in Vietnam also deployed a surface vessel for assistance. 
At 4.20pm, a nearby commercial vessel responded and proceeded to help the vessel in distress. 
"A total of 305 persons were rescued by the vessel," said MPA. 
The vessel with the rescued people have arrived at Vung Tau anchorage in Vietnam, it added. 
Singapore authorities have notified Sri Lanka that the people on board the boat have been rescued.
De Silva said that the navy is only officially aware of the presence of one Sri Lankan on board the vessel, and the identities of the others will be ascertained after they land in Vietnam.
Sri Lankans in the past sometimes undertook hazardous illegal boat journeys to escape a long civil war. Some Sri Lankans are now trying to escape an economic crisis by migrating illegally to other nations.