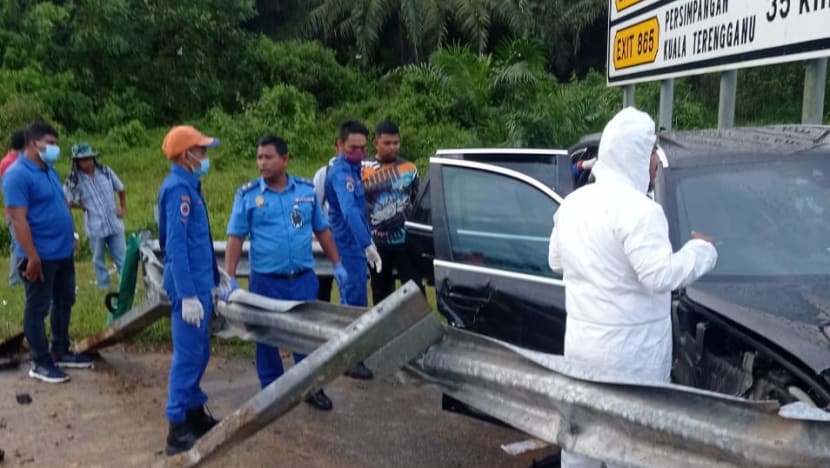 KUALA LUMPUR: A Singaporean woman died when the car she was in got involved in an accident along the East Coast Highway 2 (LPT2) in Terengganu on Wednesday (Jun 29) afternoon.
In a statement issued on Friday, Terengganu police chief Deputy Commissioner of Police (DCP) Rohaimi MD Isa, said Clarissa Neo Li San, 28, was the front passenger in a BMW X5 sports utility vehicle driven by Ng Shea Shin, 31.
Both of them and their two other friends had left Kuala Lumpur around 1pm for Kuala Terengganu.
They were believed to be on their way to Redang Island, off the coast of Terengganu. 
"At approximately 5.15pm when reaching KM 398.1 of LPT2 (Bukit Besi to Ajil), there was heavy rain and the vehicle suddenly hit a water puddle, skidding to the left shoulder and crashed into the metal barrier," said Mr Rohaimi. 
According to the statement, Ms Neo sustained injuries to her hip and waist after the car struck the road barrier. She was confirmed dead at the scene.
Her body was sent to the Hulu Terengganu Hospital's forensic unit for post-mortem.
"The Singapore High Commission has been informed of their citizen's passing," Mr Rohaimi said, adding that Ms Neo's body had been returned to her mother at Hulu Terengganu to be brought back to Singapore. 
According to the state police chief, another victim Loo Juosie, 30, a Malaysian sitting in the rear passenger seat, suffered broken legs and injuries to her right arm. She was treated at KMI Kuala Terengganu Medical Centre.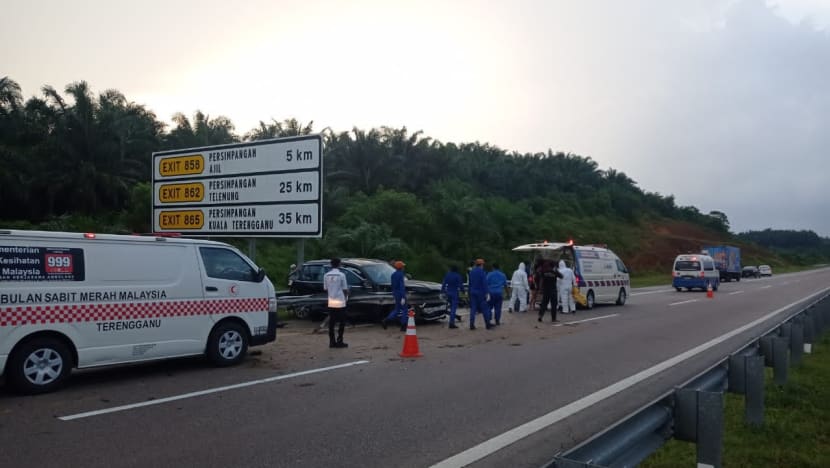 Another passenger, Goh Yong Zhin, 28, and the car driver Mr Ng, both Malaysian, were unhurt. 
Mr Rohaimi said that the accident is being investigated under Section 41(1) of the Road Transport Act 1987, which covers the offence of causing death by reckless or dangerous driving.
He said that anyone found guilty under the Act could be jailed for between five to 10 years, fined between RM20,000 (US$4,535) to RM50,000 and have their driving licence suspended for not less than five years. 
Mr Rohaimi also called on the public, whether those driving or as passengers, to be vigilant, especially during rainy conditions, and to observe the traffic signals and directions given. 
They must also make sure that their vehicles are in safe and well-maintained conditions, he added.