Singaporean driver killed, seven others hurt in Phuket traffic accident
The Singaporean woman lost control of the car while going downhill, causing it to hit a tour bus, said The Bangkok Post.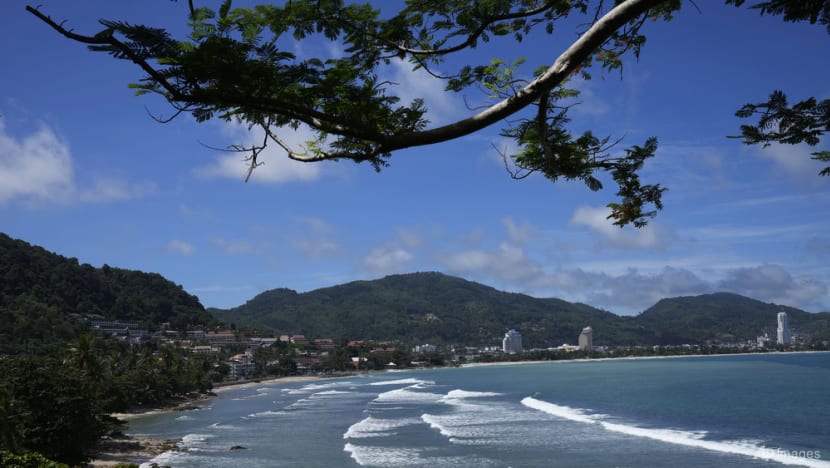 PHUKET: A 21-year-old Singaporean woman was killed when the car she was driving hit a tour bus on a hilly road in Muang district in Phuket, Thailand on Friday (Aug 12) night.
Another seven others - including her four Singaporean passengers - were injured when she lost control of the car while going downhill, causing it to hit the tour bus, The Bangkok Post reported on Saturday. 
The bus driver and two guides on board the bus also sustained injuries. 
The accident was reported at around 10.50pm, said an investigation officer at Karon police station.
According to The Bangkok Post, police, disaster prevention and mitigation officials and rescue workers found a badly damaged Toyota Yaris and a small white bus with a broken windscreen when they arrived at the scene.
Preliminary investigations revealed that the car was travelling from Tambon Chalong to Tambon Karon. 
"While the car was coming downhill, the driver lost control of her vehicle, causing it to hit the bus," reported The Bangkok Post.
The Singaporean woman driver was unconscious at the scene and succumbed to her injuries on the way to the hospital,  added the newspaper.
Singapore's Ministry of Foreign Affairs (MFA) told CNA on Saturday that it has been in contact with the affected Singaporeans and assisting their families.
"A team from the Singapore Embassy in Bangkok is currently present in Phuket to provide consular support on the ground," said MFA.
"We offer our sincere condolences to the family of the deceased and wish the injured a smooth and speedy recovery."
Police investigations are ongoing.
Editor's note: This CNA article was based on a news report published  online by the Bangkok Post on Saturday. The Post subsequently removed the names of those involved from its article. As the Post was the source of this article,  CNA has followed suit.