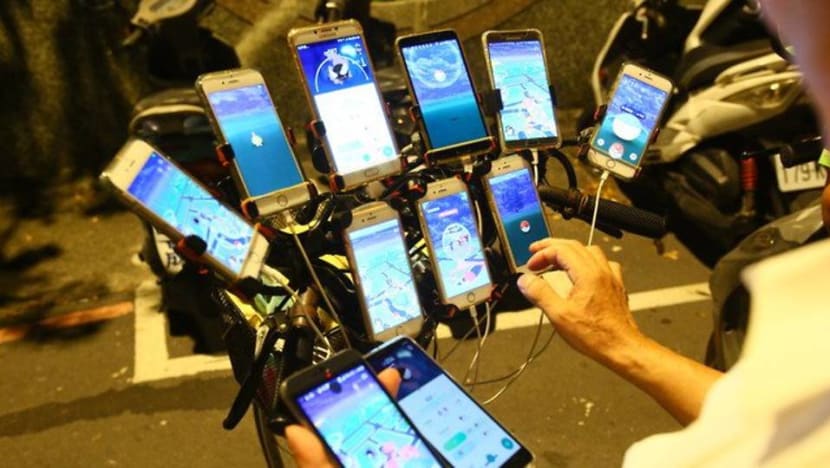 SINGAPORE: An elderly Taiwanese man who wants to catch them all has found Internet fame after photos of his unique approach to playing Pokemon Go went viral.

Chen San-yuan, 70, first caught the attention of social media site Reddit in May, when a photo of him playing Pokemon Go with six phones strapped to his bicycle caught the attention of users, sparking more than 1,700 comments.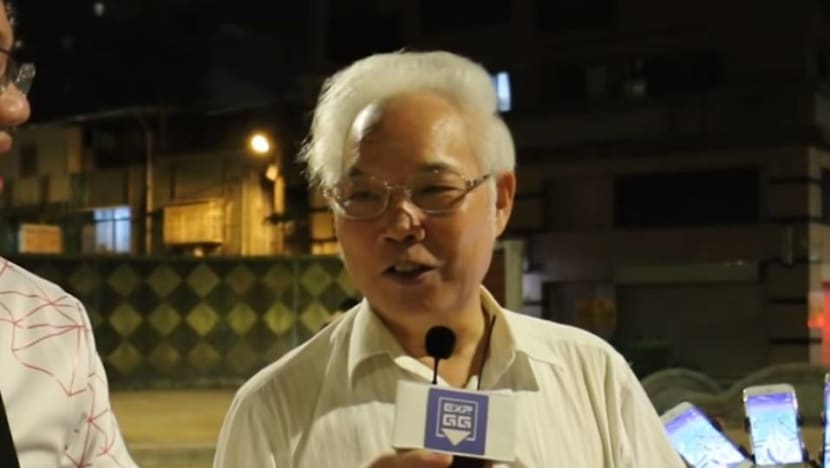 Chen explained that he had nine devices on his bicycle as he only affixes phones with accounts that are more than Level 30. 
At the time of the interview, Chen had four more phones with accounts below Level 30.

"I want to wait until they are over Level 30, and then I will tie them on," he said.

A report by Chinese news website ET Today earlier this month said Chen had rigged his bicycle set up to accommodate 11 phones. 
Other Pokemon Go players who frequent the same park as Chen say they see him up to six times a week, mainly later at night.

Chen, who also works as a feng shui master, told EXP.GG that he was unaware of his fame until his friends brought it to his attention.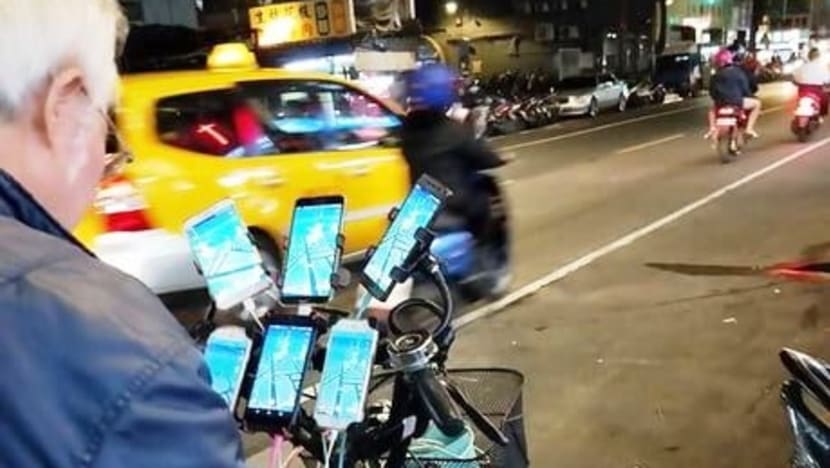 "Taking the gym hurts people's feelings … I won't challenge the gym, that makes people unhappy," Chen explained.

Instead, Chen said he prefers to buy and cast Pokemon "lures". These lures attract more Pokemon to a specific location for 30 minutes and can be enjoyed by other players in the area.

His revealed that his habit costs him around US$330 a month.

For Chen, being the very best means enjoying the process of collecting Pokemon, as well as forging social connections: "There's a lot of fun, I can connect with people, prevent Alzheimer's disease."

"I like every one of them. I caught them by myself. All by myself, never asked others for favours."