US$8.4 million, 200kg of gold and 17 luxury cars seized in Malaysia raids
A businessman and his two partners, all in their 40s, were also arrested during the multi-agency operation in Kuala Lumpur and Selangor. 
KUALA LUMPUR: A total of RM38 million (US$8.4 million) in cash, 200kg of gold worth RM60 million and 17 luxury cars have been seized by Malaysian enforcement agencies. 
A businessman and his two partners, all in their 40s, were also arrested, reported Bernama on Wednesday (Jul 26).
The simultaneous raids, involving 315 officers, took place on Monday at 34 locations in Kuala Lumpur and Selangor.
The multi-agency task force was led by the Malaysian Anti-Corruption Commission (MACC) in collaboration with the police, Immigration Department, Customs Department, Bank Negara Malaysia, Inland Revenue Board and CyberSecurity Malaysia.
Photos of the confiscated items taken by MACC showed a variety of luxury cars of various brands such as Maserati, Ferrari and Mercedes Benz.
Bundles of cash in several currencies as well as a collection of gold jewellery were also seen.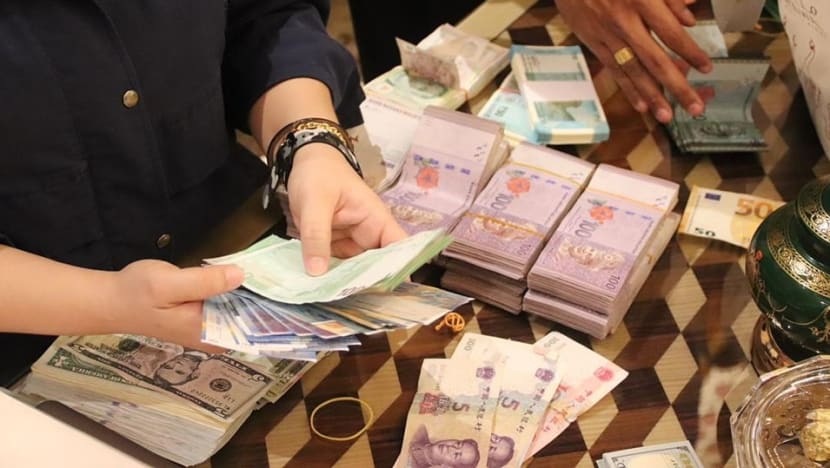 The Star reported on Tuesday that the arrested businessman was a concert organiser. He was subsequently released on bail on Wednesday. 
According to the New Straits Times, the enforcement operation had crippled a corruption syndicate and uncovered the smuggling of illegal goods as well as invalid tax reductions. 
Malaysian Anti-Corruption Commission chief commissioner Azam Baki said the case was being investigated under the MACC Act 2009, the Anti-Money Laundering Act, Anti-Terrorist Financing and Proceeds of Unlawful Activities Act, the Income Tax Act and the Customs Act. 
Source: Bernama/CNA/fh(zl)