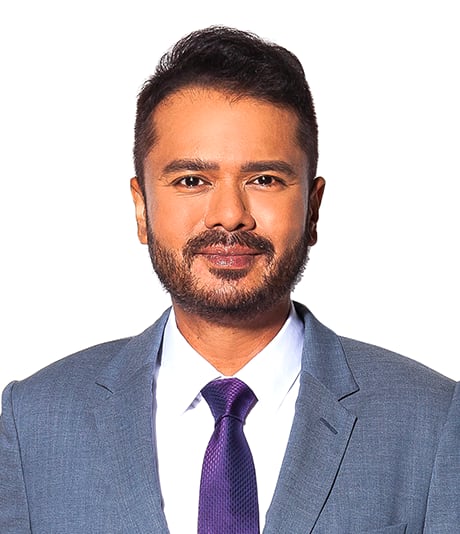 Daniel hosts Life&Style weekdays from 2pm to 5pm on CNA938.
A veteran of both radio and television, Daniel Martin has carved a unique place amidst the local broadcasting scene, being seen and heard across radio, Channel 5 and CNA. He is seen as a trusted on-air source, who is able to communicate complex issues to the masses with ease and credibility.
He started his career in 2006 as co-host of Body & Soul on (then) 938LIVE. He took the show to new heights when it was spun off into the long running TV info-tainment series, Body & Soul on Ch 5. The show ran for 9 seasons from 2014 to 2021 and Daniel served as Host / Consultant on the series.
He has been a daily fixture on the 938 airwaves, and has been heard across all time-belts, always bringing his health show with him. He has widened his portfolio with shows ranging from current affairs and politics, to youth affairs, and now lifestyle & consumer technology.
On the CNA network, he served as host of hard-hitting weekly current affairs show Talking Point for 2 years, and helmed various specials including Ask Minister (6-part), Look Back 2013, Look Ahead 2014. He's also been a celebrity guest on various shows including Money Mind, the President's Star Charity and more. An in-demand host, Daniel regularly helms numerous forums, seminars, launch events and webinars and remains one of the most recognisable voice-over talents here.
An alumni of SJI and NJC, Daniel graduated with a Bachelor Degree (Hons) in Sociology from the National University of Singapore.