CONTAINING LARGE COMMUNITY OUTBREAKS
As we deal with these two big clusters (Jurong Fishery Port and KTV lounges), we must be prepared to make adjustments or even take decisive actions to suppress the cases.
MINISTER FOR HEALTH ONG YE KUNG,
JUL 19, 2021

On Jul 13, 2021, Singapore's COVID-19 numbers dramatically spiked. This happened just as the nation was starting to see single-digit cases, the national vaccination programme was also gaining ground.

The rapid rise in cases was caused by multiple outbreaks occuring around the same time, including the clusters at Jurong Fishery Port (JFP) and KTV lounges. Spurred by the contagious nature of the Delta variant – deemed to be more than twice as transmissible as previous variants – infection numbers rose sharply.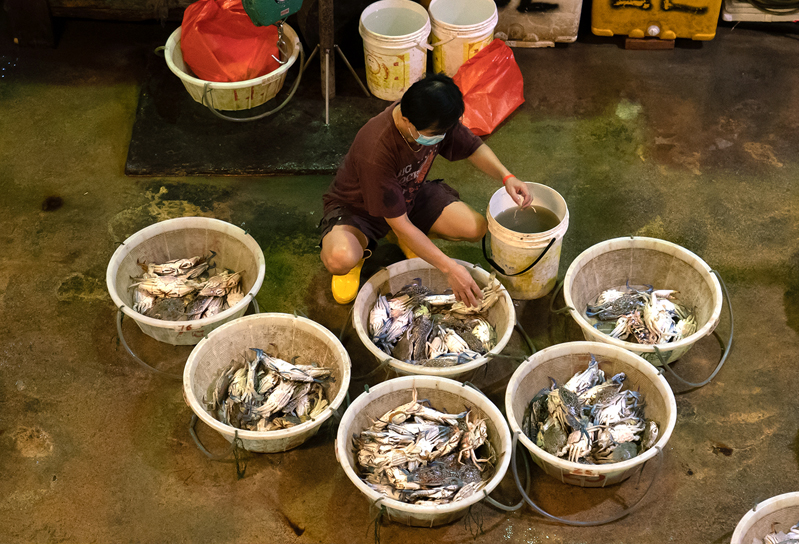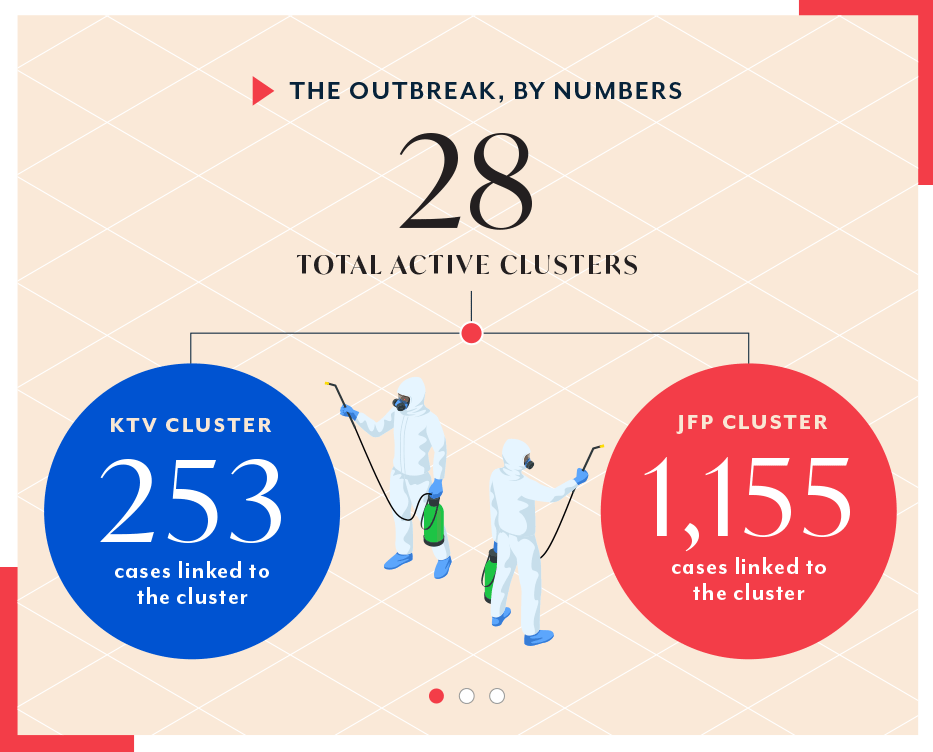 Four rings of defences
The strategy applied to tackle the JFP cluster involved four rings of defences to break the chain of transmission.
RING 1: JFP closed on Jul 17, 2021, for deep cleaning spanning two weeks. All JFP workers who were present at the market during the outbreak were placed under quarantine.
RING 2: PCR tests were conducted on port fishmongers and delivery drivers. Those who visited JFP were issued health risk warnings.
RING 3: Stallholders at all other markets received notifications to get themselves tested at regional screening centres.
RING 4: Residents living around affected wet markets were encouraged to get tested. The National Environmental Agency conducted wastewater testing in affected estates.
The four rings spotlighted the MTF's swift attempt to contain the cluster, but stricter measures had to be imposed to prevent any further spread in the community.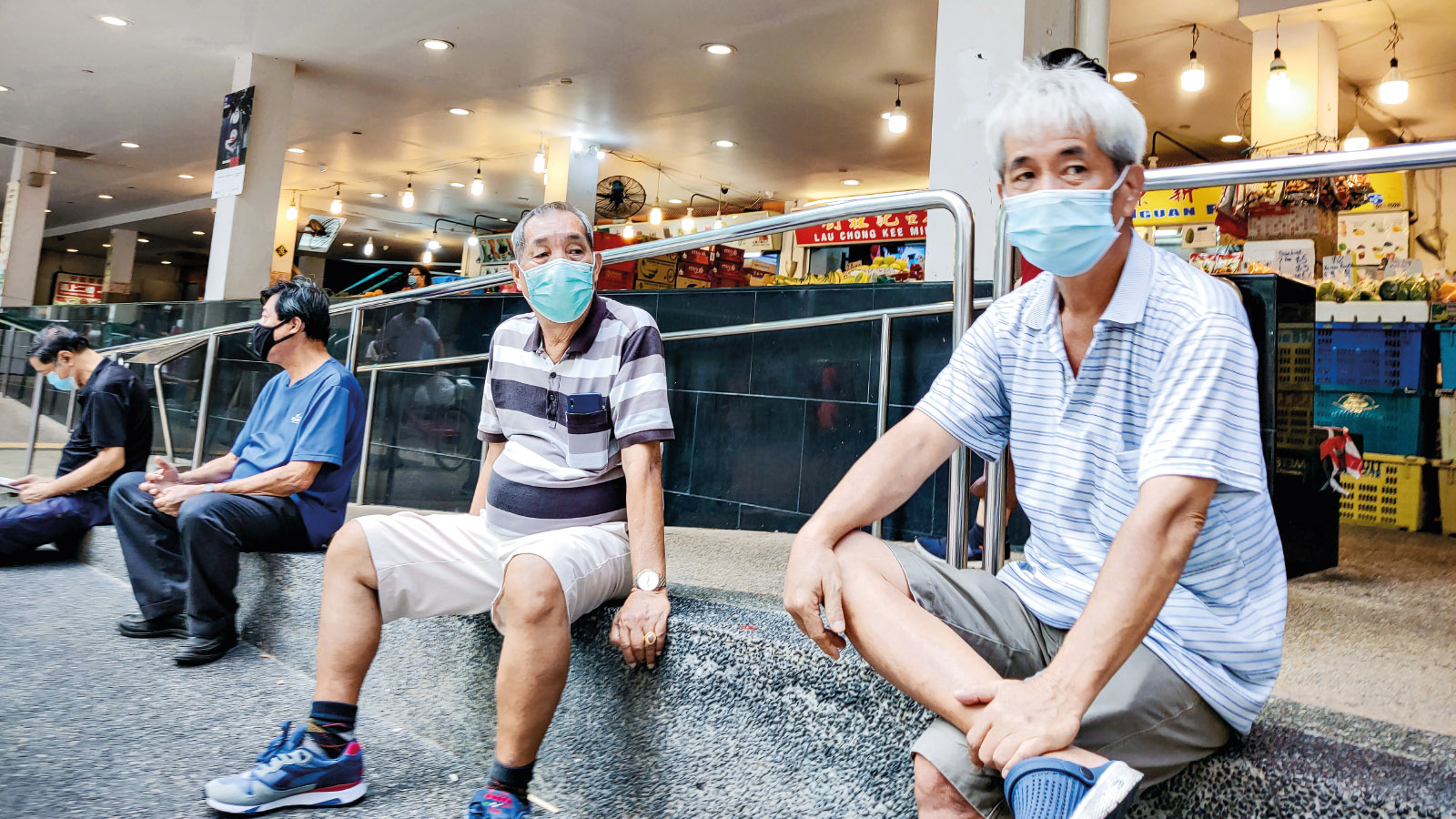 ANNOUNCING PHASE 2: HEIGHTENED ALERT
On Jul 20, 2021, the country adopted stricter measures to achieve COVID-19 resilience.
Phase 2 (Heightened Alert) would last from Jul 22 to Aug 18, 2021.
MEASURES INCLUDED:
Mandatory SafeEntry check-in at all hawker centres and wet markets
Dine-in suspended
Group size reduced to two persons
Working from home was the default mode of work
Event sizes reduced
NOT THE
TIME TO
RISK IT ALL
"We are so close to being in a much stronger and confident position. Given the gravity of the Jurong Fishery Port cluster, we felt it is not the time to risk it all now. It's a frustrating situation, but I hope with my explanation, we understand why the measures are necessary."
MINISTER FOR HEALTH ONG YE KUNG
FACEBOOK UPDATE, JUL 21, 2021
WHY PHASE 2 (HEIGHTENED ALERT)?
A temporary return to tighter measures would protect vulnerable groups, including senior citizens who often visited hawker centres and wet markets. It was also an essential move to help curb the spread of COVID-19 and prevent more clusters from sprouting across Singapore, while the nation ramped up its vaccination programme. The aim then was to have two-thirds of the population fully vaccinated by Aug 9, 2021.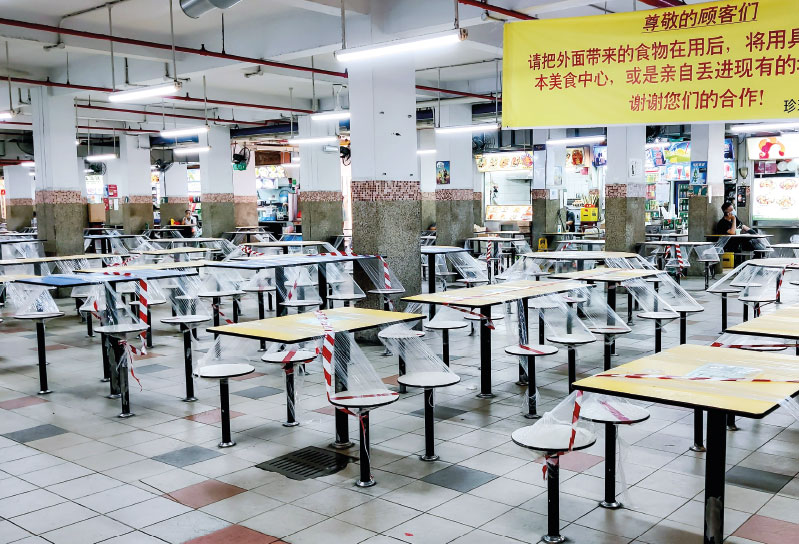 THE EFFECTIVENESS OF PHASE 2
(HEIGHTENED ALERT)
Thanks to the raft of rapid response measures and community cooperation, the largest community cluster in Singapore was contained within a few weeks.
Decline in the number of cases, averaging 115 a day
Daily cases fell below 100 for the first time since the clusters emerged
70 per cent of the population completed their full COVID-19 vaccination regimen
Increased vaccination rates also enabled the recalibration of Phase 2 (Heightened Alert) measures by Aug 10, 2021 – eight days ahead of its projected end.
The JFP and KTV clusters were officially closed on Sept 7 and 8, 2021 respectively, an outcome only possible as a result of government agencies and residents working hand in hand to quell the spread.
Photos: The Ministry of Sustainability and the Environment and National Healthcare Group