"Everybody can see the point of a neat home, clean kitchen, clean food and healthy children. But responsibility stops too often at the doorstep. This campaign marks the raising of our social targets. Not only our young in schools, but also our adults must learn new habits."
Those were the words of founding Prime Minister Mr Lee Kuan Yew as he launched one of Singapore's first national campaigns: Keep Singapore Clean. Although Mr Lee was speaking in 1968, his words still ring true in 2023.
"ONCE, AS I APPROACHED A MAN FOR LITTERING HIS CIGARETTE BUTT, HIS WIFE SAID, 'YOU SEE, NOW YOU'RE GOING TO BE FINED AND THERE'S OUR MARKETING MONEY GONE'. SHE'D WATCHED HER HUSBAND LITTER BUT DIDN'T SAY ANYTHING TILL SHE THOUGHT HE WAS BEING FINED."
They especially resonate with Mr Low Kok Peng, 66, a National Environment Agency (NEA) Community Volunteer who — since 2013 — has been patrolling the streets to remind members of the public not to litter.
Mr Low attended the recent Forward SG: Public Cleanliness Conversations, a dialogue session organised by NEA that was held on 11 March 2023. He was joined by more than 80 like-minded members of the public, who were eager to discuss the current state of cleanliness in Singapore and how our community, businesses and the government can work together towards a cleaner, more beautiful Singapore. People from the cleaning industry were also present, with some invited to share their life experiences with the audience.
The session opened with a panel discussion featuring Senior Minister of State for Sustainability and the Environment Dr Amy Khor; Ms Faith Wong from global facility services company ISS Facility Services; Dr Mathew Mathews, Principal Research Fellow at the Institute of Policy Studies, National University of Singapore and Head of its Social Lab; and Dr Suen Chun Hui, Chairman of community action group Kindred Community.
At the recent Forward SG: Public Cleanliness Conversations dialogue session, stakeholders' commitment to improving public cleanliness was apparent.
Forward SG: Public Cleanliness Conversations explored challenges and opportunities for the public and private sectors in enhancing public cleanliness.
A SHRINKING CLEANING WORKFORCE
Moderator Steven Chia led the session with the results of the Public Cleanliness Satisfaction Survey 2021, which found that by and large, Singaporeans were pleased with the country's cleanliness. But problems arise when we look to the future, according to Dr Khor. "We have an ageing and declining workforce. Depending on cleaners is not sustainable in the long-term because our cleaners are already quite old."
The number of cleaners hasn't grown significantly for two reasons: For starters, it's tough, menial work. The profession is increasingly being automated and tech-centric but as Ms Wong shared, there are still tasks, like the washing of toilets, that must be done manually. "The technology is just not there yet." As cleaning attendant Mdm Chia Siew Kien shared with the audience, the task is far from easy. "I sometimes clean the toilet and within five minutes, it's soiled again."
The panel homed in on why people could keep their toilets at home clean, but not public restrooms. "Perhaps it's because they aren't responsible for cleaning those outside," suggested Dr Suen. At the estate clean-ups he leads for volunteers, he has seen people shocked by the time it takes to clear cigarette butts from a small area. "Only when they get their hands dirty, so to speak, do they realise the impact of seemingly minute actions like throwing a cigarette butt."
"CLEANING CAN BE LESS MANUAL AND MENIAL IN THE FUTURE. SENSORS AND APPS CAN ACTIVATE CLEANING CREWS, MAKING CLEANING AN ON-DEMAND JOB. THIS WILL HELP ALLOCATE MANPOWER TO URGENT OR CRITICAL AREAS INSTEAD. BUILDING OWNERS CAN UPGRADE OLD INFRASTRUCTURE TO MAKE IT EASIER TO CLEAN."
Another reason for the shrinking pool of cleaners is negative job perceptions. Mr Chia admitted that he would be surprised if his son told him he wanted to be a cleaner. Dr Mathews understood this view and said, "People know cleaning is essential, but they just don't want to do it." "So perhaps one way to grow our pool of cleaners is to change how the job is presented. It could even be a name change: something like 'cleaning professional' might work better," he explained.
The career progression available to those in the industry could also be highlighted, shared Ms Wong. Mr Kunasegar's experience illustrates this point. He joined the cleaning industry shortly after National Service more than 35 years ago and has risen through the ranks to become a housekeeping executive, overseeing more than 200 staff. "These kinds of stories are not told enough," explained Ms Wong, adding that there is a range of courses that would help those in the industry emulate Mr Kunasegar's success.
THE PROGRESSIVE WAGE MODEL (PWM)
Developed by the Tripartite Cluster for Cleaners (TCC), the PWM that took effect in 2015 will ensure sustained wage increases of cleaners each year over six years from July 2023. Other measures to uplift the cleaning workforce include the Skills Framework for Environmental Services. It provides information on the industry; career pathways; occupations and job roles; existing and emerging skills as well as training programmes for skills upgrading and mastery.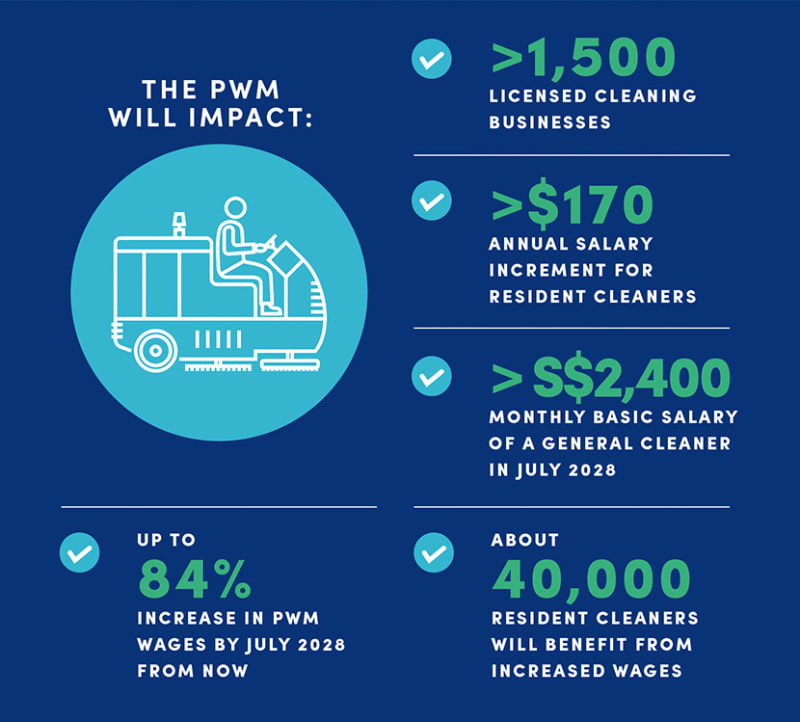 A WAY FORWARD
The panel gave way to a lively debate among the audience. Some were in favour of quarterly reports on hawker centre cleanliness levels. But others disagreed with this approach, asserting that it would do little to help change the mindsets of Singaporeans about keeping their public spaces clean.
Nonetheless, everyone agreed that there were overall signs of improvement: for instance, Dr Khor noted that the tray return rate had nearly tripled in 2022 after stagnating at 30 per cent for much of the 2010s. Notably, the returning of used trays, crockery and clearing of litter has been enforced at hawker centres since September 2021, and subsequently at coffee shops and food courts since January 2022.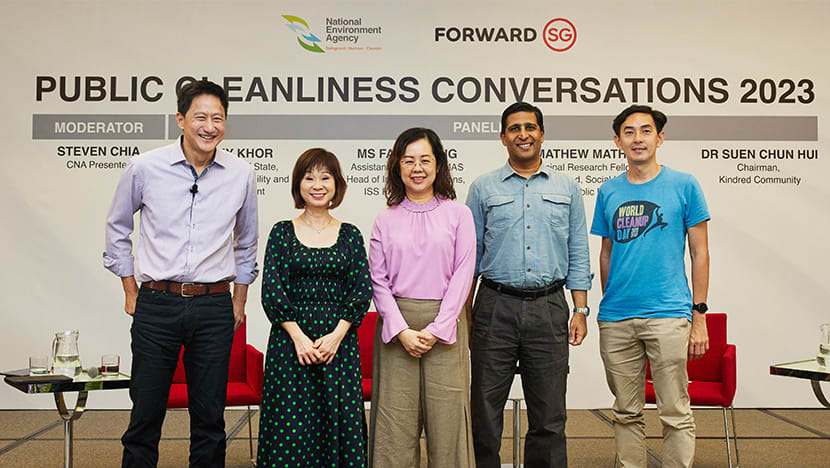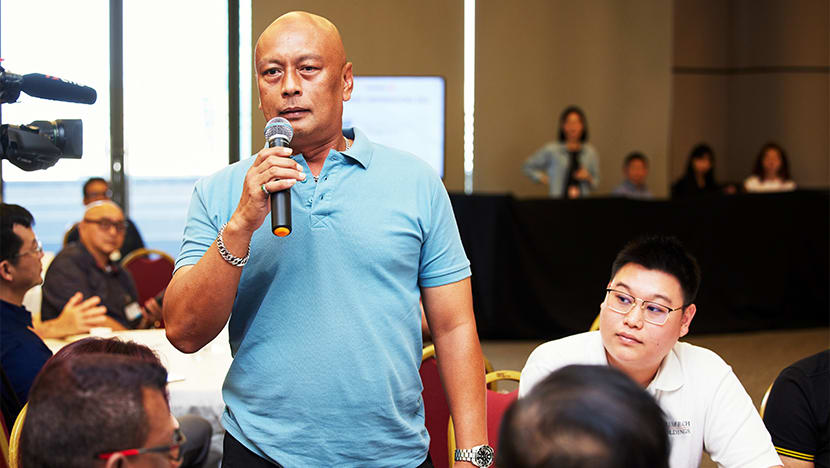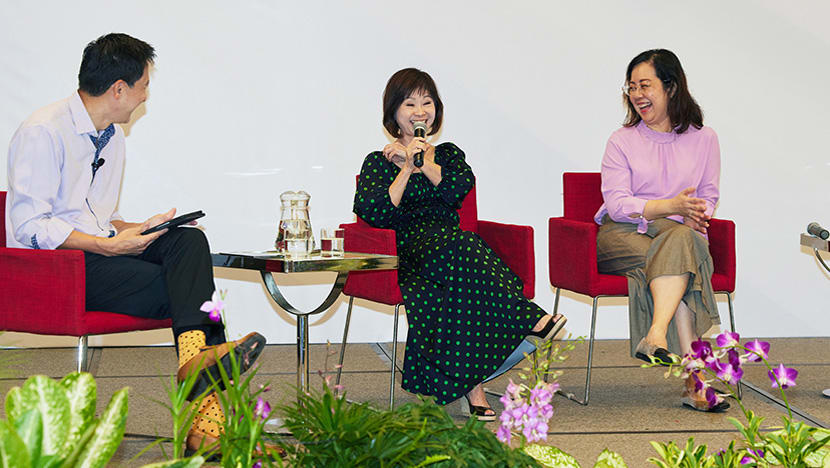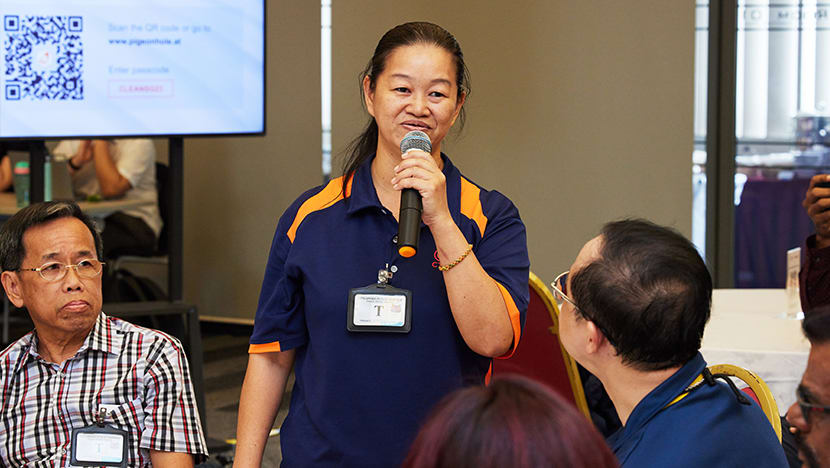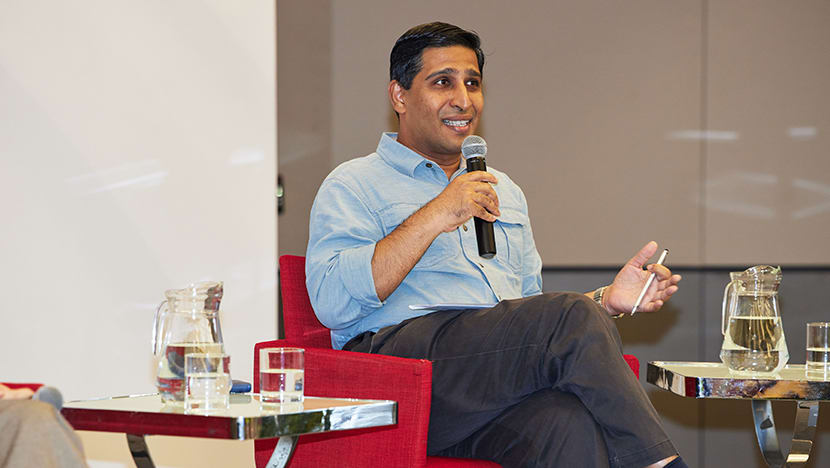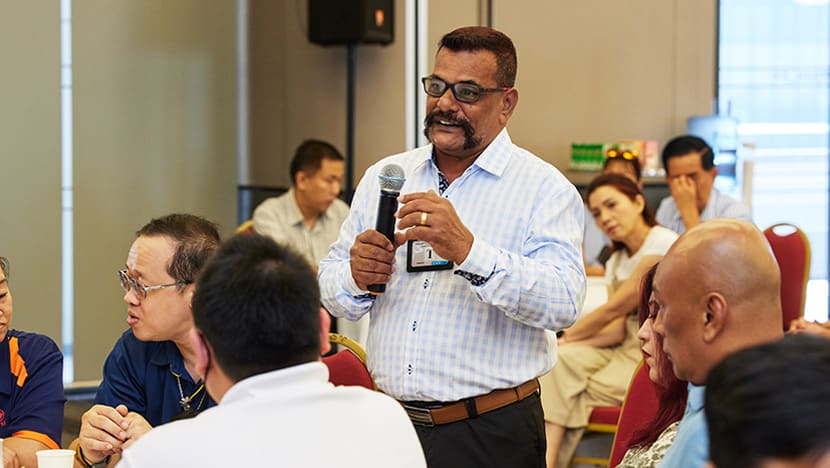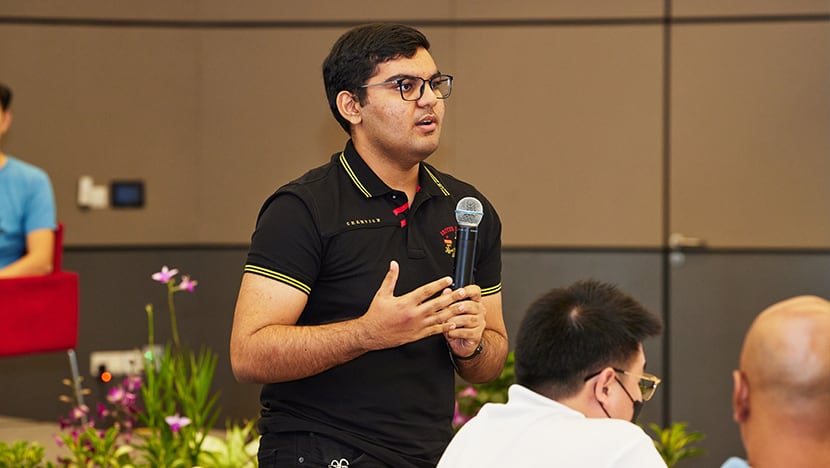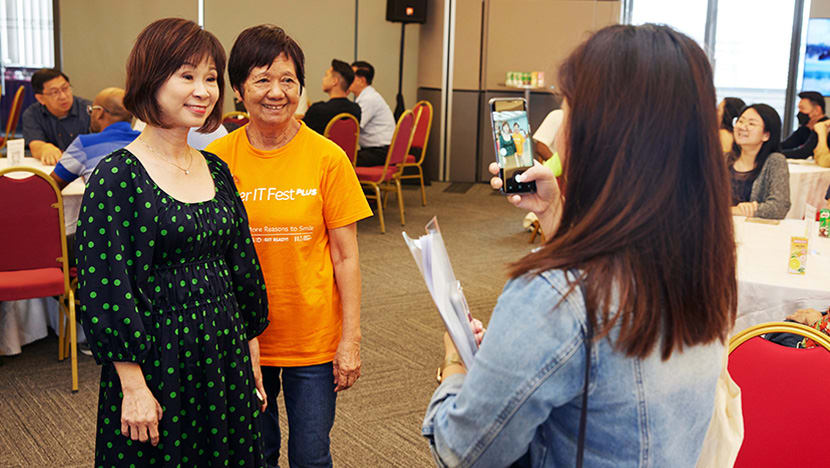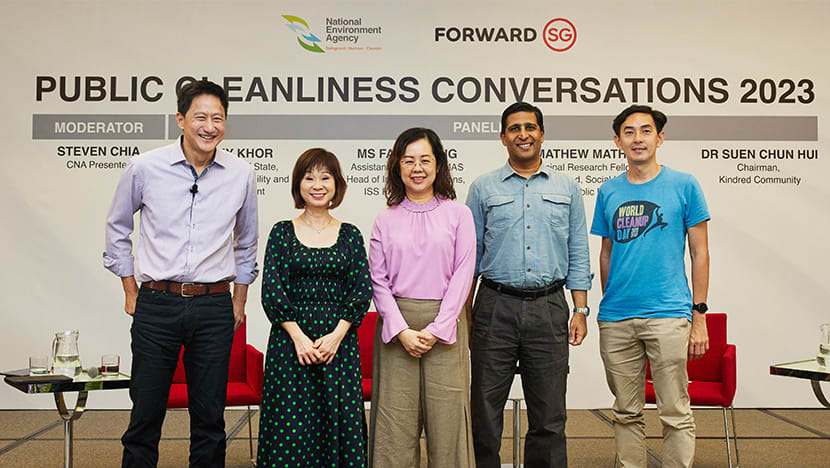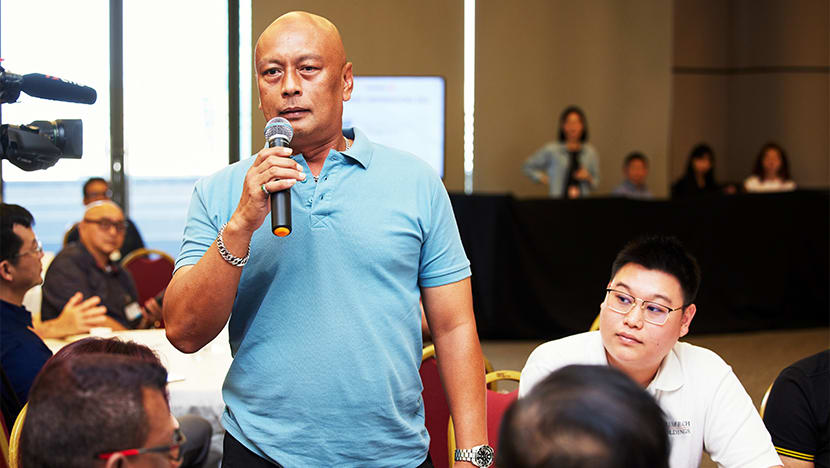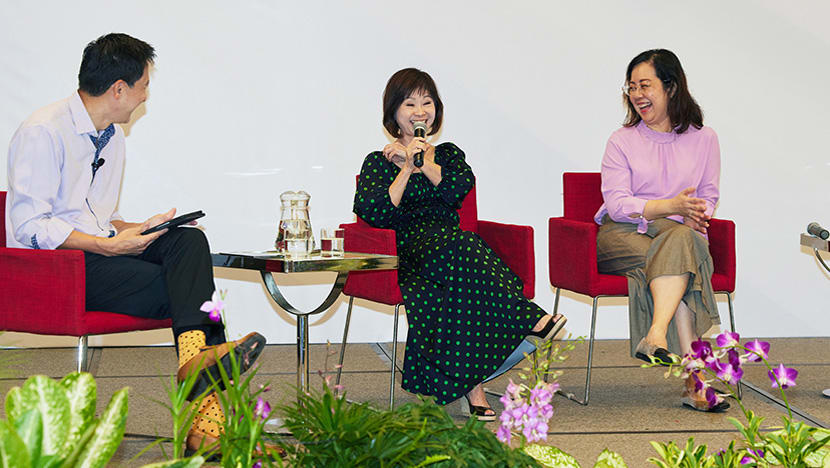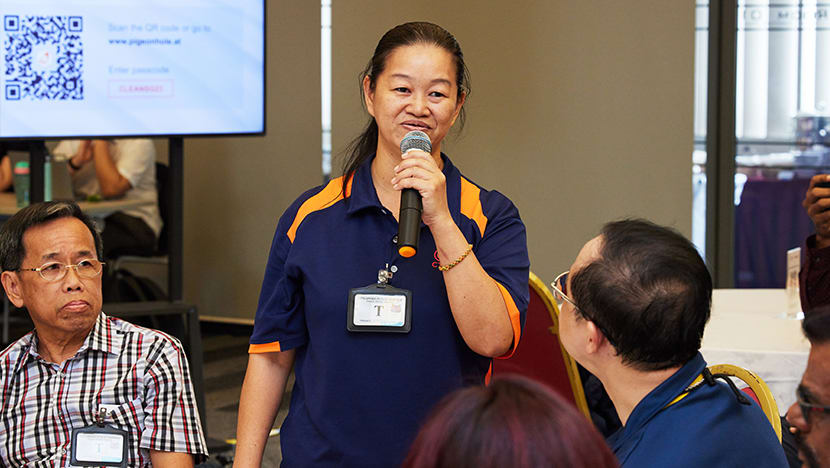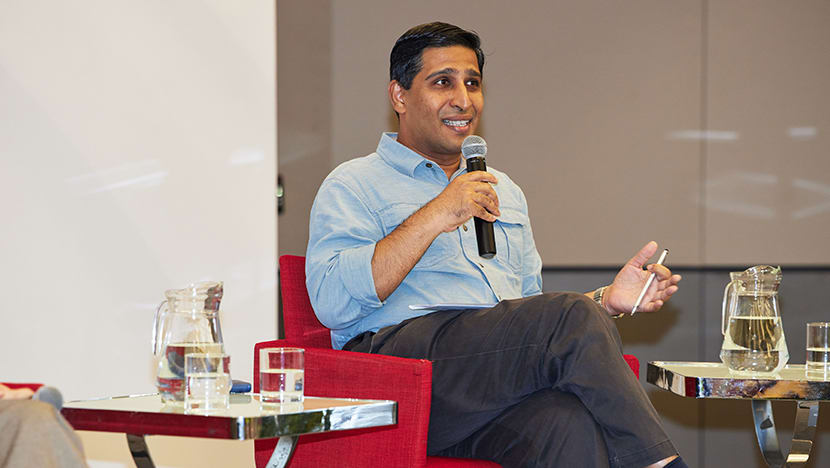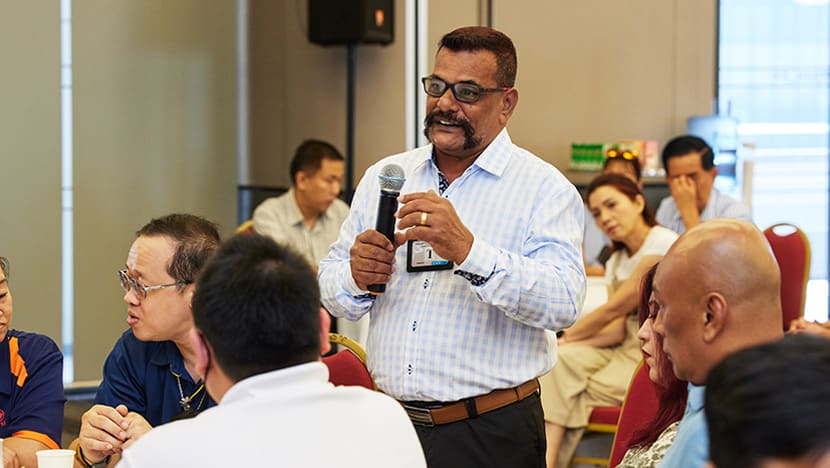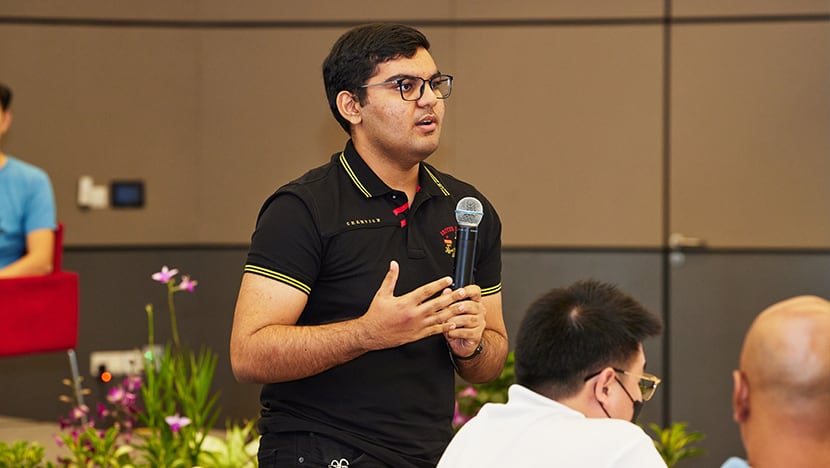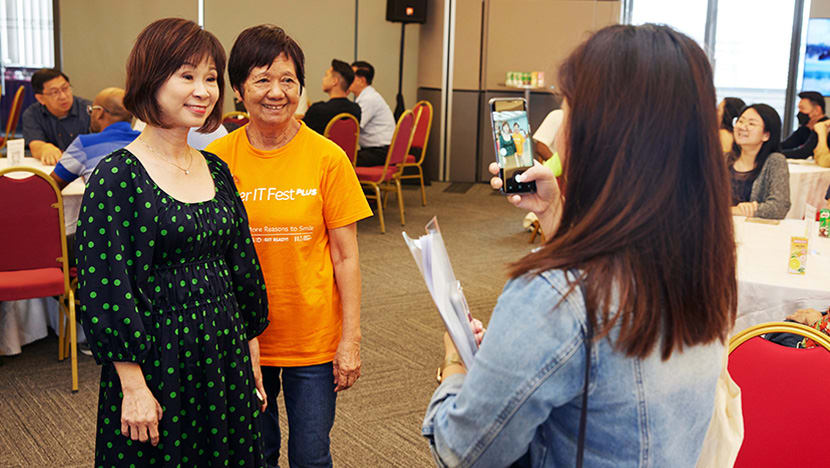 "THERE ARE STILL MANY PATRONS WHO DON'T RETURN THEIR TRAYS. CLEANERS ARE ALSO RESPONSIBLE FOR THE CLEANLINESS OF THE FLOORS AND TABLES, SO IT WOULD BE A GREAT HELP IF THE PUBLIC COULD COOPERATE. PLEASE BE PATIENT WITH OUR OLDER CLEANERS AS WELL, AS THEY ARE TRYING THEIR BEST."
On an optimistic note, Mr Chia surmised that the encouraging statistics might be due to the conscientiousness of the next generation: "I've seen many children remind their parents to clear their trays at the hawker centre. It's very heartening to see."
Added Mr Low, "Sometimes, it feels that I am one of the few who cares about cleanliness. But attending the conversation made me realise that there are many just like me."
HELP MOVE THE NEEDLE
Sign up to be part of the SG Clean movement to make Singapore cleaner and more beautiful.
FIND OUT MORE