Ride-hailing service AirAsia Ride set to launch in Singapore by June
AirAsia Ride is currently operating in Malaysia, Thailand and Indonesia, with plans to expand the ride-hailing service to Singapore and the Philippines.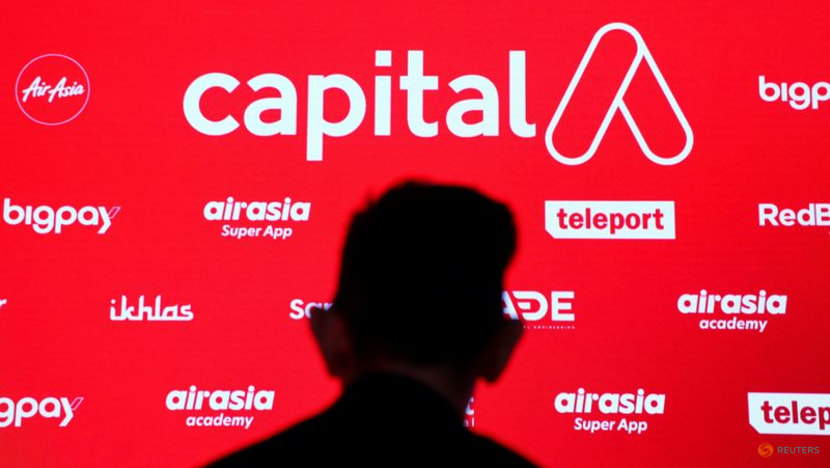 KUALA LUMPUR: Capital A, which operates budget carrier AirAsia, is planning to launch its ride-hailing service AirAsia Ride in Singapore by June this year.
This was announced by CEO Tony Fernandes at a press conference during the AirAsia Super App rider and driver appreciation event in Kuala Lumpur on Thursday (Jan 12).
He added that they are in the process of obtaining a licence to operate in Singapore, and that the group expects to secure it by this quarter.
"We are opening in more cities in Malaysia and Singapore will be next in June, then we are looking at the Philippines and so forth," he said.
The service is currently operating in Malaysia, Thailand and Indonesia.
According to Mr Fernandes, there are at least 400 full-time drivers with AirAsia Ride.
The company's food delivery arm AirAsia Food is also seeing a growth in the number of full-time riders, which currently stands at about 100.
They have achieved a higher order completion rate of 85 per cent and significantly improved their delivery speed performance, he said.
"Essentially, the full-time employment programme for our drivers and riders has not only improved productivity and efficiency, but also created a more conducive working environment and provided them with a better work-life balance," he added.
Meanwhile, AirAsia Ride regional chief executive officer Lim Chiew Shan said the group is looking at a combination of flexible and full-time drivers for the Singapore market.
"We are targeting to see profit (beginning) this year (and it is) likely (that) we will be the first ride-hailing company to make profit in two years of launching," he said.