Credit Suisse operations in Singapore uninterrupted by UBS takeover deal: MAS
Customers of Credit Suisse will continue to have full access to their accounts.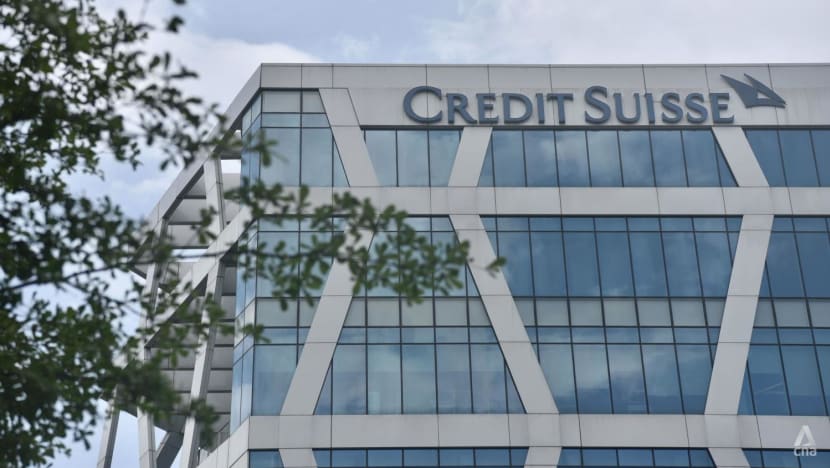 SINGAPORE: Credit Suisse will continue operating in Singapore with no interruptions, the Monetary Authority of Singapore (MAS) said on Monday (Mar 20), after it was announced that the troubled bank would be taken over by UBS.
"Credit Suisse Group AG will continue operating in Singapore with no interruptions or restrictions, following the announced takeover by UBS Group AG," MAS said in a media release.
"Customers of Credit Suisse will continue to have full access to their accounts and Credit Suisse's contracts with counterparties remain in force.
"The takeover is not expected to have an impact on the stability of Singapore's banking system."
According to MAS, the primary activities of Credit Suisse and UBS in Singapore are private banking and investment banking, and they do not serve retail customers.
"Besides banking activities, Credit Suisse also conducts financial services under other licensed entities in Singapore," MAS said.
"For the time being, these Credit Suisse entities will continue operating under their respective licences."
MAS added that it "has been in close touch" with the Swiss Financial Market Supervisory Authority (FINMA) and was briefed by the authority on the details of the takeover early on Monday.
"MAS will remain in close contact with FINMA, Credit Suisse and UBS as the takeover is executed, to facilitate an orderly transition, including addressing any impact on employment," the central bank said.
"MAS will continue to closely monitor the domestic financial system and international developments, and stands ready to provide liquidity through its suite of facilities to ensure that Singapore's financial system remains stable and financial markets continue to function in an orderly manner."
On Sunday, UBS agreed to take over its rival for US$3.23 billion following crunch talks aimed at stopping the stricken bank from triggering a wider international banking crisis.
Soon after the announcement, the United States Federal Reserve, European Central Bank and other major central banks came out with statements to reassure markets that have been hit by a banking crisis that started with the collapse of two regional US banks earlier this month.
Last Wednesday, Credit Suisse lost almost a quarter of its value after its largest investor, the Saudi National Bank, said that it could not provide the Swiss bank with more financial assistance.
A day later, the Zurich-based lender recovered some ground after it secured a US$54 billion lifeline from Switzerland's central bank, however, its shares closed down 8 per cent on Friday at 1.86 Swiss francs as it struggled to retain investor confidence.
In 2022, the bank suffered a net loss of US$7.9 billion and expects a "substantial" pre-tax loss this year.
Source: CNA/Agencies/kg(zl)