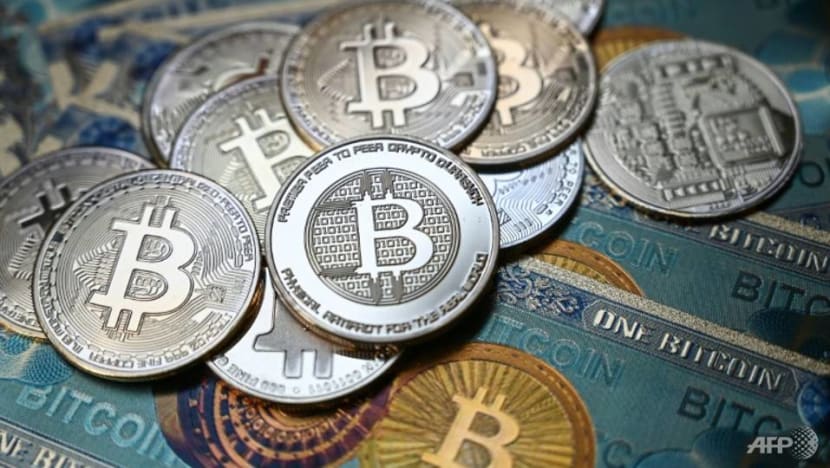 SINGAPORE: Even before it had the usual cashless payment options, homeware e-retailer &glazed was already allowing customers to pay for their purchases using cryptocurrency.
Bitcoin, Ethereum and Litecoin were among those accepted at its checkout page since the start of the year, before other familiar options such as PayNow were added.
Co-founder Lionel Lim made the less-typical decision, partly due to his interest in the burgeoning space. He invests in cryptocurrencies, and also holds a full-time job at a crypto exchange based in Singapore.
Besides, having as many payment methods as possible would be the way to go for an online store, he said.
"We want to make it as seamless as possible – to the extent that whatever you want to pay with, we got it," he told CNA.
So far, it seems very few are willing to part with their digital currencies. The take-up rate has been "very low", with cryptocurrency payments making up just 1 per cent of total orders, according to Mr Lim.
Bitcoin was used in all of these transactions. With the order size averaging at S$33, shoppers would have paid with a mere fraction of the cryptocurrency which, after the bloodbath last week, is trading at about US$30,000 (S$41,600) as of Wednesday (May 18).
Mr Lim said he has been keeping the takings in the firm's digital wallet on Coinbase Commerce, the payment platform it is using to accept cryptocurrency, and is in no hurry to cash out.
"We can see how there will be concerns for big businesses because for them, even having just 1 per cent of sales in Bitcoin might mean cashflow issues. But we are a very small business," he added.
"Unless we start having a lot of transactions in Bitcoin then naturally what I'll do is to transfer them to either stablecoins or fiat. Now, I'm just going to treat it as a form of investment."
CRYPTO AT THE CHECKOUT
A number of other businesses have also started accepting cryptocurrency in recent months, such as online pet food and supplies store Kibbles, homegrown fashion brand Charles & Keith and luxury car retailer EuroSports.
Those that spoke to CNA said they see the potential to attract new customers as cryptocurrency ownership grows in Singapore and abroad.
Charles & Keith, which rolled out cryptocurrency as a payment mode on its e-commerce site in March, said it did so "to benefit those who own cryptocurrency and might be seeking additional channels where they can purchase goods and services using their investments".
Since the launch, Singapore-based customers made up 70 per cent of the cryptocurrency transactions on its site. Ethereum was the most popular digital currency, accounting for half of the payments.
"We see a heartening trend where it seems to be attracting a new customer base," a spokesperson said in an emailed reply last month.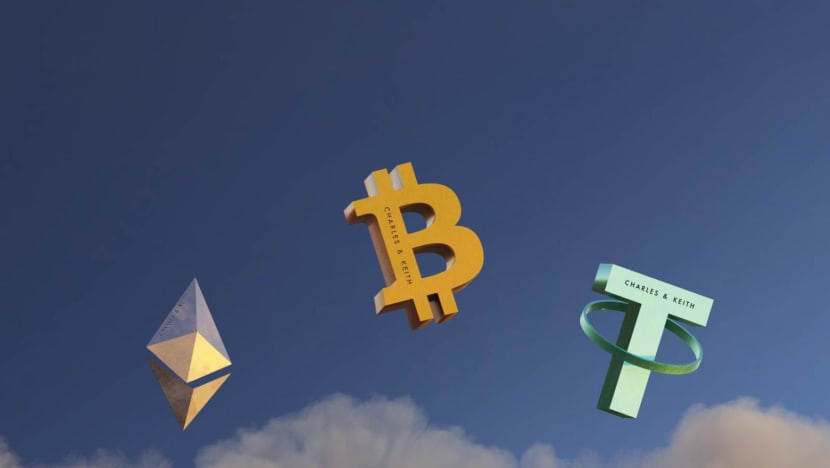 For Kibbles, allowing customers to pay with digital currencies brings added advantages of simplifying cross-border transactions and lower foreign exchange fees when it takes on orders from overseas, said founder Andrew Lim.
Like &glazed, both Charles & Keith and Kibbles signed up with cryptocurrency payment gateways.
Doing so was a no-brainer, said Kibbles' Mr Lim, noting that cybersecurity was a key priority. As a bonus, transaction fees are also lower than those charged by credit card firms.
Mr Lim from &glazed noted that one of his concerns prior to accepting cryptocurrency was the speed of these transactions, which tend to have "a lag" compared with traditional payments.
For example, the Bitcoin network supports about five transactions per second while Visa processes around 1,700 transactions on average during the same time, according to various media reports. 
This lag is because each transaction on the bitcoin network is validated by "miners" who, in simple terms, use computers to crack complex mathematical problems. There typically needs to be consensus on the network about the validity of the transaction for it to go through. While this reduces the risk of malicious activity, it can also increase transaction times.
"That's my concern," said Mr Lim. "What if someone makes a payment and it takes days to come in? Given how we do deliveries within one to two days, what if I don't get the money after delivering the goods?"
This concern has since been resolved, as transactions went through "immediately" on Coinbase, he added. "Third-party solution providers do help to make it easier for businesses to accept crypto."
GROWING DEMAND
Likewise, payment service providers said they have had more businesses taking up its solutions.
TripleA, which has a digital payment token service licence from the Monetary Authority of Singapore (MAS), said it has seen a 10-fold year-on-year increase and now partners "hundreds" of merchants in Singapore, such as Charles & Keith and online sneaker marketplace Novelship.
Beyond retail transactions, the platform has also observed more business-to-business (B2B) payments being done in cryptocurrencies, especially stablecoins. Stablecoins are digital tokens pegged to the value of traditional assets such as the US dollar and are hence less volatile.
"For instance, we are working with a travel agency in Singapore. What this agency has been seeing is that when they issue invoices to their clients, some have asked if they can pay those invoices in crypto," said chief executive Eric Barbier.
For transactions done via other cryptocurrencies such as Bitcoin, the platform also "shields" merchants from price volatility.
"What we do is we lock in the rate during the checkout process," said Mr Barbier, adding: "We also help to make sure that the crypto is not coming from bad sources."
Digital Treasures Center (DTC), a Singapore-based payment firm that received in-principle approval from the MAS in March to provide digital payment token service, said supercar dealer F1 Auto Cars is among those using its cryptocurrency payment service.
The firm mostly processes cryptocurrency transactions involving "larger-sized" purchases, such as luxury fashion pieces, automobiles, jets and yachts.
"There's a growing pool of affluent consumers who are crypto-enabled and want to make purchases. So in order to accept these payments, merchants have to change," said co-founder and chief operating officer El Lee.
"Just like how somebody wants to pay through Apple Pay or certain credit card, you adapt otherwise you're not going to get the business. Simple as that."
DTC has also observed stablecoins being used for a "large majority" of transactions on its platform.
"Once users have their assets in stablecoins, which is something that isn't volatile or fluctuates as much, these can be easily used as a payment instrument."
CAN CRYPTO BECOME A WIDELY ACCEPTED FORM OF PAYMENT?
Beyond Singapore, a growing number of businesses are taking cryptocurrencies as payment for their goods and services. The latest is Italian luxury brand Gucci, which announced last week that it will accept 10 virtual currencies, including Bitcoin, Ether and Dogecoin, as a start in some of its stores in America.
To be sure, there are others that are not yet on board with the idea. US e-commerce giant Amazon, for one, has said that it is not close to adding cryptocurrency as a payment option for its retail business.
Experts said there are valid reasons for companies to embrace alternative payments, such as attracting new customers and taking advantage of the lower fees offered by payment processors.
Accepting payments in cryptocurrency may also enable businesses to come up with new services via blockchain technology and smart contracts, said Deloitte Southeast Asia's regulatory strategy leader Wong Nai Seng.
But experts also cautioned about challenges like price swings in these digital currencies.
"While they may accept cryptocurrency today, by tomorrow the value of the cryptocurrency they received could be worth only half its value," said Nanyang Technological University's Associate Professor Hannah Lim.
Other considerations for businesses include cybersecurity risks, selecting the right payment provider, tax and accounting treatment of cryptocurrencies, as well as ongoing legal and regulatory developments.
In Singapore, the no-advertising rule for cryptocurrency service providers announced earlier this year by the MAS could "put a dampener on retail adoption" of cryptocurrencies in the short run, said Mr Wong.
Business owners acknowledged that it may take some time before cryptocurrency catches on as a more widely accepted mode of payment.
"Look at how long Singapore took to embrace digital payments and it was not until COVID-19 came as a catalyst," said Mr Lim of &glazed.
Over at Kibbles, enquiries about how to go about paying with cryptocurrency have streamed in since it started accepting the likes of Bitcoin, Ethereum, Litecoin, Dogecoin and USD Coin.
Yet, actual transactions in these digital currencies have thus far been few and far between, making up just 2.5 per cent of total sales since it went out with its announcement in early April.
"My guess is that people are not used to paying with crypto, which is why we had so many inquiries about what's the process like, where can people go to do the transfer," said Mr Lim. "Also, people are accustomed to the mindset that crypto is an investment so if I buy, I hold on to it."
To spur change, bigger retailers will need to be involved to give consumers "the push", he added.
But Mr Lim, who invests in cryptocurrency and has experience in this space at his previous job with a fund manager, is hopeful, noting the fast-paced progress in consumer awareness and emergence of firms in the sector over the past two years.
"Even the regulatory environment has matured … With the ecosystem so developed right now, my view is that crypto is not going to go away.
"It may not be there yet as a payment method, like what we've seen from our adoption rate and it will take some time to get there, but we believe that the time will come."