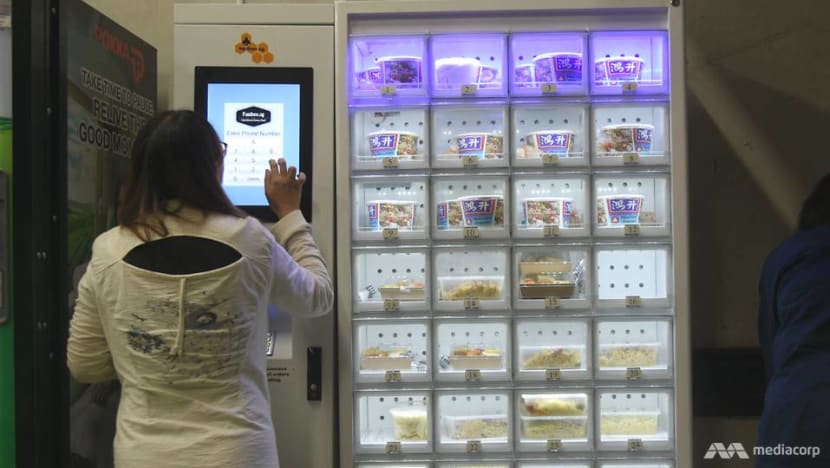 SINGAPORE: Hawker food delivery service Fastbee will have its last day of operations on Tuesday (Aug 14) after having to fend off stiffening competition in the local market on the back of difficulties in attracting fresh funding, founder Khoo Kar Kiat told Channel NewsAsia.
Part of the new crop of delivering start-ups that emerged last year with a focus on local offerings, Fastbee allowed people to make lunch orders via its app and later pick up their food from designated vending machines at various industrial and business parks in the West. 
Unlike most food delivery companies, it does not take a cut from orders or have a minimum order requirement, and relies on a S$1.50 delivery fee as its main income.

At its peak, Fastbee had a footprint of 10 vending machines while delivering 10,000 packets per quarter from a team of just seven delivery men.
While it relied on aggregating orders and eliminating point-to-point deliveries to stay lean and keep costs down, the start-up required economies of scale to turn profitable, Mr Khoo said on Monday.
It began actively seeking venture capital (VC) earlier this year and later on, widened its search to include traditional investors. But by April, it was running out of cash as talks with a potential investor dragged on, the 34-year-old said.
The start-up proceeded to reduce its number of machines to six locations but time was running out. 
"We were actively reaching out to VCs and angel investors to obtain funding in order to scale up. However, we do not at this point have sufficient resources to achieve the growth rate that such investors are looking at," he said. 
"Later on, we tried to explore other types of investors and pivoted our model to be even more economical but we were running out of time." 
In the meantime, competition in the food delivery market has continued to heat up with a host of new players, such as GrabFood and Plum, eager to garner a slice of the market.
As the battle for food-delivery supremacy plays out, experts have said that smaller players may lose out. 
Mr Khoo admitted that Fastbee did feel the heat from the competition given how it did not have a deep warchest that allowed it to dish out promo codes or roll out extensive marketing efforts. 
"I still believe in the concept of using a vending machine but it turns out that to convince people to take up a new habit, it's very tough.
"We've had people coming to tell us that they like our concept but somehow without some incentives like a discount code, people will not download an app or make another purchase," he told Channel NewsAsia.