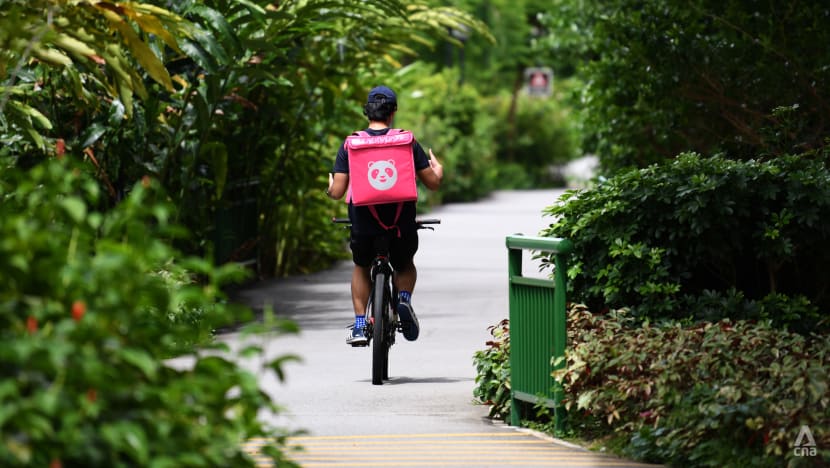 SINGAPORE: Delivery platform Foodpanda has laid off some members of its Singapore staff due to a "critical need" to reduce costs and move to profitability to remain competitive.
In response to CNA's queries on Wednesday (Sep 7), Foodpanda said its parent company Delivery Hero is looking to become EBITDA-positive – a term that refers to being profitable at an operating level.
As such, it has made the "painful decision to downsize some teams".
A Foodpanda spokesperson declined to specify how many employees were affected by the move, or which roles they had held. 
However, tech news outlet DealStreetAsia reported last week that about 5 per cent of the company's Singapore-based team were retrenched.
It quoted an employee as saying that the company's Asia Pacific CEO Jackob Sebastian Angele had addressed employees in July, during which he said the business was not doing well and braced staff members for upcoming cost-cutting measures.
In its statement, Foodpanda said it is "supporting impacted employees to help them through this transition, through employee assistance programmes and extended insurance and benefits".
"To our impacted colleagues – we are very sorry we let them down. We will forever be grateful for their contributions and dedication to Foodpanda."
Foodpanda currently operates in 11 markets across Asia.
The DealStreetAsia report added that about 150 people, or 20 per cent, of its staff in the Philippines were also laid off. It also cited a source in Thailand, who said that Foodpanda's Thai managing director had announced job cuts to the local team that week.
The job cuts come less than two months after Foodpanda opened its regional headquarters in Singapore, located at Robinson Road.
It also opened a tech academy offering more than 200 courses covering areas such as finance and digital skills – which are available to riders for free, or at a discounted rate.
Berlin-headquartered Delivery Hero operates in about 50 countries across Asia, Europe, Latin America, the Middle East and North Africa.
Last year, it announced that it will scale down operations in Germany and announced that it plans to divest its Foodpanda Japan business.
According to a statement on the company's website, the decisions were made to "shift its resources to highly attractive growth opportunities in other markets and new verticals", such as quick commerce.