I'd do it all over again, says founder of failed start-up Fastbee
Despite failing, Khoo Kar Kiat says taking the entrepreneurial plunge has put him on a path of self-discovery.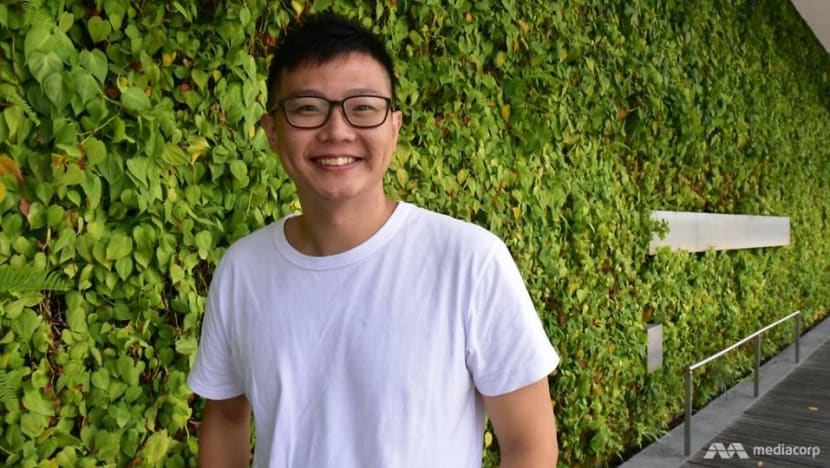 SINGAPORE: Starting his own business has been such a stressful process that Khoo Kar Kiat lost 10kg over the past two years. 
It has also set him back by almost S$200,000. 
But Mr Khoo does not regret taking the entrepreneurial plunge, even as his start-up ended last week and he did not get to prove his naysayers wrong. 
Back then, he was told by some that he had made the wrong move to leave the civil service. 
He was already 33, they said, and should not be taking risks given that he had a "good, stable job" at the Economic Development Board (EDB). 
Some did not mince their words: "Can (your idea) make money? Why do something stupid like that?" 
The idea that he had was a food delivery service called Fastbee, which allowed people to order hawker delights via an app and collect their food from nearby vending machines. 
Mr Khoo believed that this would incur lower costs than a conventional point-to-point delivery model and in turn, be more sustainable and scalable. 
At the end of last year, Fastbee expanded to 10 vending machines across various industrial and business parks in the West. More than 800 deliveries were made per week from a team of just seven people. 
Unfortunately, it could not withstand a double whammy of competition from new players and fundraising difficulties that soon came along. The start-up had its last day on Aug 14. 
But nothing ventured, nothing gained, said Mr Khoo. 
"Maybe I should be happy that I lasted for about two years," he quipped. "After all, statistics out there say about 90 per cent of start-ups fail in a year." 
THE ENTREPRENEURIAL ITCH
A former student of the Anglo-Chinese Junior College and Nanyang Technological University, Mr Khoo described himself as someone who rarely veered off the beaten path. 
Taking a risk, such as entrepreneurship, never crossed his mind until he was introduced to the Lean Start-up methodology at work. 
Coined by Silicon Valley entrepreneurial guru Eric Ries, the methodology emphasised experimentation, like quickly launching a product then change it based on market feedback, instead of elaborate planning. 
He was tasked to adopt this innovation philosophy to build a new industry for Singapore but felt "something missing" and that he needed more than just reading materials to fully grasp the concept. 
"Innovation, the Lean Start-up methodology – these were often discussed but how do you get answers about starting something from scratch and making it work? Do I ask my boss or do I read more books?" 
Disruption becoming the new normal and technology changing jobs also got him thinking if he had become too comfortable in his work.
"I was somehow semi-cruising and contented with life," said Mr Khoo. "But the world is changing and there's actually so much to do and learn." 
He considered applying for an MBA but eventually concluded that the answer lies in getting his hands dirty. So in October 2016, he left his eight-year career at the EDB. 
A steep learning curve awaited him in the initial months as he took the dive into entrepreneurship. 
From lacklustre demand for his "primitive version" of Fastbee (a breakfast delivery service in the Central Business District), new guidelines for vending machines to manpower and logistics issues, Mr Khoo recalled having "a reason to close down almost every month". 
"There was once when I was going to launch a new machine at a new location but the third-party logistics provider I was partnering couldn't deliver. I suddenly find myself with no drivers to fulfil orders," he said. 
"It was such a stressful day that I nearly felt like throwing in the towel." 
Each time, he tweaked his model and soldiered on. 
With its focus on the underserved market of delivering humbler local fare to non-CBD areas, business grew and Mr Khoo felt confident enough to add new vending machines by end-2017. 
"After surviving the initial months, I thought nothing else can kill me," he recalled. "But I was wrong."
At its core, Fastbee relied on aggregating orders and eliminating point-to-point deliveries to stay lean and keep costs down. Unlike other food delivery services, it does not take a cut or have a minimum order requirement. Its main income is a S$1.50 delivery fee. 
While it does have lower manpower costs, it required economies of scale to turn profitable. At its peak, Fastbee only had a footprint of 10 vending machines. 
By early 2018, its capital of S$200,000, consisting of S$100,000 from Mr Khoo and the rest put in by an angel investor, was fast running out. Months of fundraising, however, yielded little results. 
"Eventually, I realised that we were simply not growing fast enough," said Mr Khoo. "We may be growing 10 to 20 per cent in our customer base but venture capitalists are looking at super-normal growth of 100 to 200 per cent." 
Investors also questioned the exportability of the start-up. "We are a solution for Singapore where manpower is expensive, but that's not the case for the rest of Southeast Asia. So they were sceptical." 
At the same time, new entrants with deeper pockets have begun targeting its stronghold of industrial and business parks in the West. With its coffers running dry, Mr Khoo said Fastbee could not match the extensive marketing efforts, such as dishing out promo codes, that some of its rivals have done.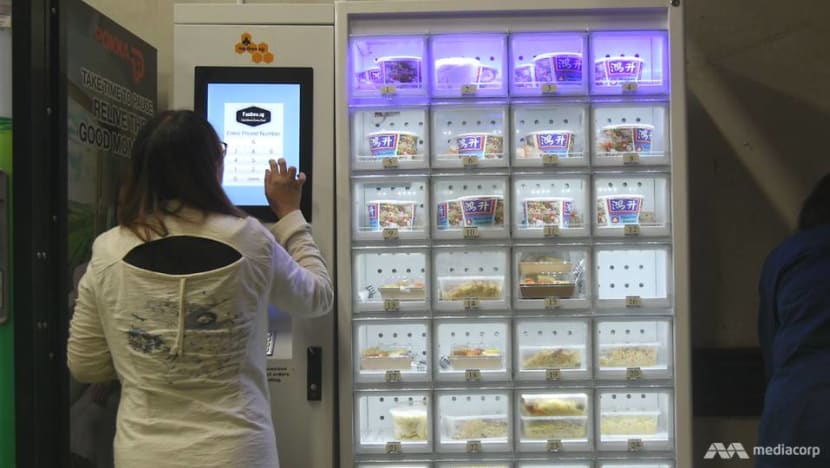 To hold on, it began reducing its vending machines while tweaking operations to have one delivery man for four locations. 
"We always needed about 30 packets for breakeven but with that, it took just eight to 10 packets." 
That kept the start-up going for four more months until talks with an investor fell through on Aug 9. By then, Mr Khoo knew the time was up. 
"I sat in front of my laptop and wept a bit. Even though I had been preparing myself, it wasn't easy when the realisation hit." 
When asked if he had been too confident on Fastbee's lean model, Mr Khoo's face turned pensive. 
"I still believe in the concept of using a vending machine because right till the end, we were breaking even operationally. But we needed investments to keep going. 
"With the consolidation going on in the market, interest was low. Nobody wants to invest in a small start-up and hope you can survive against the big guys."
NO REGRETS
Without a salary and having to dig deep into his savings for his daily expenses, Mr Khoo estimated that he has spent about S$200,000 on his entrepreneurial pursuits. 
But there are no regrets, he said, as he's gained valuable lessons in return.
For instance, he should have kept a tighter lid on spending in the initial stages of the business.
"Everyone told me that I needed to bootstrap. You will try but you won't do it until you are desperate," said Mr Khoo.
"We were not overspending compared to many start-ups but we were not stingy enough. Only when we ran out did we realise that we could have slashed a lot of spending by becoming even more efficient."
This will involve walking the talk on embracing innovation and out-of-the-box thinking, added Mr Khoo. For this, he credited his young team for constantly reminding him of the value of taking a chance on something new.
"Towards the end, I told my team that we needed to radically change our operations. They took it and we started brainstorming together. That's how we pivoted our model when we needed to."
Having family support would be crucial for any entrepreneur though Mr Khoo admitted that his mother disapproved of his career switch.
"My brother had a business failure in his 30s and lost a similar amount of money. My mum went through that with him and she obviously didn't want me to end up the same."
He added: "Plus, I was doing quite well in EDB so she could not understand why I wanted to quit."
His business has been a taboo topic at home for the past two years. But there was once after an argument, Mr Khoo received a text message from his mum reminding him to take regular meals and rest when he can. 
"I remembered being on my way back to the office. When I saw the message, I stopped and cried uncontrollably for 10 minutes. 
"I know she's been very worried about us failing and having a tough life as a result of that." 
Bringing up the deep-seated fear of failure in Singapore, he added: "The older generation still views entrepreneurship and the risks involved very differently and I know from here, there will be certain pressure that my family and I will have to face." 
"So when the realisation hit, I did think about what I should do for the next Chinese New Year. Should I still go for visiting?"
Mr Khoo also candidly let on that he initially thought it would be rather "paiseh", which means embarrassed in Hokkien, to do an interview but he now hopes to help dispel that fear of failure. 
"I've previously given a few talks on entrepreneurship. Obviously now, I can't tell a success story but perhaps I can tell the other side of becoming an entrepreneur given that so few people talk about failures and what we learn from them." 
On his next step, Mr Khoo admits to feeling some trepidation though he was quick to add that there is no time to wallow in failure. 
"After spending S$200,000, I need to build up my nest again," he said with a laugh. 
But more importantly, he has come to realise that life is not a race and that one failure does not mean losing out forever. 
"Bouts of 'I'm single, turning 35, don't have a career and probably can't afford a HDB' definitely went through my mind but I really don't think I'm in the worst place. 
"If I compare myself with my peers, I may be a few years behind but this is not a race. I still have many years ahead of me to make the best out of my life."