What's driving investment growth in the classic car market?
With record low interest rates, investors seeking to rev up their returns are seeking out alternative assets. Money Mind takes a look at the classic car market as an investment vehicle.
SINGAPORE: You might not think of a car as an investment. After all, depreciation is a car owner's biggest cost after fuel.
And in Singapore, the Certificate of Entitlement or COE system means that most cars only have a 10-year lifespan, before they are scrapped.
But a classic car goes against that norm.
Over a 10-year period, classic cars were the second-best performing item on the Knight Frank Luxury Investment Index. Prices rose by 193 per cent, second only to rare whisky.
According to classic car insurance company Hagerty, which collated their value between 2010 and 2020, their average value rose 97 per cent during the time. This is slightly under the 107 per cent returns from stocks, but higher than 45 per cent for gold, and 3 per cent for the average savings account returns.
But market watchers say investors should not enter this market expecting short-term gains.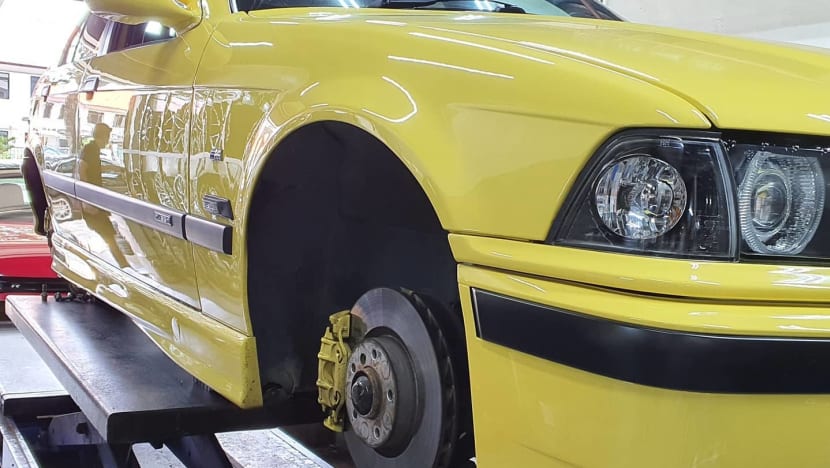 LOOK FOR SOMETHING YOU WANT TO DRIVE
"If you buy a classic car, don't expect quick short-term gains. In terms of long-terms gains, you can expect between 10 per cent or 15 per cent and right up to 100 per cent even. Selecting the right classic car to buy is also very important, said Mr Kenneth Mark Yong, a car importer and the founder of Love Classic Rides.
"The first thing you should look for is something that you want to drive, that you feel comfortable driving. Do not just buy a car you think has investment value. If you put it in your garage and you don't run it, it will just fall apart. So look for a car that you would like to drive, and put it on the road. The second criteria is the rarity of the car, and the condition that it is in," he added.
One way to maximise the investment is to buy low.
In the world of classic cars, this means buying cars that require restoration.
That has been the driving principle for Kumar Balasingam since he started his collection as a teenager.
Kumar describes himself as a "junk collector". He is unfazed by torn upholstery, rusty paintwork, or engines that do not start. All these are part of the challenge.
"I've seen values go up tremendously over the years. I would say 250 per cent, 300 per cent," he said.
RESTORATION
Bringing a classic car back to factory condition is called a concours restoration.
It means restoring everything to original condition, down to the last bolt.
A concours restoration could take about six months or more, and cost anything from S$25,000 to S$180,000.
That means, if you are not prepared to do it yourself, the mechanic's bill could wipe out your gains.
Classic cars can be imported from around the world.
But unlike purchasing a new car, the process of buying and shipping in your classic car is usually done by the individual collector.
"We have to ensure that the paperwork tallies with the car. It's like a birth certificate. And then, getting it shipped to Singapore. It will then go to a bonded warehouse and customs duties must be declared, and the paperwork needs to be in order. The car is then sent to a workshop to prepare it for inspection by the Land Transport Authority (LTA)," said Mr Yong.
The process takes about six months. Once approved, the vehicle can be driven under the Classic Car Scheme in Singapore.
Under the scheme, motor enthusiasts can buy a car that is more than 35 years old, and register it as a classic. The COE is 10 per cent of the current prevailing rate, and road tax is a flat S$280 a year. The car can only be used for a maximum of 45 days a year.
DRIVE, DRIVE, DRIVE
Classic car enthusiasts recommend maxing out those permitted 45 driving days.
"A lot of people buy these cars and don't drive them, which is a shame. These cars have to be used weekly, if possible. Or at least once a month because with older cars, rubber seals and gaskets do dry up over time," said Classic Car Club member Yong Wee Loon.
"If you use the car regularly, and you service it, a restored car will give you no problem whatsoever," he added.
For Kumar, the 45-day limit isn't putting the brakes on his passion. He is able to toggle between his 35 registered classic cars.
"Today I drive my old Merc, tomorrow I drive my Honda, then I drive my Alfa. Then I got a beautiful old Rolls-Royce which I bought very cheap and nobody wanted the Rolls-Royces in the old days. It's a beautiful drive, it's lovely, lovely."