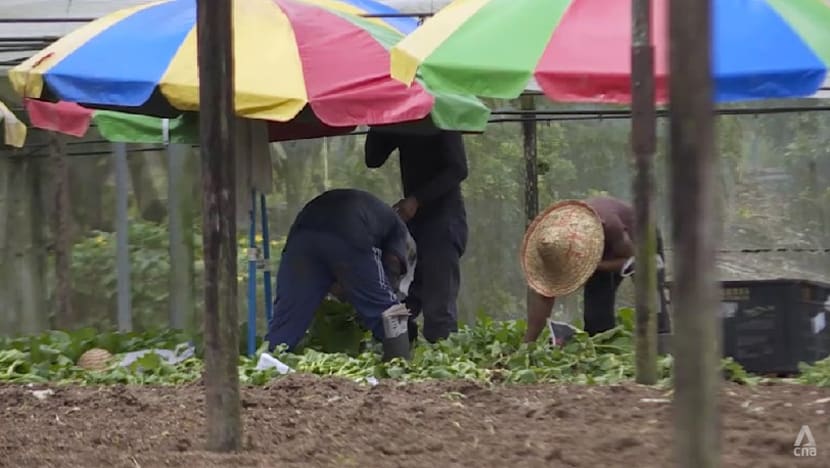 SINGAPORE: 70 Lim Chu Kang farms now have up to 14 more months to find a new home, after being granted a final lease extension.
These farms - which include food production, ornamental fish and bird farms, as well as orchid nurseries - were slated to clear out by end-2021, as the land they sit on will be redeveloped for military use.
CNA reported on an appeal by farmers for more time in January, as the pandemic disrupted relocation plans.
7 TO 14 MONTHS' REPRIEVE
Farms in the area broadly north of Lim Chu Kang Lanes 3 and 5 will get a 14-month extension, until end-February 2023.
Those in the south are mostly offered just half of that, until end-July 2022, as their land will be needed for redevelopment earlier.
That is according to the National Parks Board, Singapore Food Agency and Singapore Land Authority.
Multiple lease extensions have been granted over the past few years, after the land was earmarked as a replacement site for military grounds.
"Whilst short extensions can be accommodated, there is urgency to commence the works for military training to replace land that was taken to build Tengah New Town," said the agencies.
"The farmers are advised to use the remainder of their tenure to carry out their transition plans."
EXTENSION BUYS TIME, BUT FUTURE REMAINS UNCERTAIN
Time is running out for Jurong Frog Farm, even though it is being offered a 14-month lease extension
Home to more than 15,000 frogs, the 40-year-old family business failed at two bids in recent land tenders.
"Actually, the options for us are quite limited," said its co-owner Chelsea Wan.
"Moving the farm, it doesn't just mean shifting the frogs out of the current site to a new site. It really means an entirely different model; a different way of doing things and operating things."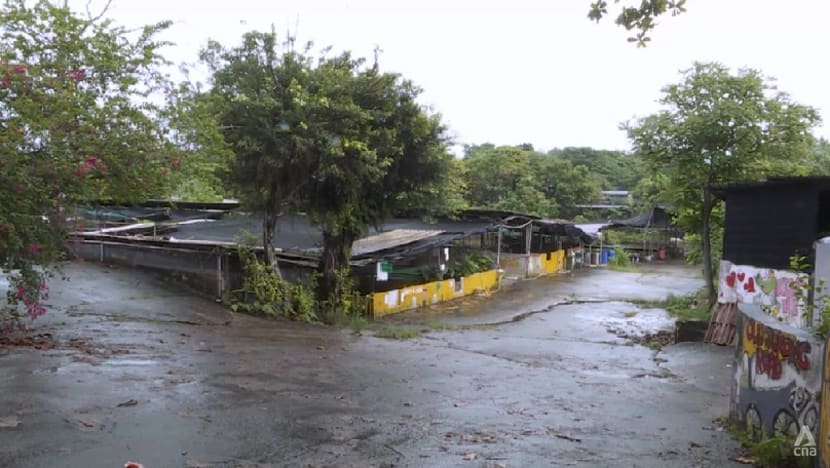 One option is to share land with farms elsewhere that are willing to rent out space.
If not, it will be the end of an era for the farm, which will pivot into a purely food processing operation. It will give up on raising its own frogs, and simply import grown ones to sell as food instead.
But Ms Wan said this could mean pouring as much as S$4 million into new equipment and factory space - about four times the estimated cost of relocating to a different farm.
Such a move will also sink a core attraction of the farm - educational tours, which are popular with schools and families.
"We're receiving a lot of queries on small family visits, and we're just hosting them according to how much our schedule can take, so that they can still see this part of Singapore, for those who haven't been here," she added.
But for Farm 85 Trading, it will use its shorter, seven-month extension to wind up its business.
It has been supplying leafy vegetables to markets and wholesalers for the past three decades, but is calling it quits as - like Jurong Frog Farm - it has not secured a new plot of land.
Recent tenders tend to favour bidders with high production capability and innovative ideas.
"I have nothing against technology, I'm just not confident," said its owner Tan Koon Hua.
"This extra seven months can let me wrap up the business nicely. Without it, it will be a painful closure."
Now, Mr Tan can clear out up to S$300,000 worth of supplies, such as fertilisers and seedlings, and fulfil remaining orders until the end of the tenure.
He will also have more time to help his 30 farm hands head back home, or find a new job.
"Although I'll miss this trade, I have no choice," he said.