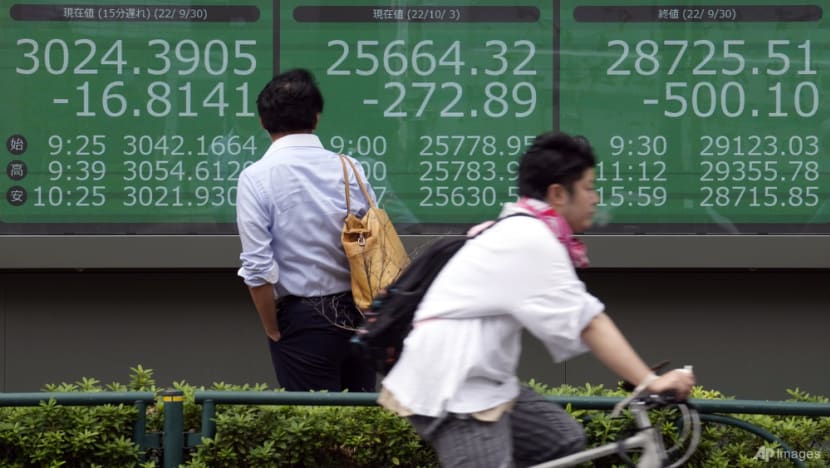 SINGAPORE: Asian and European markets sank on Thursday (Nov 3) after the US Fed hiked interest rates and Chair Jerome Powell suggested that the rates could go higher than expected. 

The 0.75 percentage point hike on Wednesday was the fourth straight increase of that magnitude and the sixth overall this year.
Hong Kong led the losses as the city's central bank hiked rates in line with the Fed, owing to their policy link via the dollar peg.
Shanghai, Sydney, Seoul, Wellington, Mumbai, Bangkok, Taipei and Manila were also well in the red. Tokyo was closed for a holiday. London, Paris and Frankfurt extended the losses.
Reaction and analysis as they happened: