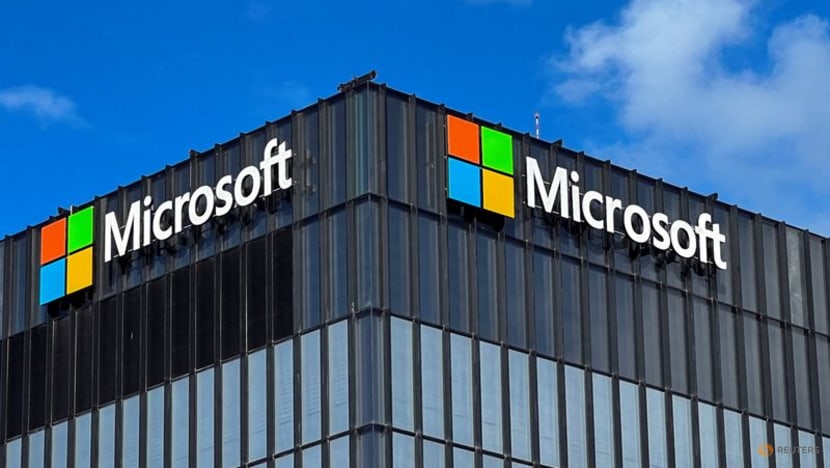 Microsoft is taking some heat after the tech giant reportedly held an exclusive music event for top executives in Davos, Switzerland last week before announcing mass layoffs.
According to The Wall Street Journal, the multination corporation last Tuesday (Jan 17) treated 50 executives, including some of its most senior staff, to an "intimate" performance by British musician Sting during the annual World Economic Forum. 
According to booking agency AAE Music, it can cost more than US$500,000 to hire the singer for a private gig.
The following day, Microsoft said it would eliminate 10,000 jobs and take a US$1.2 billion charge to earnings, as its cloud-computing customers reassess their spending and the company braces for potential recession.
In a note to employees, CEO Satya Nadella attempted to address the divergent outlook for different parts of the business, adding the retrenchment exercise - its biggest since 2014 - would conclude by the end of March.
Customers wanted to "optimize their digital spend to do more with less" and "exercise caution as some parts of the world are in a recession and other parts are anticipating one," he said. "At the same time, the next major wave of computing is being born with advances in AI."
But given that the theme of the party thrown by Microsoft was said to be sustainability, some employees of the firm, who did not want to be named, told the WSJ they were left unimpressed by the contrasting events.
Microsoft also came under fire on social media, with some calling out the company. 
The CEO of financial media platform Grit Capital, Genevieve Roch-Decter, pointed out it was a bad look for the firm.
"Microsoft: let's hire Sting for a private concert for 50 executives at the World Economic Forum.  Also Microsoft: let's layoff 5% of our workforce," she tweeted.
Rita Gunther McGrath, a professor at Columbia Business School, and Angus Norton, CEO of Seattle-based Bodhi Venture Labs and a former vice president at Microsoft, also said on social media that the company's reputation would take a hit due to what transpired.
Representatives for Microsoft declined to comment when contacted by other media outlets like Fortune magazine.