Meaty opportunities for alternative proteins in Asia
Investments in the alternative protein sector have mushroomed in the past year. But while some of these products may be new, the most meaty opportunities could come from catering to the Asian palate. Money Mind reports.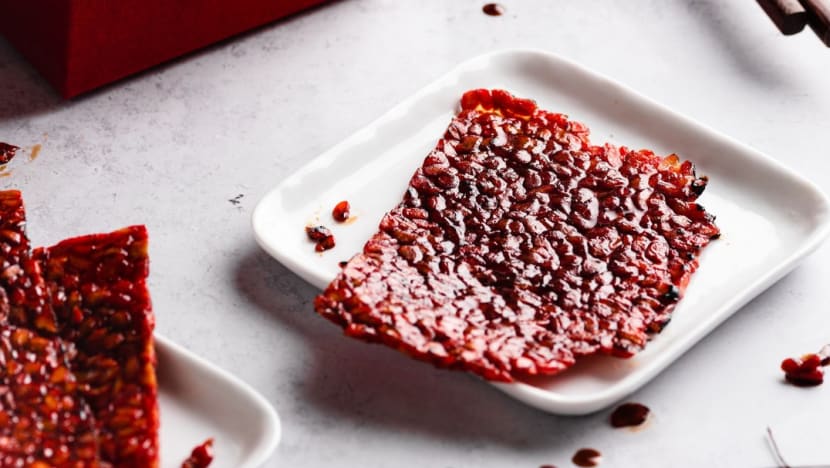 SINGAPORE: It seems people around the world can't get enough of protein.
In Asia, the consumption of meat and seafood is expected to increase 78 per cent by 2050, according to a report by Singapore-based consultancy Asia Research and Engagement.
With the meat and dairy industries already accounting for about 14.5 per cent of global greenhouse gas emissions, such growth will have serious consequences for the fight against climate change.
One solution to this impending crisis is alternative proteins, and businesses have been quick to capitalise on the potential in the sector.
According to Barclays, the alternative meat sector accounted for about 1 per cent of the global US$1.4 trillion meat industry in 2019. But this is expected to rise to 10 per cent by the end of the decade, to an estimated total of US$140 billion.
Asia is likely to drive much of that growth. In China alone, the plant-based meat market is already a third larger than that in the United States.
According to the Good Food Institute, plant-based meat, egg and dairy companies enjoyed a major share in a record investment year.
The Good Food Institute is a non-profit supporting the alternative protein ecosystem.
In 2020, investors looking for sustainable alternatives to animal protein pumped in US$3.1 billion, according to Good Food Institute.
That is three times the amount for 2019 and half the entire investment raised in an entire decade (US$5.9 billion between 2010 and 2020).
Good Food Institute Asia Pacific's acting managing director Mirte Gosker said the most successful food techs were founded a decade ago in the United States.
These businesses now have a track record in the bio-mimicking of meat.
In Asia, more start-ups are being established, with the aim of creating similar products, which cater to local palates.
One such start-up is Hong Kong-based Avant Meats. It is angling its cell-based foods to the tastebuds of its Asian customers.
It came up with lab-grown fish fillets, using the cells of real fish. Seed funding of more than US$3 million is helping the development of a new product – fish maw, grown in a lab.
Fish maw is a traditional Chinese delicacy – and the premium varieties can cost thousands of dollars per kilogramme. 
"We would like to work on a product that resonate and emotionally connect with consumers in this part of the world, Asia. So that's why we picked a very traditional culinary ingredient to work on," said Ms Carrie Chan, Avant's co-founder and CEO.
She pointed out that cultivated meat development uses technology from the medical sector, meaning that the equipment and material costs are high.
The need for such high initial investment means that when new alternative proteins are first introduced to consumer markets, their asking prices often exceed those of the conventional products.
"So we think about something that we can start selling which is conventionally relatively a little bit more expensive so that we can reach price parity a little bit earlier," said Ms Chan.
Elsewhere, other entrepreneurs are tapping into Asia's rich heritage of plant-based dishes to give consumers new options.
Such foods particularly appeal to consumers who may prefer simple foods, which only have a short list of ingredients.
One such entrepreneur is Ms Angeline Leong, the founder of Angie's Tempeh.
She started making her own fermented soybean cakes, because she couldn't find many vegetarian protein sources.
To learn more, she went to the home of tempeh in Java, Indonesia. That's when she found out that what is traditional and artisanal, does not always scale up well.
"It's not possible to import that kind of technique directly to Singapore because first of all, we have space constraints and maybe manpower constraints, so that's why we had to come up with new processes entirely from ourselves," said Ms Leong.
It took a year of experimentation, as well as investment in custom-made machinery.
The company now makes five different types of tempeh. On top of the traditional soybean, it also uses chickpeas, quinoa, buckwheat, azuki beans and millet.
"What we really have in mind is Asian flavours, because we realise that currently in the alternative meat market, many of the products are mainly focused with western taste," said Ms Leong.
"We want to focus on the Asian palate, like what people in Singapore and the rest of Asia like to eat," she added. 
The start-up has received US$200,000 in venture funding, which will be used for research and development, and for scaling up to supply mainstream supermarkets.
The company, which also sells tempeh bak kwa, is hoping to serve up more new products such as tempeh nuggets.