The family business: Next-generation leaders making their mark
Entrepreneurship forms the DNA of many successful family-run firms. But as times change, how are the new breed of successors powering up family firms? Money Mind reports.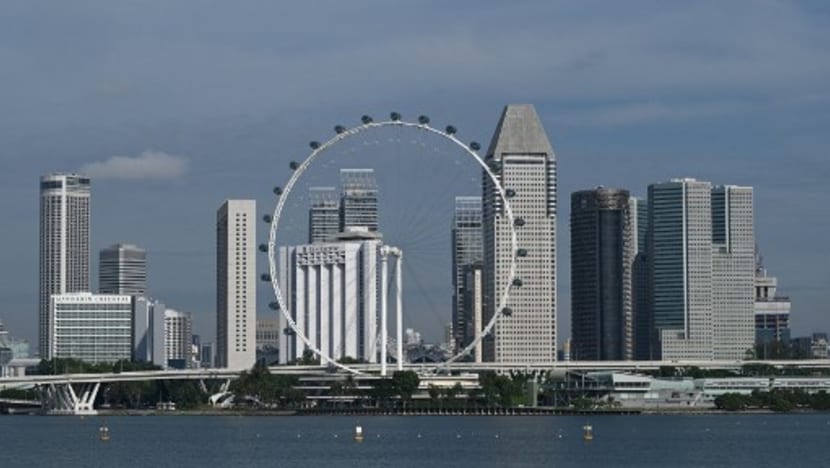 SINGAPORE: Despite its decades as an industry leader, joining the family's Goldbell Group did not initially appeal to Alex Chua.
For years, he pursued a banking career overseas and only came on board Goldbell because he wanted a closer relationship with his family.
"My brother started out in the family business, right out of school, so he was really immersed in the family business," said Mr Chua.
"During family dinners, or family holidays, you could see there was this different way of communication between him and my dad because it was always about business, how they do things, how we can improve."
In 1980, Mr Chua's father started Goldbell as a forklift distribution business. It later expanded into commercial vehicles.
Today, Goldbell is Singapore's largest commercial vehicles and industrial equipment distribution and leasing company. 
Mr Chua joined Goldbell in 2012. He said back then, he did not have any skill set that his father thought was useful.
"(My father) had to justify giving me a (salary) that was, I think, a 70 per cent cut from my last pay," said Mr Chua.
"Then he found me a role where I couldn't cause much harm to the company even if I made a mistake," added Mr Chua, who began his journey with the company as head of marketing.
From there, Mr Chua progressed to leading the leasing unit and later set up Goldbell's financial services arm in 2015. Today, Mr Chua is the CEO of Goldbell Financial Services.
The division was initially set up to help existing customers finance their vehicles, and has since expanded to offering loans to start-ups and small businesses.
It has also grown to become a pillar of the group, with several ventures under its wing.
Mr Chua said the company adopts a collaborative approach to lending, which reflects Goldbell's core values.
"We always think very long-term. Because we are family-run, our actions and the fruits of the actions can last a generation. We don't have to see immediate returns, so with that, our value system is very different also," he said.
This concern with social impact is shared by many next-generation leaders in family businesses, said experts.
Mr Philip Kunz, head of global private banking for South Asia at HSBC, said this search for meaningful change paves the way for digitalisation and a shift in business processes.
Such solutions, found from within the family businesses, can ultimately make them more sustainable.
"The more sustainable you make your company, the greater the access to the capital markets. Because there will be an elimination process for companies that are not able to adjust to the new norms and expectations. They will find it far more difficult to obtain funding for the plans that they have," said Mr Kunz.
As families plan their succession, experts said next-generation leaders typically look for clear mandates and a chance to build long-term careers.
Family heirs who venture out on their own are often driven by independence and the need to prove themselves.
"Nowadays, impact and impact investing is becoming a very hot topic," said Mr Martin Roll, who provides advisory to family businesses and is Distinguished Fellow at INSEAD Business School.
"Next generations are often asking themselves, 'can I pursue impact investing? Can I create impact in the family firm? Or could I potentially do it outside?'"
Third-generation entrepreneur Christopher Quek found his niche for impact investing beyond the family circle.
His family's business manufactures automotive parts in China, but he decided to strike out on his own.
For 10 years, Mr Quek ran an e-commerce business in Malaysia and dabbled in education and restaurant ventures in Singapore.
He helped incubate start-ups for several years. In 2015, he set up TRIVE Venture Capital, by selling his property inheritance and getting a family friend to co-invest.
At least half of TRIVE's early-stage investments in areas such agritech, foodtech and robotics have a record of both financial returns and social impact.
While TRIVE may have been a personal venture, it has now become an avenue for Mr Quek to pay it forward to other family firms.
As he puts it: "90 per cent of Southeast Asian businesses are family-run. But what they need now is a partner, a technology partner to improve their processes, to automate, to increase their efficiency and to be financially sustainable."
Mr Quek said one big learning lesson in a start-up, is having to be innovative and to look at things from new perspectives. But the learning journey can be just as challenging within the family business.
"Freedom and trust must be earned. I'm still earning it. I get a longer leash now, but I still have to explain every single choice I make. And every single mistake I make, I need to understand and explain," said Goldbell's Mr Chua.
"And it takes time - this is something that my dad took 40 years to create. He's not going to let me destroy it in five years."