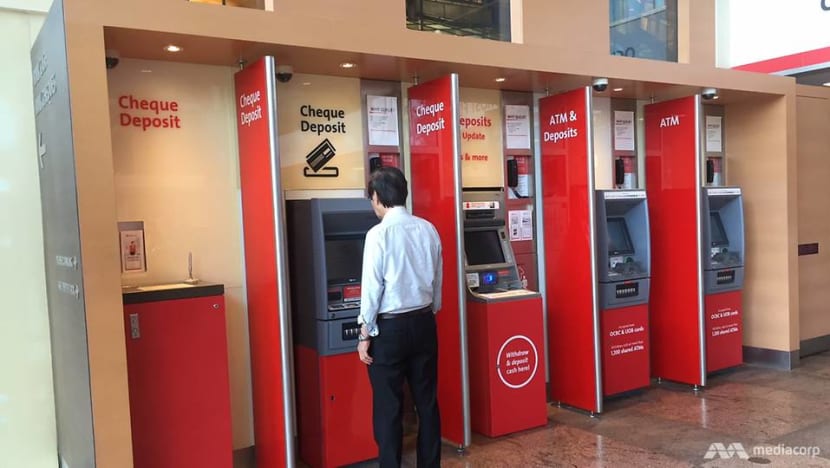 SINGAPORE: Small- and medium-sized enterprises (SMEs) in Singapore seem to be warming up to e-payments, with two in three surveyed by OCBC Bank indicating that they are likely to go cashless by 2023. 
In fact, more than 45 per cent of the 200 SMEs surveyed said they could go cashless, which includes doing away with the use of cheques, as early as 2020. 
OCBC, which released the survey results on Friday (Aug 10), said this augurs well for Singapore's e-payments movement. 
"The nation is likely to hit its targets – perhaps even ahead of schedule." 
These targets aim to get Singapore to be cheque-free by 2025, as well as have ATM cash withdrawals at 20 per cent of the transaction value of e-payments by 2020, Minister for Education Ong Ye Kung said at the 45th annual dinner of the Association of Banks in Singapore (ABS) in June. 
OCBC said the impending launch of PayNow for businesses on Aug 13 is integral to meeting these goals, and it has received "overwhelming response" for that. 
Since April, nine in 10 new customers have pre-registered for the service.
Reasons for the sign-ups include convenience, ease of making payments without having to know the payees' bank account number and instantaneous deposits that would improve cash flows. 
Even among those who had not signed up, more than 40 per cent said that they were interested but were just taking a wait-and-see approach, OCBC said.
More than a quarter of these SMEs said that they feel PayNow would be useful or very useful to their businesses, the poll showed.
"Singapore's e-payments journey so far has been focused on the consumer - providing them with the tools to make e-payments and educating them about the benefits. But for e-payments to become pervasive, the next big step has to come from businesses," said OCBC Bank's head of global transaction banking Melvyn Low. 
"From the sustained, strong response to PayNow from our customers, we are confident that there will be a significant reduction in cash and cheque use," he added.