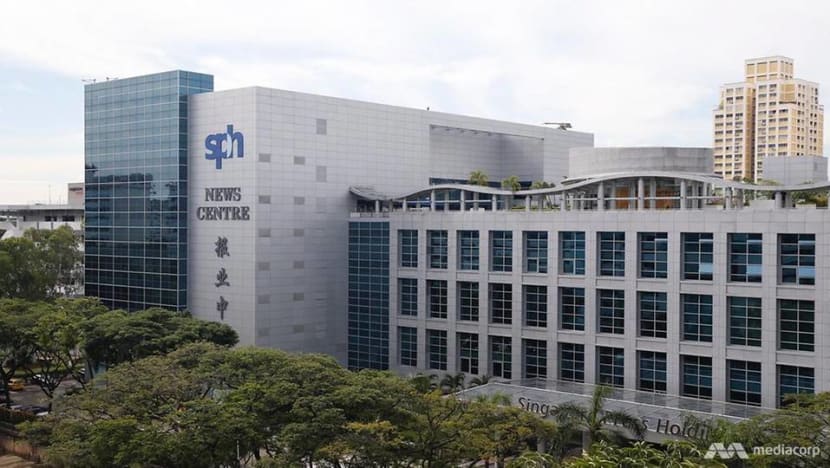 SINGAPORE: Consortium vehicle Cuscaden Peak, involving Hotel Properties (HPL) and businessman Ong Beng Seng as well as Temasek Holdings' units CLA and Mapletree, have made an offer to acquire Singapore Press Holdings (SPH).
The consortium announced before market open on Friday (Oct 29) that it proposed S$2.10 per share in cash for all of SPH's issued and paid-up ordinary shares. The offer was presented to SPH's board on Thursday.
Cuscaden Peak is 40 per cent held by investment holding company Tiga Stars, which is 70 per cent owned by Hotel Properties and 30 per cent by Como Holdings. Como is owned by Mr Ong, who is also the managing director and majority shareholder of HPL.
Adenium, a subsidiary of Temasek portfolio company CLA, owns 30 per cent of the consortium. 
Mapletree Fortress, a subsidiary of Temasek portfolio company Mapletree, owns the remaining 30 per cent of Cuscaden Peak.
In August, Singaporean conglomerate Keppel Corp had offered to acquire and privatise SPH, excluding the newspaper publisher's media business, in a deal valuing the company at S$3.4 billion. 
Keppel Corp's deal included S$1.2 billion worth of SPH REIT units which SPH will be distributing to its shareholders.
SPH shareholders will receive cash of S$0.668, as well as 0.596 Keppel REIT units and 0.782 SPH REIT units per share. 
Responding to Cuscaden Peak's offer for SPH, Keppel said in a stock exchange statement on Friday that it is reviewing the matter and will make an announcement at the appropriate time.
In May, SPH announced that it would transfer its media business into a not-for-profit entity amid the ongoing challenge of falling advertising revenue. 
The restructuring exercise involves transferring the entire media-related business of SPH to a newly incorporated wholly owned subsidiary, SPH Media Holdings.