Survival strategies for SMEs as Singapore moves from pandemic to endemic
The Singapore economy is continuing to open up – with restrictions on dining- in and social gatherings being progressively lifted. What survival strategies do SMEs need to take as Singapore moves from pandemic to endemic? Money Mind reports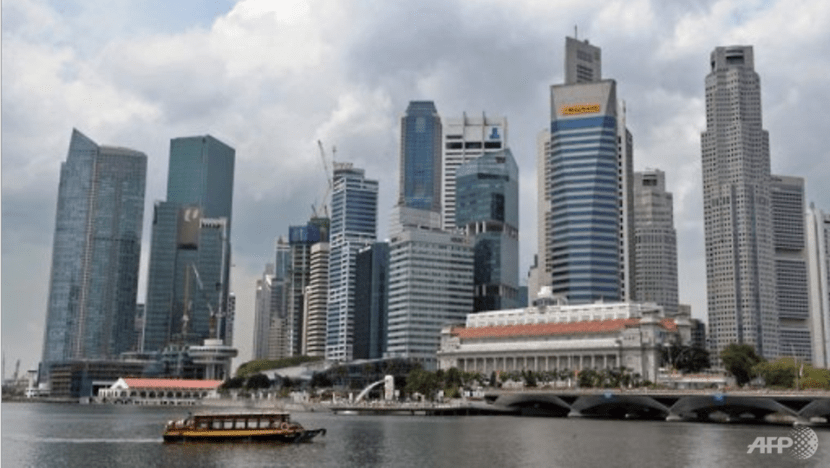 SINGAPORE: The COVID-19 pandemic has battered many industries for more than a year, with some bearing the brunt more than others.
Vaccinations have been touted as the world's best hope for containing the pandemic and returning to normalcy.
With the majority of Singaporeans now vaccinated, retailers and food and beverage players are hoping things will start to look up.
For Ka-Soh Restaurants, the return of diners has been slow - as it usually is when restrictions start to ease.
The heritage brand includes the Swee Kee Eating House at Amoy Street, which shut in May. The absence of the office crowd, manpower issues and the inability to digitise put an end to the 82-year-old legacy restaurant.
"For one whole year, we had been making about S$30,000 losses because the volume of the customers and the revenue was just not there and we had been struggling to pay the rental," said managing director Cedric Tang.
"The first Phase 2 Heightened Alert, our sales per day was only about S$200 to S$300. We need to earn at least a good S$2,000 to S$3,000 just to really cover all your costs," he said.
Now with two outlets of Ka-Soh Restaurants to run, its owners have since adapted to online food deliveries. They are also looking out for group buys, which have helped cover expenses.
In the past months, the restaurant has also added new menu items and started developing ready-to-eat meals and frozen products.
Like Ka-Soh, many are starting new ventures amid the pandemic.
From January to July of this year, Singapore saw an average of about 5,000 new business registrations per month.
At the same time, an average of about 4,000 business entities also ceased operations each month durin the same period – mostly in the professional services sector, wholesale and retail trade.
Mr Terence Yow, chairman of Singapore Tenants United For Fairness (SGTUFF), said that frontline business margins are at best around 10 per cent, with 15 per cent in the best performing months.
But during last year's circuit breaker, sales dropped by 100 per cent, resulting in immediate and serious financial problems for many businesses.
To date, about 10 per cent to 15 per cent of SGTUFF's members, which number more than 1,000, have closed shop.
"I still foresee 5 per cent to 10 per cent of shops may continue to shut down in the next six to 12 months, depending on whether or not we can continue to open up or if there are further road bumps," said Mr Yow.
While the government's rental and wage support schemes have helped, cashflow remains an issue for many enterprises.
Business advisory firm BDO said it has seen a 30 per cent rise in enquiries about its restructuring services since the pandemic started.
Mr Gary Loh, BDO's executive director, restructuring and forensic, explains the challenges facing such companies.  
"They have problems trying to pay their creditors, their employees, meeting their overheads, or fulfilling contractual obligations. A lot of businesses out there are not operating at healthy profit margins. The more they sell, the more money they lose."
BDO said the pandemic has exposed red flags and forced a rethink of business viability.
And when cost-cutting measures, pivoting online and finding new investors fails, firms must a decision about their future.
"If they don't see the light at the end of the tunnel, putting the company into liquidation earlier can help to salvage whatever value there may still be in the businesses and the assets. The longer it drags on, the more the value in these assets will depreciate," said Mr Loh.
For gift retailer Klosh, downsizing its outlets from six to two has helped it tide over the past year.
"The landlord did not offer us a favourable rent. In fact, they asked for increment. So we decided not to renew," said co-founder Alan Lee.
While rent and salaries are a challenge, Klosh is keeping its remaining physical stores running even as it puts more focus on its online business.
Mr Lee said it helps that Klosh is an omni-channel businesses, so customers can buy online, and then pick up their purchases at the physical shops.
Greeting cards, plush toys and small trinkets are still in demand during the pandemic.
The business now spends 15 per cent of its revenue on digital ads to boost online traffic.
Klosh co-founder Shermaine Wee estimates that online orders make up about 20 per cent to 30 per cent of overall sales – but this is insufficient to cover overheads.
To conserve resources, Klosh has not taken up any bank loans and has opted for a lean team, while keeping its sights on the future, when it hopes to expand overseas.
Similarly, Ka-Soh Restaurant is using this period to explore venturing outside Singapore.
Ka-Soh's Cedric Tang aims to scale up manufacturing, and notes that Singapore brands are well-received in many countries in the region.
While Singapore's calibrated easing of COVID-19 restrictions breeds optimism, firms also know they need to be agile.
SGTUFF's Mr Yow sums up the new normal: "Always expect something to change and some crisis to happen."