From Facebook intern to Singaporean in one of tech's hottest seats: Who is TikTok CEO Chew Shou Zi?
All eyes will be on Mr Chew when he testifies before US Congress, in what some are already calling an impossible task to sway Washington's minds on the Chinese-owned video app.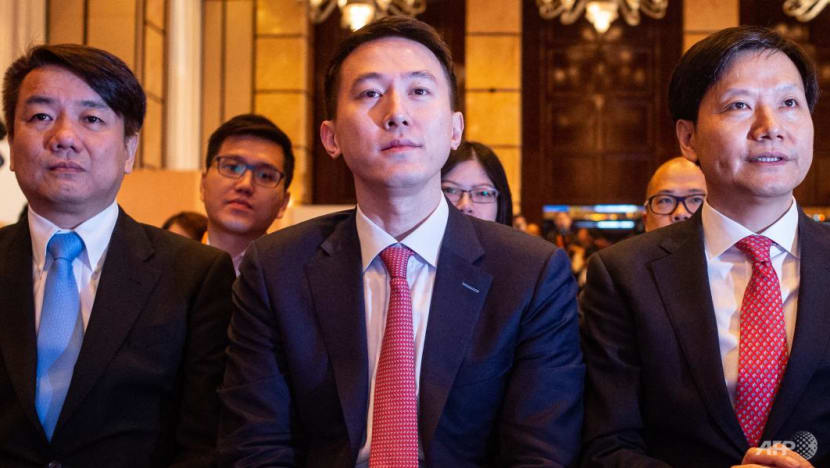 SINGAPORE: As TikTok faces the looming threat of a ban in the United States, a once low-profile Singaporean has emerged as the face of the Chinese-owned social media app's latest, and possibly most significant, bid to stay alive in Washington.
TikTok's chief executive officer Chew Shou Zi will appear for the first time before US Congress on Thursday (Mar 23), to address the concerns of lawmakers otherwise convinced that the app allows China's government to access US user data.
Last week, TikTok said the US President Joe Biden's administration had demanded that its parent company ByteDance divest its stake in the app or face a US ban.
With the backdrop of US-China tensions providing further bipartisan opposition to the hugely popular short video platform, Mr Chew will likely face intense interrogation when he takes the stand to testify in front of the House Energy and Commerce Committee.
What led the 40-year-old to this high-stakes position, and how will he fare in the public spotlight?
CLIMBING THE CORPORATE LADDER
Mr Chew is a Hwa Chong alumnus who obtained an economics degree at the University College London in 2006.
He then worked at Goldman Sachs for two years as an investment banker before joining Harvard Business School's Master of Business Administration (MBA) programme.
There, he met his wife Vivian Kao - whom he has two children with - and first dipped his toes into the tech sector as an intern at a start-up known as Facebook.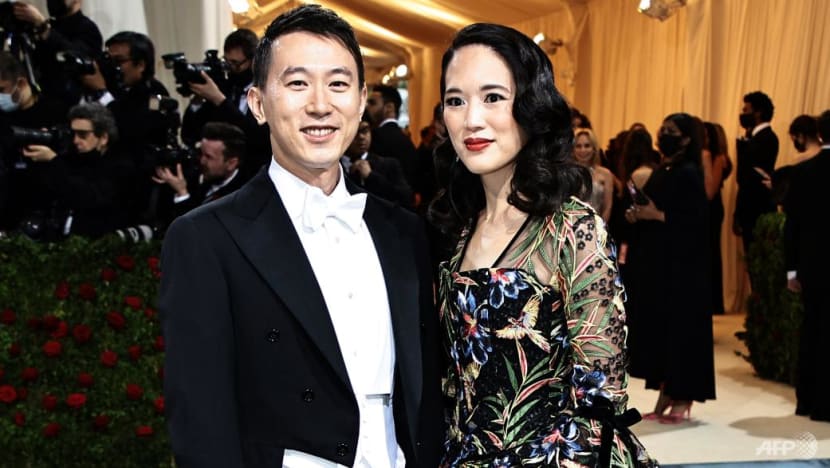 Mr Chew then joined a venture capital firm and led its investments in Chinese tech giants like JD.com, Alibaba, Xiaomi and later, ByteDance.
In 2015 he joined smartphone company Xiaomi as chief financial officer and years later helped engineer one of the largest tech initial public offerings in China's history.
When ByteDance offered Mr Chew the CFO role in March 2021, he agreed. A mere two months later he was appointed TikTok CEO, with founder Zhang Yiming praising his "deep knowledge of the company and industry".
Later that same year, Mr Chew stepped down from his role at ByteDance to concentrate solely on leading TikTok as CEO.
"NECESSARY CREDENTIALS"
Mr Chew assumed the role of CEO following the resignation of American and former Disney executive Kevin Mayer, who had faced mounting pressure from lawmakers over security concerns.
In September last year the New York Times reported, citing unnamed sources, that ByteDance has "kept optics in mind" when choosing TikTok's chief executives.
The sources told the paper that Mr Chew straddles the Western and Chinese business worlds, with his country of origin Singapore offering a hedge against any potential crackdown from China or the US. Observers have made similar comments in other media reports.
"Mr Chew's role can be viewed as symbolic and non-confrontational," said Mr Alex Capri, a research fellow at the Hinrich Foundation and senior lecturer at the National University of Singapore's Business School.
"But Mr Chew's nationality won't have any effect on the fundamental issue facing TikTok, which is widespread mistrust and fears about data security and privacy when it comes to a Chinese company."
Mr Muhammad Faizal Abdul Rahman, a research fellow at S Rajaratnam School of International Studies who studies geopolitical competition and digital technologies, said that the significance of Mr Chew's nationality may have been overstated.
"Given his familiarity with the social media industry, business leadership and Chinese tech scene, it is not surprising that TikTok finds him a good fit for a CEO to help the company compete with Western competitors and grow market share and revenue ... He has the necessary tech executive credentials to lead TikTok," he added.
"What Mr Chew is going through reflects the current reality where multinational private sector actors are increasingly drawn into issues of international security and caught in the conflict or competition for influence between the major powers." 
The same New York Times report also quoted anonymous former employees saying that Mr Chew's decision-making power at TikTok was "limited", and that the Singaporean has "mostly been active" around company finances and operations.
Yet it is Mr Chew who has fronted TikTok's publicity blitz in recent months, granting media interviews and meeting with members of Congress - including those on the committee which will be grilling him on Thursday.
This comes amid intensifying crackdowns on the app, with the US and other European countries banning its use on government devices.
At the end of last year, ByteDance also admitted that some employees had improperly accessed TikTok user data of two US journalists, as part of an effort to investigate leaks of company information.
Headlines like these have only rendered Mr Chew's task more difficult, and various lawmakers who sat down with him told media there was nothing he or TikTok could say or do to assuage concerns.
"Mr Chew and I had a frank conversation," said Senator Michael Bennet from Colorado in a statement. "But I remain fundamentally concerned that TikTok, as a Chinese-owned company, is subject to dictates from the Chinese Communist party and poses an unacceptable risk to US national security."
But Massachusetts Representative Lori Trahan praised Mr Chew for engaging her in a more substantive discussion than she had had with heads of other tech giants.
"Mr Chew didn't practice the art of deflection," she told Forbes. "It was just a more honest exchange than any I've had with the other American CEOs."
"FUNDAMENTAL TRUST PROBLEM"
According to a written testimony posted by the House Energy and Commerce Committee, Mr Chew will say on Thursday that TikTok - with its more than 150 million American users - has never and would never share US user data with the Chinese government.
Mr Chew will also say that TikTok's parent company ByteDance is not owned or controlled by any government or state entity. "Let me state this unequivocally: ByteDance is not an agent of China or any other country," Mr Chew will say.
But Mr Capri, the lecturer, pointed out that under China's national security laws, TikTok and Bytedance, like any Chinese company, are required to turn over data to the Chinese government.
"Even without the national security laws, there are bipartisan concerns that sensitive data would be obtained through other clandestine means," he said.
Mr Capri added it was "highly unlikely" that US user data could be ringfenced and Chinese access to it fully blocked.
"At the very least, an impartial third party would be required to segregate, balkanise and encrypt TikTok's data and control all access to it."
Mr Chew will have prepared himself for a deluge of such hard questions, from politicians equally keen to come up with viral quotes to demonstrate their tough stance on China. 
The Washington Post also noted that his testimony "could raise uncomfortable questions about what happens when American tech giants are no longer the dominant force", as well as around the growing influence of geopolitics in the online tech space.
Could Mr Chew's Singaporean origins present some reassurance yet to lawmakers entrenched in US-China polarisation? 
Mr Capri said that the TikTok chief being Singaporean would "certainly translate" into a less confrontational atmosphere in the congressional hearings, compared with an exchange between a Chinese national and China hawks sitting on the US committee.
But the issue at hand, said both Mr Capri and Mr Faizal, goes beyond the Singaporean himself.
"It may be unrealistic and difficult to expect Mr Chew to be a bridge between China and the US," said Mr Faizal, the researcher.
"The nationality of CEOs makes little difference as the fundamental trust problem that the US has with certain tech giants is their country of origin."
Source: CNA/Agencies/cm(jo)