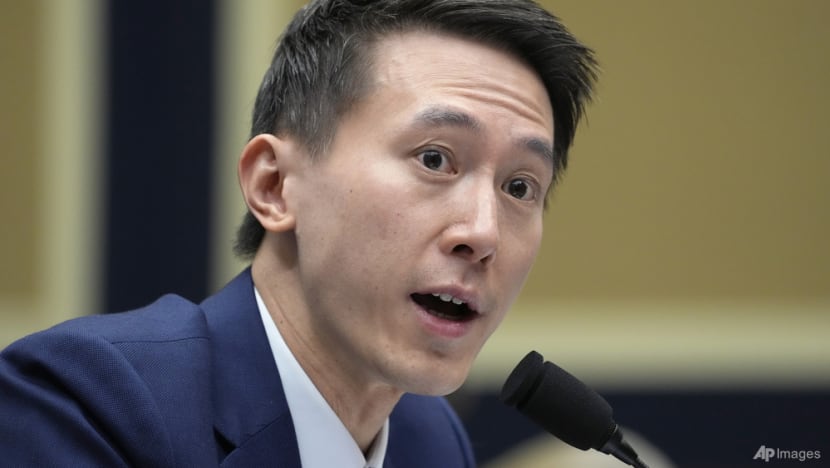 SINGAPORE: TikTok chief executive officer Chew Shou Zi will have his remit expanded to include oversight of the sister app, Lemon8, according to tech website The Information.
Lemon8 is a video- and photo-sharing app that some have touted as a cross between Instagram and Pinterest.
Both TikTok and Lemon8 are owned by Chinese parent company ByteDance, which is facing a growing backlash from Western governments worried about whether China's government could harvest user data or advance its interests.
In May, Montana became the first US state to ban TikTok, citing the need to protect residents from alleged intelligence gathering by China.
TikTok has repeatedly denied that it has ever shared data with the Chinese government and has said the company would not do so if asked.
However, The Information's report, which was published on Tuesday (May 30), said that ByteDance is making some changes to its corporate structure by relocating some of the heads of its global apps from China in a bid to ward off the continued criticism over data security issues.
A source told The Information that Lemon8 boss Stephanie Cheng will move to Singapore and report to Mr Chew. She previously reported to China-based ByteDance executive Alex Zhu.
Mr Cao Zhen, who heads Resso, another ByteDance app, earlier moved to Singapore and also reports to Mr Chew, who is Singaporean.
Lemon8 was launched in the UK and the US in February last year. Unlike TikTok, the app does not support vertical video scrolling and its content is centred around trending lifestyle topics from fashion to beauty and travel.
The app was ranked among the top 10 apps in the lifestyle category of Apple's App Store's in late March and early April, generating nearly 1 million downloads in the US, according to website TechCrunch. 
But interest has since tapered off, with Lemon8 falling out of the top 25 most downloaded apps rankings in the US.