Smaller rate hikes relieve concerns over US Fed overtightening too quickly: Observers
Observers believe a likely terminal federal funds rate of between 5 to 5.5 per cent could be reached by the end of the first quarter of 2023.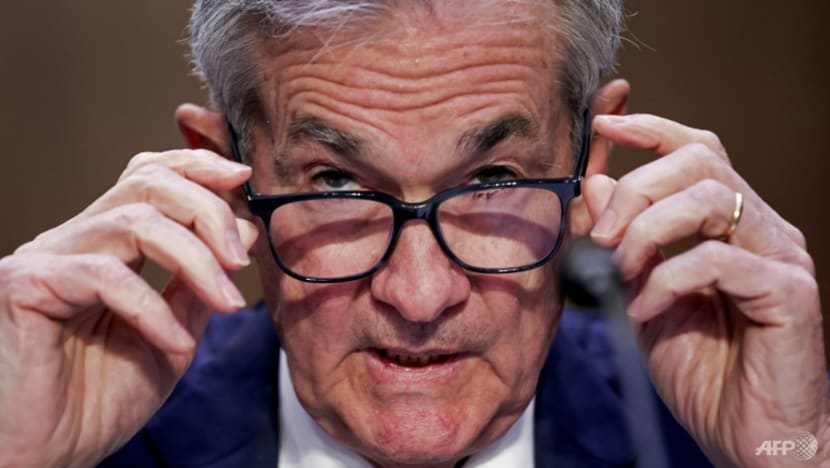 SINGAPORE: Slower interest rate hikes expected from the United States' central bank could buy time for the economy to feel the effects of earlier monetary policy moves, and allow businesses to plan better. 
This would bring some relief to markets concerned about the US Federal Reserve overtightening too quickly, analysts told CNA on Thursday (Dec 1). 
"What it means is, we're going to get to the same destination. It's just going to take a little bit more time to get there," said Mr Tony Nash, founder and chief executive of data analytics firm Complete Intelligence. 
On Wednesday, US Fed chairman Jerome Powell said the central bank could scale back its pace of interest rate hikes as soon as this month. 
FIGHTING SURGING INFLATION
But the fight against red-hot inflation is far from over and Fed monetary policy will have to stay tight for some time to restore price stability, Mr Powell cautioned. 
Inflation and some pressures on markets are coming down a little, Mr Nash told CNA's Asia First. "So the Fed is seeing some things that they want, and they're worried about overtightening too quickly."
The Fed has been trying to tame inflation not seen since the 1980s, while avoiding tipping the US into a recession.
It has raised the benchmark lending rate by 0.75 percentage points four consecutive times and across six rate hikes this year, to rein in rising prices.
Policymakers have been looking to curb spending by making it more costly to borrow. The latest increase - on Nov 2 - took the benchmark lending rate to 3.75 to 4 per cent, the highest since January 2008. 
The terminal federal funds rate is likely to stay at between 5 to 5.5 per cent, which observers believe will be reached by the end of the first quarter next year.
The Fed will likely take a more balanced approach from the first quarter, said Mr Nash. "If we do say 50 basis points in December, maybe another 50 in January, and (then) we'll see some 25 basis point hikes after that."
But consecutively raising interest rates by 75 basis points "just puts some real planning challenges in front of operators, people who run companies", said Mr Nash. 
"So if they slow down that pace, and people know we're still going to get to that 5 or 5.5 per cent, it allows people to plan a little bit more thoughtfully and a little bit more intelligently."
Mr Arindam Sandilya, head of Emerging Asia Local Markets and FX Derivatives Strategy at JPMorgan, said the easing of the pace of rate hikes would allow the US to buy some time to see if inflation comes down the way it has projected. 
"There is a possibility that it doesn't, in which case the Fed has to go again in the second half and that's not a trivial probability either," he told CNA938's Asia First.
"So for that reason, I'm just trying to stay open-minded into 2023."
US RECESSION IN 2023?
On Wednesday, Mr Powell also said inflation remains "far too high", and that there was still a need to take interest rates to a "sufficiently restrictive" level.
He said the Fed would stay the course until the job is done, noting that history warns against loosening policy too early.
Some economists believe the US will likely enter a recession in the fourth quarter of 2023.
"I think what we'll need to debate over the next few months is the depth and timing of the recession," said Mr Arindam. 
"The time gap between when rate hikes stop and the recession starts, I think, is largely conditional on the quantum and pace of the rate hikes."
Heading into 2023, the baseline outlook still calls for US dollar strength, but of lower magnitude and a different composition than this year, JPMorgan said earlier.
The USD can fare well, even if there is a mild US recession, said Mr Arindam, highlighting that such events tend to spur flight to the buying of the dollar.
From an investment flow standpoint, "the rest of the world really doesn't look very appetising", he added. 
"So we just don't see the natural, organic capital pull out of the US into other parts of the world that will give US dollar weakness."