Can acai prevent heart disease? What you should know about this on-trend fruity treat
If you have bought into the hype surrounding acai, you may want to hear what experts and a local supplier have to say about the Brazilian fruit, as CNA Insider's Talking Point web original series separates fact from myth.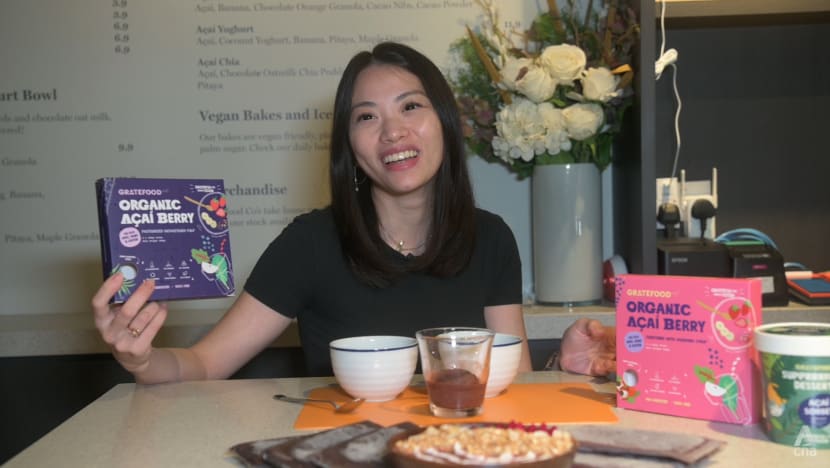 SINGAPORE: If you have ever made a New Year's resolution to eat more healthily, you may have googled "superfoods" and chanced upon acai.
The fruit from Brazil saw a popularity boom in the early 2000s in the United States and has made its way to Singapore, where images of acai bowls topped with strawberries, banana and granola are a draw for health-conscious customers.
Acai (pronounced ah-sah-ee) is widely touted as a superfood rich in antioxidants, fibre and fats that are good for the heart.
But does it mean your S$10 or S$15 acai bowl or smoothie can help to stave off heart disease and aid in weight loss, as some have claimed?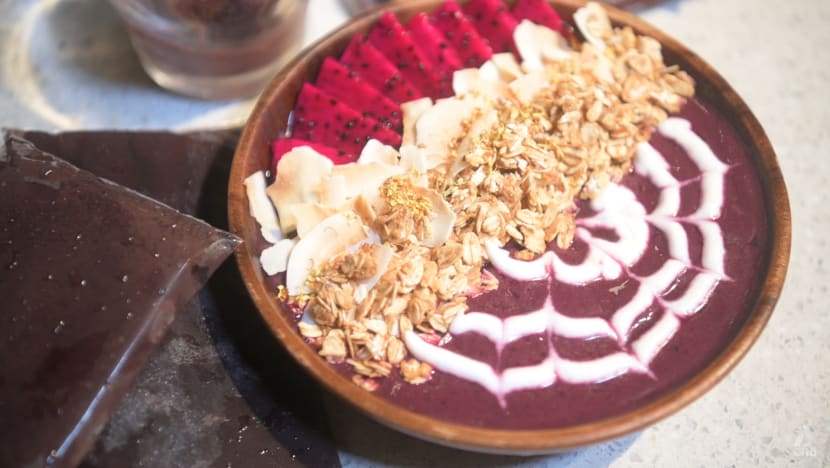 CNA Insider's Talking Point web original series unpacks what's in your acai bowl with the help of two researchers and a local supplier.
WHAT IS IT?
Acai is a palm that grows in the river systems of the Amazon, from Bolivia to Brazil.
There are two main varieties of the acai palm, whose scientific name is Euterpe oleracea, and its fruit — about the size of a large blueberry — contains a single seed. The ripe fruit is either deep purple or green.
IS IT SWEET?
This may surprise some people, but the answer is no.
Acai, in its original form, has an earthy beetroot taste tinged with a hint of dark chocolate, said Jacqueline Koay, the founder of Gratefood Company, which supplies organic acai berry and other plant-based foods for customers in Singapore.
In the Amazon delta, local communities eat the fruit very differently, chiefly with fish.
SO WHY IS AN ACAI SMOOTHIE SWEET?
Usually, the acai that people eat in cafes is sweetened. "For the cafes we see around town, they all have to sell the sweetened acai, otherwise it wouldn't be delicious because acai on its own isn't sweet," said Koay.
She first encountered acai around 2014 in Sao Paulo, Brazil, when she was a cabin crew member. Staff at the hotel where she was residing recommended acai after she had constipation from eating too much meat.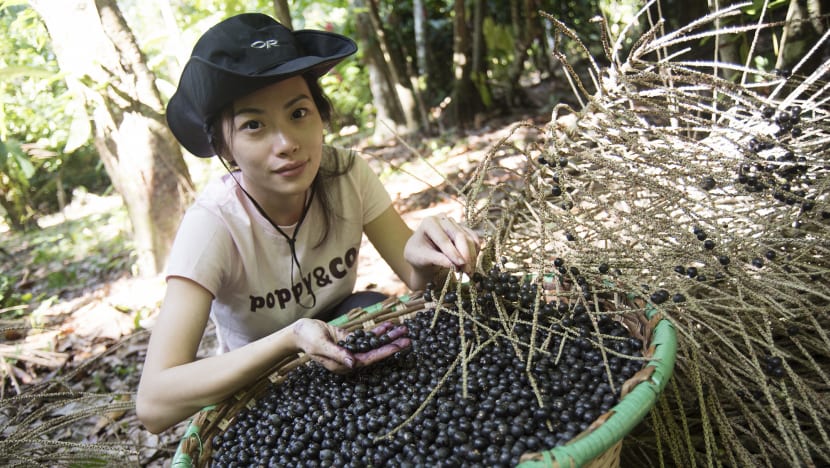 They said acai was "very high in antioxidants … very healthy, and the locals ate it all the time for breakfast and even for lunch", she recalled.
Gratefood also sells unsweetened acai, which is more popular with people who buy take-home packs of the pulp to make their own treats.
IS IT REALLY FULL OF ANTIOXIDANTS?
Purple acai berries contain substantial quantities of anthocyanins, which are blue-red pigments with antioxidant properties. Antioxidants help to neutralise free radicals, which are unstable molecules that can damage cells and trigger diseases like cancer.
Acai berries start to ferment, however, right after they are harvested. This means they are not readily transportable and must be processed where they are grown, said Emily Niemeyer, a professor of chemistry at Southwestern University in Texas.
They are soaked in water to soften the skin and pulp, which are separated from the seed and then frozen, said Koay. Even in many parts of Brazil, acai is consumed frozen, she added.
The antioxidant properties vary widely in the various forms of acai supplements, like capsules, frozen pulp, liquid and powder.
Niemeyer was involved in a study that looked at 20 of these supplements. It found that over half of the supplements contained little or no acai fruit or had concentrations of acai chemical components that were substantially lowered by water.
The kinds of antioxidants in acai can also be found in strawberries, blueberries and raspberries, she said.
"(As with) a lot of those deep-purple fruits and vegetables … when you see that purple colour in there, it's generally indicative (of) high levels of these anthocyanins."
WATCH: What's in your expensive acai bowl? Superfood or sugary junk food? (7:25)
HOW DID IT BECOME POPULAR, THEN?
Acai boomed in the US after celebrity doctor Nicholas Perricone listed it as a "superfood" in his 2003 book on looking younger and living longer, according to a 2011 report in The New Yorker.
He appeared on The Oprah Winfrey Show in the year following the book's publication and talked about the fruit's benefits.
IS ACAI A TRUE SUPERFOOD? IS THAT WHY IT'S EXPENSIVE?
"Superfood" is mostly a marketing term, and no one set of criteria defines it.
Koay, who advocates a "holistic approach" to diet, agreed that the portrayal of acai as a superfood is "marketing", and said it is not right for sellers to claim that it fights cancer or helps with weight loss.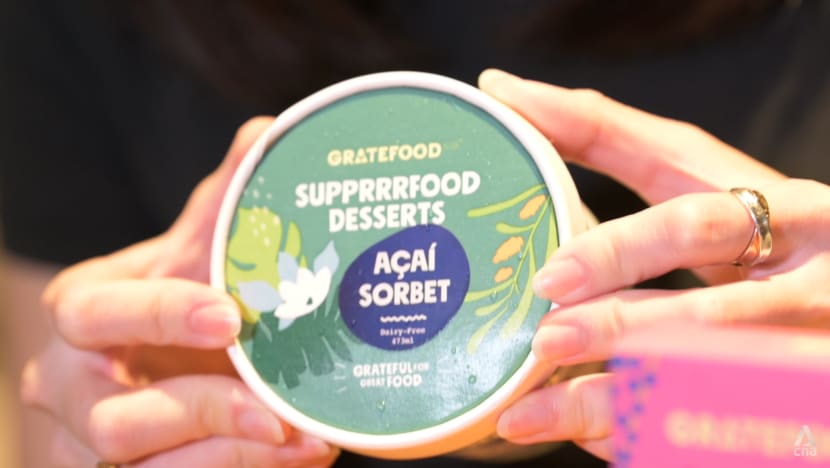 She said acai is "not very expensive", however, with prices of Gratefood's frozen pulp comparable to prices of blueberries or at a juice bar.
A 400-gramme box of Gratefood's pasteurised frozen acai pulp sells for upwards of S$12 (S$3 per 100g pack), while 125 grammes of fresh blueberries cost upwards of S$3.50 at NTUC FairPrice.
The fact that acai grows only in specific regions, and the processing costs, could be factors in its selling price.
It is also worth noting that the flesh makes up only a small part of the berry — the seed makes up about 80 per cent — said Hope Johnson, a senior lecturer at the Queensland University of Technology in Brisbane.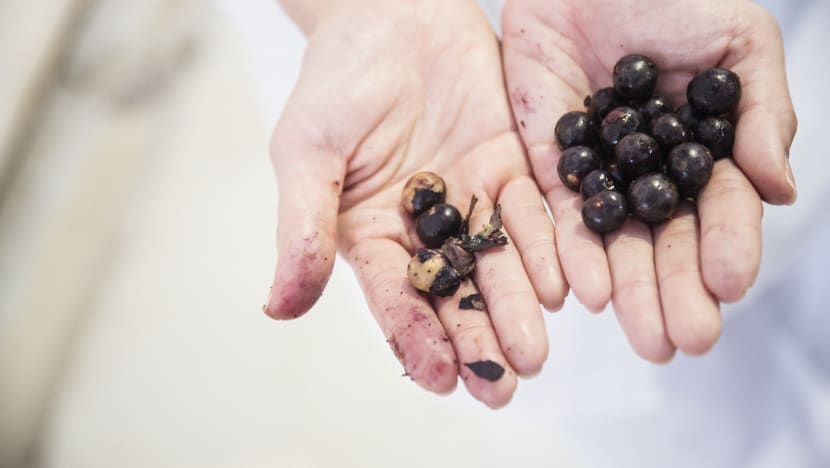 Then there are other factors. "If you're making big claims that it's sort of this mystical, healthy thing, then … there's also this premium that you can charge," said Johnson, who researches food and agricultural law, regulation and governance.
"In fact, if you're trying to convince people that you have a special product that has special benefits, then that price premium is part of that selling point."
According to the US' National Centre for Complementary and Integrative Health, there is "no definitive scientific evidence" to support the use of acai for "any health-related purpose".
Nor are there independent studies in peer-reviewed journals to substantiate claims that acai alone promotes rapid weight loss. But a preliminary study suggested that eating acai fruit pulp might reduce blood sugar and cholesterol levels in people who are overweight.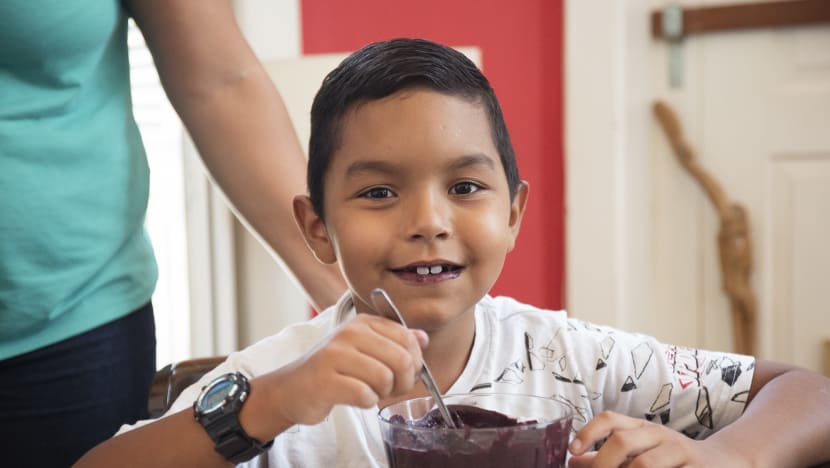 "No one food product is going to give you amazing health outcomes or the perfect body or rewind the clock (on ageing)," said Johnson.
Instead of eating so much of one food, people should consume wholegrains and vegetables of "different colours and varieties" and follow national dietary guidelines, she added.
Read more from CNA Insider's Talking Point web original series here: What's in your toothpaste? 5 things to know for your teeth's sake (and your children's)