Can China's forgotten rich oldies power the Chinese economy?
Top Chinese economist Fan Gang thinks China will soon see a new engine of economic growth — from a newly retired generation whose purchasing power will boost consumption levels. But not everyone is as upbeat.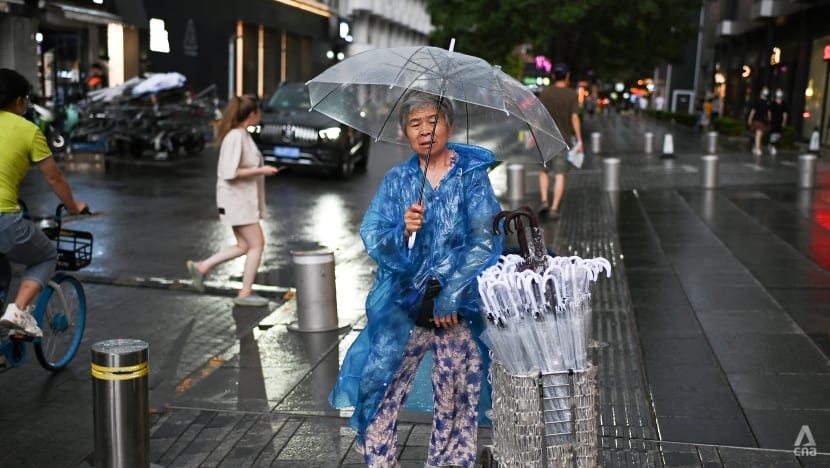 SINGAPORE: The image of young people splurging in shopping centres or online as the key driver of consumption in China may be outdated soon. The older generation will be more likely to open their wallets, according to analysts.
Top Chinese economist Fan Gang thinks a forgotten generation of rich oldies — the newly retired generation — could well power China's economy.
The country's average retirement age is about 54. In the public sector and state-owned enterprises, the retirement age is set at 60 for men and 55 for women. For female blue-collar workers, it is 50.
Unlike the previous generation, today's new retirees have the money to support a "higher level of consumption", says Fan, a Peking University economics professor who was re-appointed thrice to the influential Monetary Policy Committee of the People's Bank of China.
"They travel, they have quite a luxurious dinner, they have holidays," he notes. "Before, people saved a lot, but people didn't earn much, so they didn't save much for their retirement. When they retired, they spent very little."
Nowadays, it is younger Chinese who are becoming less willing to spend as they seek to rebel against the materialistic and hard-driven work culture of recent times by "lying flat", observes Centennial Asia Advisors chief executive officer Manu Bhaskaran.
Demographic changes will also shape China's consumer behaviours in the next 10 years, with Morgan Stanley analysts expecting a shift from a "young consumer focus" to a "family demand and retirement planning focus".
A Morgan Stanley report in January puts the population increase from last year to 2030 for the above-55 age group at 123.9 million, which is about the population of Japan.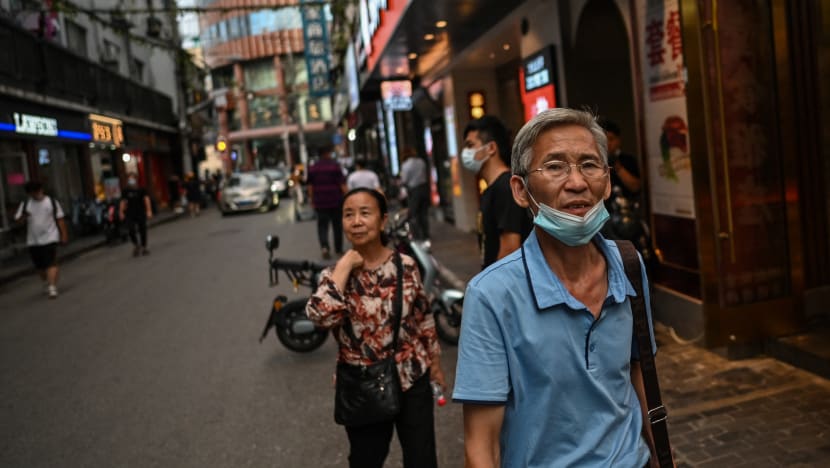 In contrast, the population of the 20-to-34 age group is expected to decline by 63.5 million, which is almost the population of the United Kingdom.
The Chinese government estimates that 400 million people will be aged 60 and over by 2033.
A SIGNIFICANT REORIENTATION
Retirees are making up an increasing share of China's consumption market at a time when domestic demand is taking centre stage in Beijing's economic strategy.
China's 14th Five Year Plan (2021 to 2025) seeks to reorient its export-driven economy towards domestic consumption amid rising trade tensions with the United States.
The country's private consumption market will double to US$12.7 trillion (S$17.2 trillion) by 2030, matching the size of the current US market, calculate Morgan Stanley analysts.
They also expect China's private consumption growth to be sustained at 7.9 per cent annually over the decade — one of the highest levels in the world — as its household disposable income per capita doubles from US$6,000 to US$12,000.
Consumption by those aged 60 and over is expected to grow by about 150 per cent during this period, twice as fast as overall consumption growth in the country, according to a McKinsey and Company article last month.
Not everyone, however, is as upbeat as Fan about the purchasing power of retirees driving China's economic growth. IHS Markit's Asia-Pacific chief economist, Rajiv Biswas, points out that the growing number of retirees means rising healthcare and social security costs.
WATCH: Has China's economy run out of steam? (23:25)
"There'll be a greater need for Chinese households to ramp up their personal savings in order to make provision for their own healthcare and retirement spending, which may dampen consumption expenditure by seniors," he says.
"The impact of ageing demographics will contribute to some moderation in China's long-term potential GDP growth rate over the next three decades."
While around 25 million seniors in China have relatively higher incomes that will drive consumption growth, more than 48 million seniors may struggle to make ends meet in 2030, highlighted the McKinsey article.
CAN SPENDING REALLY DRIVE ECONOMIC GROWTH?
As a share of China's GDP, total consumption spending grew from 49 per cent in 2010 to 57.8 per cent in 2019, before the COVID-19 pandemic lowered the figure to 54.3 per cent of GDP last year.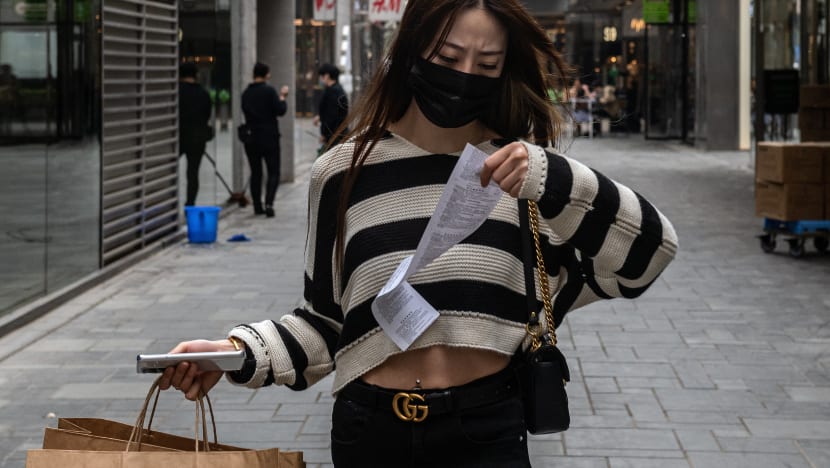 Yet, Capital Economics senior China economist Julian Evans-Pritchard remains sceptical about consumer spending's ability to drive economic growth in the country.
"China's leadership has been paying lip service to the idea of rebalancing towards consumption for over a decade now. But in practice, it doesn't appear to be a top priority," he says.
Beijing's economic policies remain tilted towards investment rather than consumption, he argues, citing a People's Bank of China working paper published in March, which states that "consumption is never a source of growth".
He agrees that higher consumption alone cannot be a source of long-term growth. Instead, he says the way to sustain long-term growth is for China to boost the productive capacity of its economy.
China does face a productivity problem. In 2012, six yuan of new credit generated one yuan of growth. Last year, it took almost ten yuan of new credit.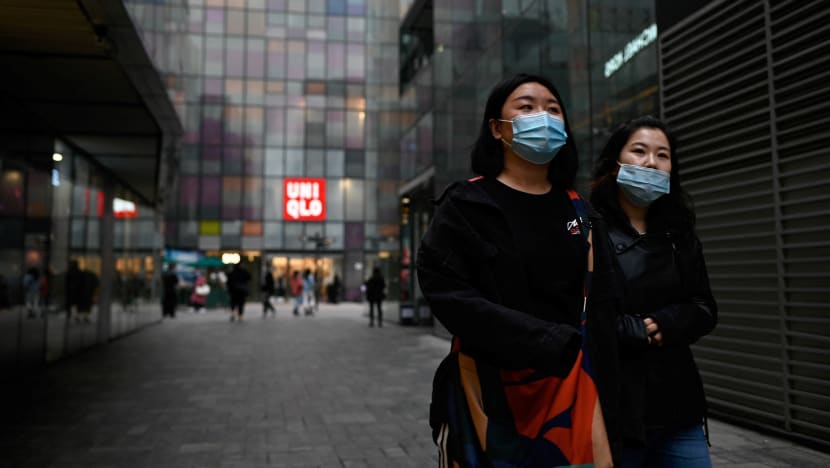 Economic data suggest the Chinese economy is losing steam. China's annual GDP growth has dropped from 14 per cent in 2007 to the mid-single digits today.
While the World Bank expects China's economy to grow by 8.5 per cent this year, it expects the rate to moderate to 5.4 per cent next year.
But analysts say the slowing Chinese economy is not a worry. "It's simply normalising, returning to a more normal growth trajectory," says Bhaskaran, adding that China can expect a healthy growth rate of around 5.5 to 6 per cent annually.
Similarly, Biswas expects the pace of China's GDP growth next year to remain firm, albeit moderating to around 5.8 per cent year on year.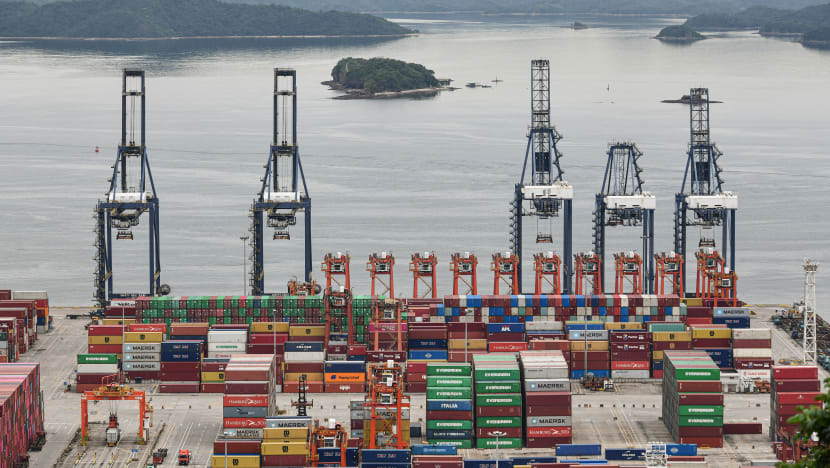 Fan, who is affiliated to the state-linked Chinese Academy of Social Sciences, thinks it is good news for China as long as consumption levels are going up rather than down.
And if the ratio of consumption to the GDP remains the same, he says: "That isn't sluggish. That's maybe normality for the moment."
Watch the full exclusive interview with Professor Fan Gang here. CNA's In Conversation airs on Wednesdays at 9pm.