For China, why the stork may be the limit instead of the sky
The country's economic energy, powered by youth since the 1980s, is on the line as birth rates fall to record lows and its population is about to age the fastest in the world. The programme Insight explores whether the one-child family is as good as it gets for China.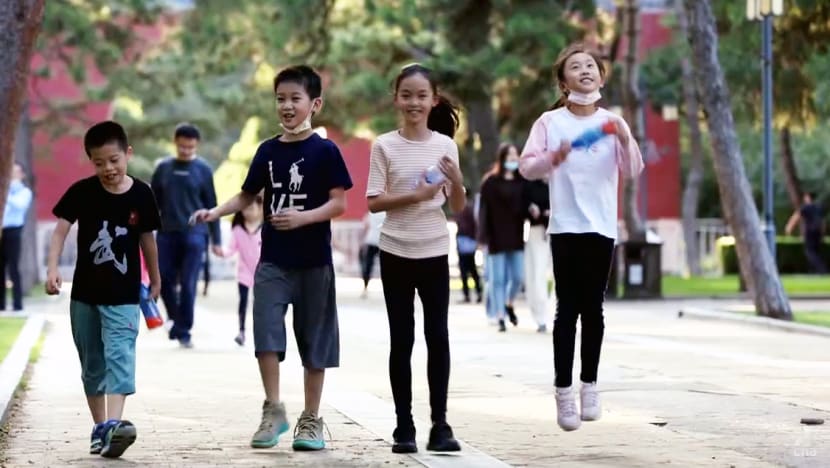 BEIJING: Zhang Rui and her husband, Qiang Zihe, are an anomaly among their friends in Beijing. The couple, in their late 30s, have two children and want to have a third.
"We like children. We rather enjoy raising (them) and watching them grow," said Zhang, 38. "Having siblings will give them more companionship. I feel they can support and look after each other."
But her friends find it "unbelievable" that she has two children, let alone three.
After all, Zhang and her peers were brought up to value the one-child family as the perfect model, thanks to the country's strictures against having more children, which began in the late 1970s.
Things have changed since 2016, when China adopted a two-child limit because the decline in birth rates was too steep, and its population was ageing. Then in May, it began encouraging couples to have three or more children.
The question remains, however, about whether it may be too late — and the programme Insight examines the consequences of China's falling fertility rate and what it might take to change, if at all, the mindset of the Chinese.
FROM SUCCESS TO ALARM
The one-child policy was a bid to reduce the country's explosive population growth and facilitate its economic development. Those who flouted the law were often subject to stern punishments, even forced abortions.
It proved too successful. In 1980, China's total fertility rate, which indicates the average number of births a woman would have in her lifetime, was 2.61. By 1995, it was 1.66, compared to the population replacement rate of 2.1.
WATCH: Too late for China? Young couples can't be convinced to have babies (5:16)
Last year, the rate was 1.3, which analysts say was greeted with alarm by the Chinese government.
The 8.52 births per 1,000 people last year, recorded in the Statistical Yearbook released in the past week, were the lowest since Communist China was founded in 1949.
"This … is a big (alarm) bell for the government to wake up and face the reality that young people aren't going to have babies or get married when you … relax the restrictions," said Jean Yeung, the founding director of the National University of Singapore's Centre for Family and Population Research.
If the trend persists, the ramifications of China's ageing population for its economy and maybe its standing as a global superpower could play out in the coming years.
"The speed at which (the birth rate declined over the decades) isn't the same as the speed at which people age," said Chen Wei, a professor at the Renmin University of China's Centre for Population and Development Studies.
"So China may experience the world's fastest process of having an ageing population from now to the next 20 years."
Its working age population has already declined, in absolute numbers and in proportionate terms, noted Lee Kuan Yew School of Public Policy associate professor in practice Terence Ho.
"This is definitely going to constrain future growth and economic development, and in China's case, perhaps even its international influence over time," he said.
WATCH: The full episode — China's falling birth rate: Can it sustain the rise to superpower? (45:56)
Experts have warned that China could go the way of Japan, where economic growth slowed following the end of its baby boom.
India, with a latest total fertility rate of 2.0 and an estimated population of 1.38 billion, is also expected to overtake China (1.41 billion) as the world's most populous nation sometime this decade.
WHAT'S HOLDING FAMILIES BACK
One reason Beijing's policy shift has yet to change the attitudes of young Chinese couples seems to be the costs of raising a child.
Take, for example, Lin Yunzi and Guo Yu, who have a seven-year-old son. They considered having another child but decided against it "mainly because it's a lot of financial pressure".
"If I were to have a second child, my wages would have to at least double or triple," said Guo.
An average worker's annual salary in China's first-tier cities like Beijing, Shanghai and Guangzhou is about 240,000 yuan (S$51,500), and the spending adds up for a parent.
Lin recalled paying more than 10,000 yuan in tuition fees each month when her child was attending kindergarten. There were also extra-curricular activities like swimming and basketball classes, which the parents paid for because they wanted "more outdoor activities" for him.
The costs go beyond the financial. Lin had to quit her job last year to be a full-time mother, as there was no one to take care of her son.
"It's hard to please everyone," she said. "I previously had a chat with my boss, and there was very little room for further advancement. I could manage the basic tasks but couldn't go on business trips or work overtime."
In the past, China was poorer, yet married couples had more children. Their finances, noted Yeung, is not the only thing to have changed. "As socio-economic development advances, people's desires change," she said.
Instead of focusing on the number of children, the focus is on the quality of children. So young couples rather have fewer children but put a lot of resources on them."
Women's roles in society have also changed from the time when they had to get married because they lacked economic independence.
"The only way to move their social status up was by getting married and having a child," said Yeung. "Chinese women now have a lot of economic independence. In fact, some are making more money than … males."
It is for these reasons that Michael Li and Tina Wang, a married couple in their 30s, decided not to have children at all.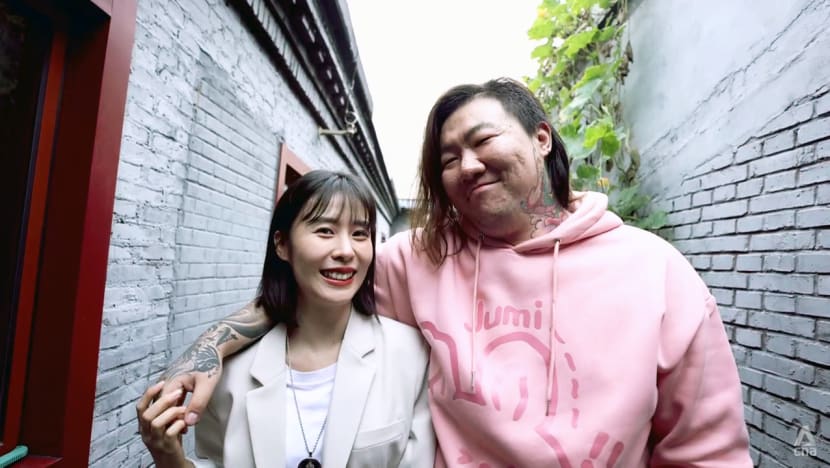 "I can't stand the thought that if I have kids, I'd do nothing but be a full-time mother," said Wang, who teaches children at a drama school. "From a psychological perspective, it's not satisfying."
"We're at a stage where we're developing our careers. If we have kids, it'd compromise our career progress," added Li, an actor.
Besides, said Wang, they enjoy their time spent together. And couples like them who have double income, no kids — known as DINKs — are no longer rare in China.
A "large proportion" of young people are also cohabiting, said Yeung. "That might satisfy the sexual requirement, and … there's no reason to get married or have babies."
TECHNOLOGY, INCENTIVES AND MINDSETS
It is a different generation from the large, young population and cheap labour who fuelled China's economic boom since the 1980s. And with the socio-economic changes among the young today, China has been preparing to use technology to solve some of its labour shortages, noted Yeung.
Robots, for example, can operate round the clock and are replacing manpower in places like Guangdong, cited Chen. "There used to be a shortage of manpower, but we might even have an excess if this continues," he said.
"The country's investment in smart technology and artificial intelligence is huge."
Besides this, the government is placing a "heavy emphasis on supporting measures" for parents, including maternity leave and subsidies for childbirth and school fees, he added.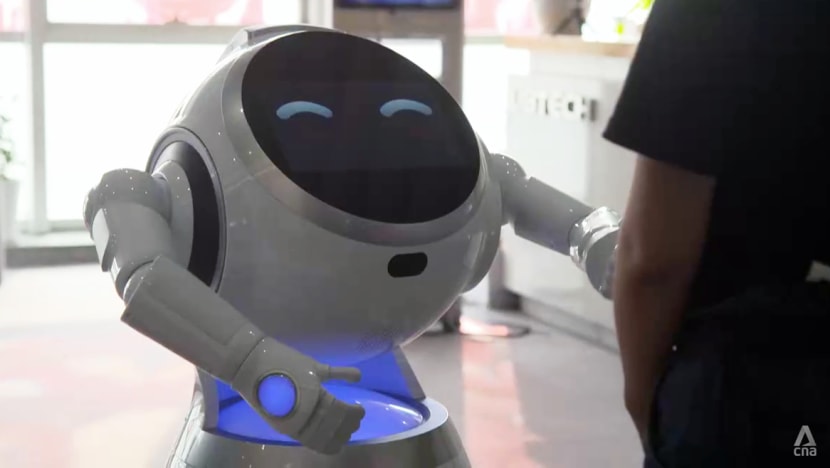 China also recently banned for-profit tutoring in core school subjects to ease the financial pressure on families with children.
But after it took a generation to overturn the mindset that having more children was better, will it take another generation to change attitudes back to this?
"Nothing can move my position. My own thoughts are unrelated to the country's policies," said Wang. "I think it's a very lovely and sweet thing to live and grow old with just my partner."
Watch this episode of Insight here. The programme airs on Thursdays at 9pm.