The cost of Laos' quest to be Southeast Asia's 'battery', and the World Heritage town at risk
Laos, which bet big on hydropower to draw foreign investment, supplies electricity to several countries but is swimming in a sea of debt. A dam near its ancient capital has become another cause for worry, the programme Insight finds out.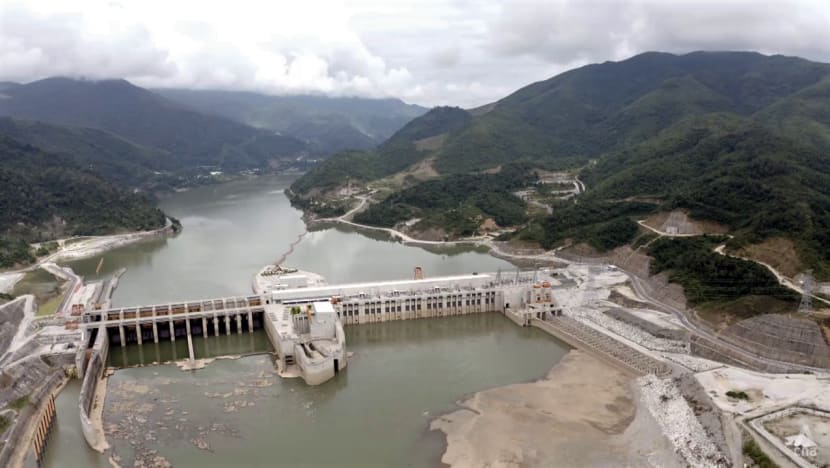 VIENTIANE: With electricity exports to Thailand, Vietnam, Cambodia, Myanmar, Malaysia and even Singapore, Laos has arguably realised its ambition to be the battery of Southeast Asia.
The bulk of these exports are from hydropower. Nearly 80 dams dot the landlocked country, and more along the Mekong River are in the pipeline, including one that lies 25 kilometres from the Unesco World Heritage town of Luang Prabang.
Slated to be completed in 2027, the Luang Prabang dam will have an installed capacity of 1,460 megawatts — more powerful than Laos' other dams — with much of the energy to be sold to Thailand.
The main site of the dam has been cleared, and the project has brought more business to local boatmen such as Thid Pheu, who ferries workers to and from a village near the construction site.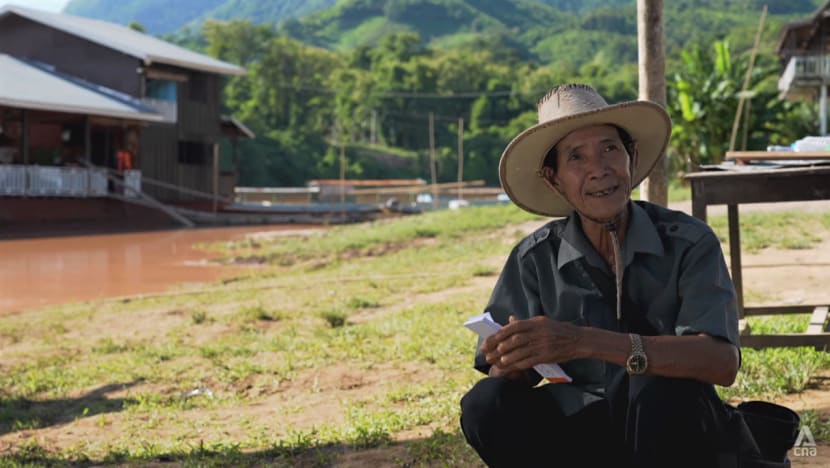 "We make more money when the construction needs more workers, because we charge 20,000 kip (S$1.63) per person," Thid said, adding that six boats, out of 64 in total, provide this service each day.
"It's beneficial for people who live in the countryside with little money. If they own a boat, they can earn money from transporting people back and forth."
The risks involved with the project, however, have become a cause of worry about how it could affect safety, heritage, the environment and other segments of the community.
Laos' dams will help Southeast Asia meet its growing energy demand without adding to its carbon emissions; indeed, hydropower accounts for the largest share of global renewable energy capacity, helping countries reduce their reliance on planet-warming fossil fuels.
But at what cost, the programme Insight finds out.
"There's a lot of concern over the Luang Prabang dam — that it'll impact people's livelihoods and even the World Heritage values of the town," said University of Sydney emeritus professor of human geography Philip Hirsch.
It will sit between Pak Beng, another dam being planned upstream, and the downstream Xayaburi dam. It is being developed by PetroVietnam Power and CK Power, a subsidiary of Thai construction firm CH Karnchang.
"By creating a reservoir that's about 60 to 70 km long, and whose tail-end will be at the point where the next dam upstream is going to be built … you've changed the river from a flowing entity to a series of steppe lakes," said Hirsch.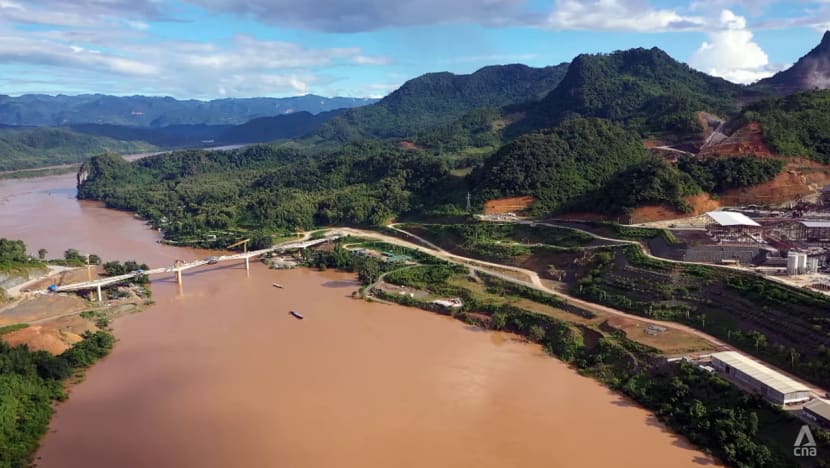 The construction of Luang Prabang dam will result in the relocation of 26 villages comprising almost 10,000 people.
Such areas where dams are located do not have good infrastructure, said Chanthaboun Soukaloun, managing director of state-owned power company Electricite du Laos.
"Sometimes there's no healthcare, no hospitals. Sometimes the road access to the village (is) only in the dry season," he said. "When we have the resettlement plan, it'll help (people) improve their livelihood instead of … (making) them poorer."
Hirsch, however, said his research "in communities affected by dams" has shown otherwise.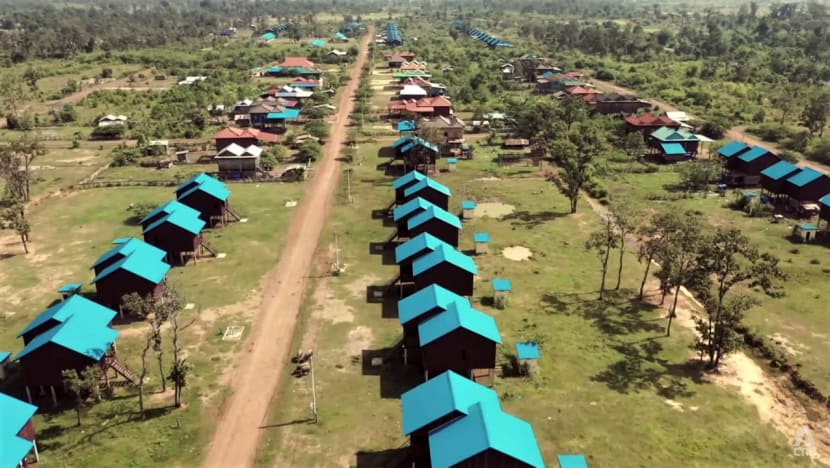 "I've never found a community that's been displaced by a dam that's been able to re-establish its livelihood, its way of life, its incomes to a level which they had before the dam was built," he said.
Thousands of people previously displaced by two other dams in the province were resettled in government-built villages elsewhere. And resettlement brings certain benefits, he acknowledged.
But you can't live on schools and roads and health centres. You need something to produce your income."
Luang Prabang, the country's ancient capital, is also sited in a zone with fault lines and the potential for earthquakes, he said. This gives rise to concerns about dam safety and the safety of people living nearby.
Laos has experienced dam collapses in the past. In 2018, an auxiliary dam of the Xe Pian-Xe Namnoy hydropower project collapsed owing to construction flaws, which killed 49 people, left 22 missing and displaced at least 7,000 others.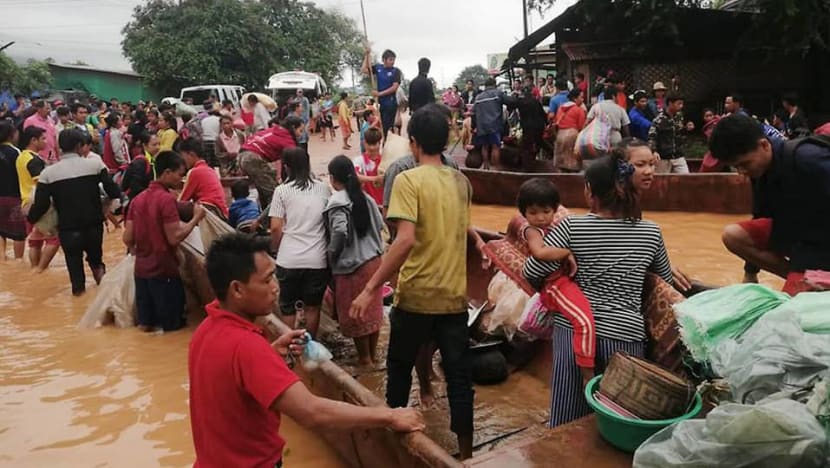 Not many people know that two other dams in Laos collapsed before this incident, said Hirsch. To his knowledge, they did not lead to loss of life.
FAR-REACHING ECOLOGICAL EFFECTS
Without proper data, monitoring and stakeholder engagement, hydropower projects can disrupt both communities and ecosystems. This is already apparent along the Mekong, Southeast Asia's longest river, which supports the livelihood of over 50 million people.
The 1,285-megawatt Xayaburi dam has led to a lack of irrigation water in Thailand's Nong Khai province, 400 km downstream. Farmers must extend their pipes to pump water from the river when its level falls, said villager Vinai Phrompaksa, 60.
And when water is released, it is usually very rapid. Vinai said he "lost everything" last year when his rice field was flooded.
His chilli and eggplant crops were also destroyed, as was his tobacco farm. Farmers like him practise crop rotation, which includes growing tobacco after harvesting rice, he said. He lost 40,000 baht (S$1,490) to 50,000 baht in total.
In an unstable situation, people will quit farming if floods happen too often, he added.
Damming the Mekong River also puts the fertility of agricultural lands at risk. The dams collect sediment and prevent this "natural fertiliser" from reaching the Mekong Delta, cited Hirsch.
If the plans to develop hydropower on the Mekong go ahead, it is predicted that more than 90 per cent of the sediment would no longer reach the delta by around 2040, he said.
"We're looking at a river that normally would carry 160 million tonnes of sediment down the Mekong delta."
This would affect both Thailand and Vietnam, two of the world's biggest rice exporters, noted the Mekong River Commission Secretariat's chief executive officer, Anoulak Kittikhoun.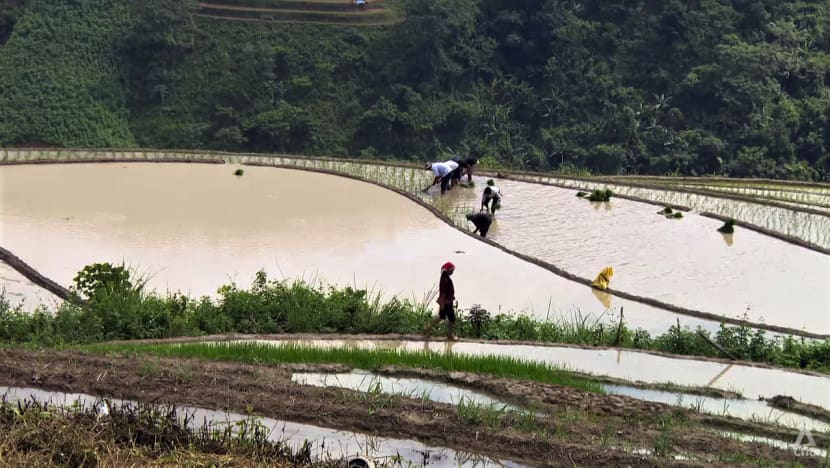 The ecological effects are far-reaching indeed, as the Mekong River flows through six countries, stretching as far as 4,900 km from its source in the Tibetan Plateau in China.
In 2011, when preparatory construction on Xayaburi dam started, protestors gathered outside the Lao embassy in Bangkok calling for a halt to the project. The dam would damage the Mekong ecosystem in north-western Thailand, they said.
Villagers also filed a lawsuit against Thai government agencies including the Electricity Generating Authority of Thailand, which was to buy the bulk of electricity generated by the dam.
But they lost, and Laos' largest existing dam was completed in 2019, funded by six Thai banks and built by a Thai company.
Ormbun Thipsuna, a representative from the Northeast Community Network in Seven Provinces of Mekong River Basin, recalled a day in July 2019 when the dam was undergoing tests and the river "suddenly dropped four metres in one night".
Villagers were not given any warning, and many of the fish farms saw their fish die, she said.
Dams "tend to stop and start", said Hirsch. They generate electricity during peak demand, then hold back water at night, when people are not using as much power.
This means people living downstream experience "much greater fluctuation (in water levels) on a daily basis or even hourly basis" than they would naturally.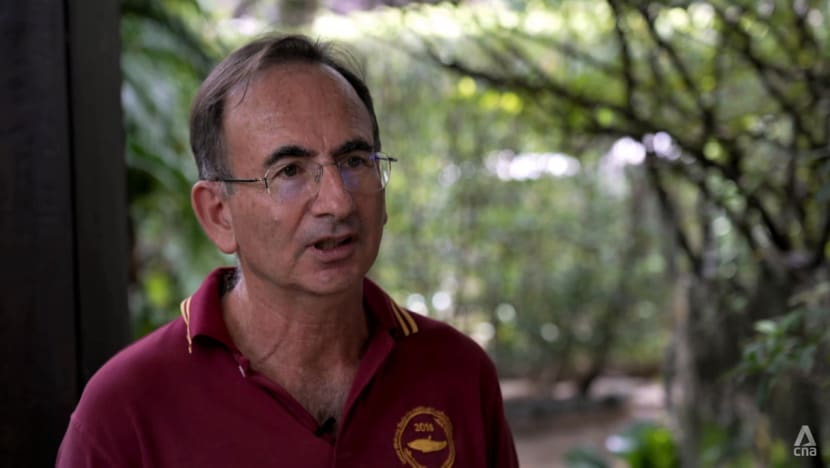 Nong Khai fisherman Boonrueng Bootseethat, 67, said: "The river has changed, and the fish are disappearing."
Upstream fishermen have been affected too. In the Laotian village of Chom Ngua, 27-year-old Hieng Xayaxavanh has fished for 14 years and used to catch 10 kilogrammes of fish a day but can barely catch 1 kg now.
"We used to catch big fishes such as giant catfish and shark catfish. But now we can't catch them because they can't swim past the (Xayaburi) dam," he said.
Fisherman and farmer Sengathid Dalaphone added: "It's difficult for the fish to swim up and lay eggs."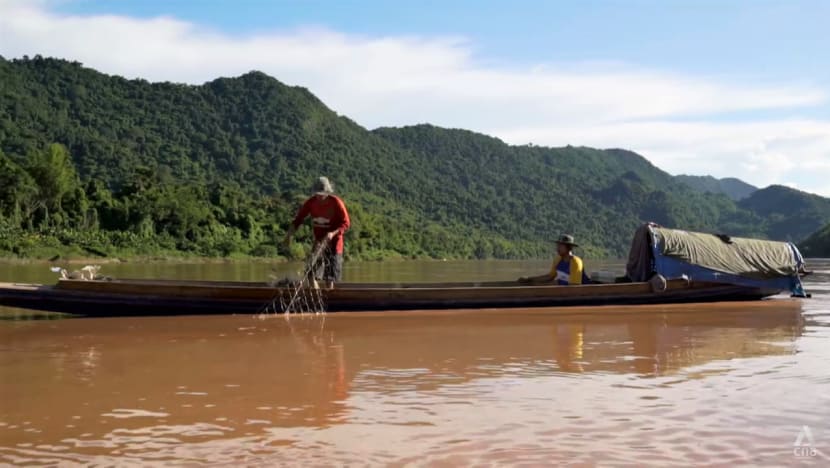 Most of the Mekong River's fishes are migratory, but with a dam structure in the river, the fish are "no longer able to complete their life cycle", said Hirsch.
By 2040, if "numerous dams" are built on the river and its tributaries as planned, the Mekong basin's fisheries will see a 40 to 80 per cent decline, added Gary Lee, the Southeast Asia programme director of non-governmental group International Rivers, citing a study by the Mekong River Commission, an intergovernmental organisation.
INVESTORS BENEFITING MORE THAN CITIZENS?
Why did Laos decide to develop hydropower in the first place? To attract foreign direct investment and open the Lao market to the outside world, said its minister of energy and mines, Daovong Phonekeo.
More than two thirds of its current hydropower capacity in operation is exported, and he said the power sector's contribution to Laos' gross domestic product (GDP) is approaching 15 per cent.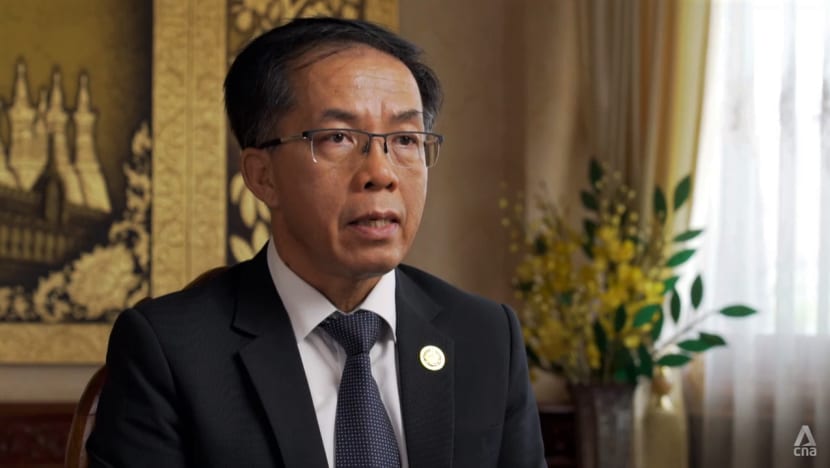 "We have to use our natural resources to bring more prosperity," he said, adding that hydropower development has also "helped directly" to increase the electrification rate from about 30 per cent before 2000 to about 95 per cent of households.
The country's National Assembly has approved a strategy of deriving 75 per cent of electricity from hydropower and 14 per cent from coal by 2025, with the remainder coming from sources like solar and biomass, he said.
On why coal, the dirtiest fossil fuel, has crept into the energy mix — only since 2015 — he said: "We don't have any oil, any gas, but we have quite a large amount of coal.
"It'll help to stabilise the (electricity) supply."
During the dry season, when Laos experiences an energy deficit, it buys back what it has exported to Thailand. But this is at about twice the initial sale price, which does not make economic sense, said Lee.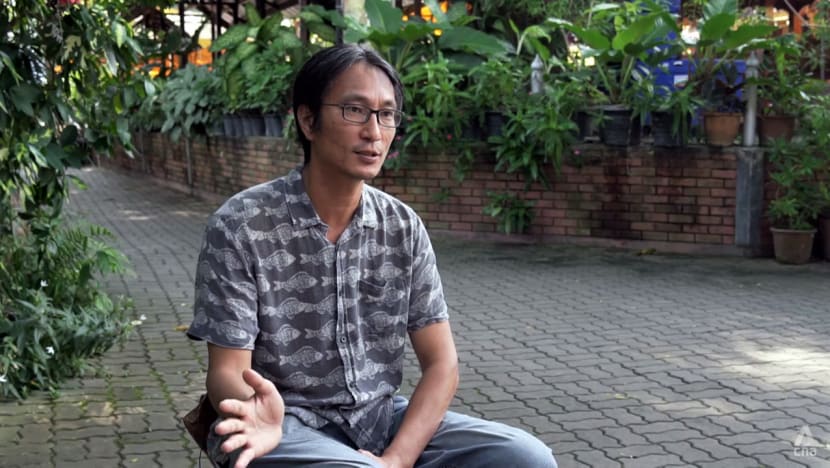 "Laos should reconsider its strategy and its reliance on large-scale hydropower development as a means of revenue generation," he urged.
The country's hydropower push carries another cost: Large-scale hydropower projects require borrowing, and the "rapid development" of dams has been a "significant factor in the growing levels of debt in Laos", he said.
Laos' public debt levels have "increased considerably" since 2019, reaching US$14.5 billion (S$20.5 billion) last year and endangering its macroeconomic stability, the World Bank stated in April.
Public and publicly guaranteed debt increased to 88 per cent of GDP, with the energy sector accounting for over 30 per cent of the debt stock, "while the share of commercial debt has increased, adding pressure to liquidity management".
WATCH: Will the cost of Laos' hydropower plans drown its ambitions? (46:08)
In 2020, Laos also sold its electricity transmission grid to a Chinese state-owned enterprise for US$600 million in an apparent debt-for-equity swap.
It is clear to Hirsch that dam-building has not been a real economic solution for Laos.
"Much of the money that's being made from dams is actually being made by the investors. It's not really going to improve the well-being of the Lao people," he said.
"Laos needs to take a break and to ask what's actually beneficial for the majority of the Lao population, not just for the facts and figures of how much foreign investment (it's) able to attract."
Chanthaboun acknowledged the energy sector's debt and said Electricite du Laos has "invested a lot" in power transmission and substations to give Lao citizens — spread over a "quite large" land area — access to electricity.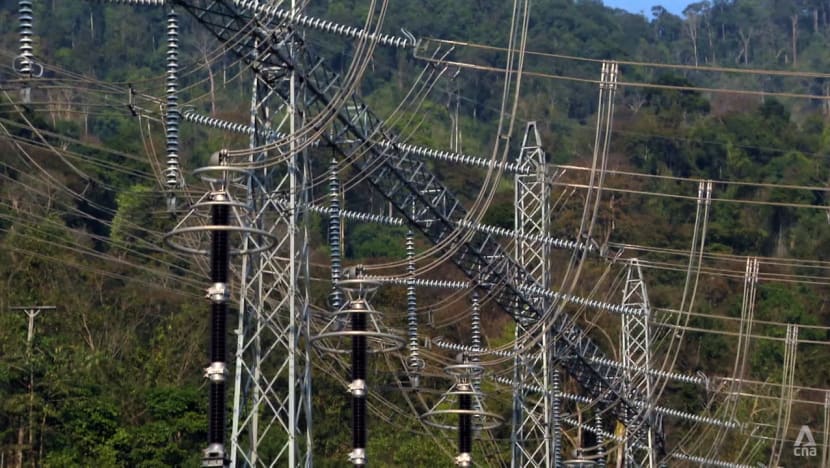 The government has asked it to address the issue, said the managing director. "We have to be more efficient, and our additional investment in future has to be carefully reviewed to ensure that (it can) service the debt by itself."
The company is also looking at other forms of clean energy.
He said its current solar capacity is about 80 megawatts, while Laos also has "quite large" wind power potential, especially near the Vietnamese border. He cited a 600-megawatt wind farm being developed, which will supply power to Vietnam.
Watch this episode of Insight here. The programme airs on Thursdays at 9pm.