Home recovery concerns: Household spread of COVID-19 makes up 'less than 10%' of cases: MOH official
Households with infected persons can share toilets, and they should take extra care when eating, experts said on Talking Point.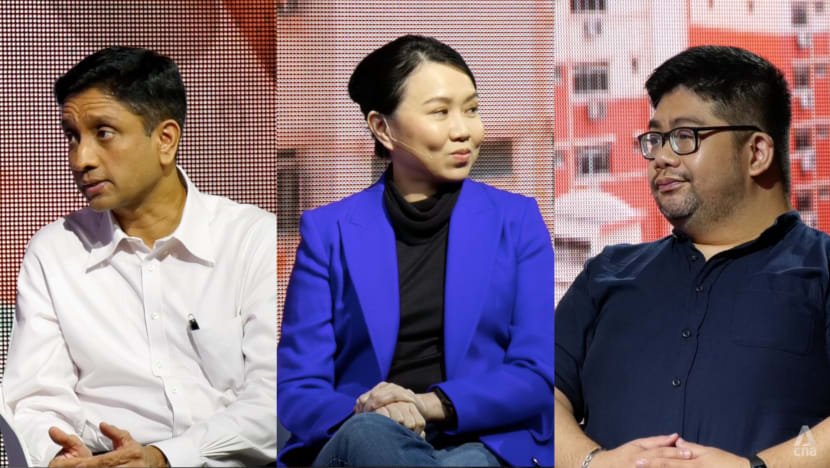 SINGAPORE: Even without having a room with an attached bathroom, those recovering from COVID-19 at home can mitigate the risk of infecting other household members, a doctor and a Ministry of Health (MOH) official have assured.
Most home recovery patients do not have an en suite bathroom, and this has caused worry and frustration for families in Singapore as thousands of new COVID-19 cases are diagnosed each day.
Since Sunday, home recovery has been the default for more people with COVID-19 – except for groups such as children below a year old and vaccinated people aged 80 and older. As of Oct 14, 16,723 people were on home recovery, making up nearly 78 per cent of COVID-19 community cases.
Household transmissions make up "less than 10 per cent" of cases, with the remainder from settings such as eateries, said Mr Dinesh Vasu Dash, MOH's group director of crisis strategy and operations. 
It is important to take precautions, he added.
Family members can share a toilet with an infected person if they wipe it down after use, ventilate it for 30 minutes between users, and cover the toilet seat before flushing, said Dr Rachel Teoh, co-founder of telemedicine provider MaNaDr.
"Studies have shown that most of the transmission happened during mask-down activities. It's not really when they talk to each other or the usage of the toilet," she said. "So long as the COVID-positive patient (remains) in the room when they have their meal, I think it's fine."
From her experience, only a quarter of home recovery patients have en suite bathrooms, she said.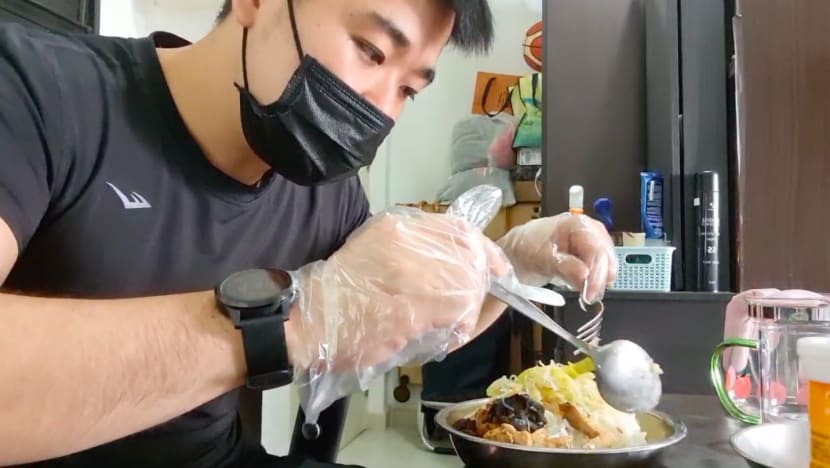 Dr Teoh and Mr Dinesh were speaking on the programme Talking Point which aired on Thursday (Oct 14) night. Hosted by Steven Chia, the forum on home recovery also featured Mr Adrian Tan, co-founder of community assistance platform SG Assist.
WORRY OVER "UNSUITABLE" HOMES
The trio answered questions and issues raised by viewers. Some members of the public spoke about being bounced from agency to agency in their search for answers.
Others wanted to know why people with unsuitable homes were nonetheless placed on home recovery.
Despite assurances by Mr Dinesh and Dr Teoh, Mr Tan of SG Assist said questions would still linger on the ground. Some patients will wonder how exactly to wipe down a toilet, while others have elderly household members who are unable to clean the toilets after use, he noted.
Although the vast majority of fully vaccinated people will not become critically ill even if they contract the virus, most people simply do not want the guilt of spreading COVID-19 to their household members, said Mr Tan.
SG Assist has an app that matches volunteers with people in need, and also runs a call centre.
For people who cannot isolate themselves at home or who may have vulnerable household members, there are community isolation facilities, noted Mr Dinesh.
He said this option would suit COVID-19 patients like Mr Nico Sim, who asked why he was put on home recovery despite being "unsuitable". Mr Sim shares a one-room flat with one bathroom with his 64-year-old mother.
Going forward, the MOH will also manage COVID-19 cases by looking at household entities now that simplified protocols are in place, said Mr Dinesh.
Once an infected person indicates who exactly is in his or her household, "we'll look at it as an entire family unit – no longer as whether you're quarantined or you're a COVID-positive patient", said Mr Dinesh.
This means telemedicine will not only be available for COVID-positive patients, but for other household members who are exhibiting any illnesses, he said. The same goes for community services.
He was responding to young mother Tng Pei Wei, who asked why her household of six – all of whom caught COVID-19 – were managed as six different cases instead of a group with a single address.
Ms Tng said she received about five calls for each member of the household, or 30 in total. "It causes a lot of stress and anxiety on top of caring for young kids who are sick and having COVID-19 myself. And we have no time to rest because of the duplication of work," she said.
WATCH: Talking Point: COVID-19: How To Recover At Home? (22:18)
Home recovery is now the default for most of us who are infected with COVID-19. Experts answer your questions on home recovery and what's being done to help you manage your recovery safely, at home.
SHOULD DOCTORS BREAK THE NEWS?
The panellists differed on the best way to tell people they've tested positive. Currently, those who receive a positive result on the HealthHub system will receive an isolation order via SMS.
Dr Teoh felt doctors should be the ones breaking the "bad news" to patients.
"That would be the last call they need to make because of the reassurance from the doctors," she said. "I think that will actually solve a lot of phone call issues."
With the spike in cases last month, many members of the public were unable to contact the MOH for advice, and the Singapore Armed Forces was roped in to help.
Mr Dinesh said home recovery patients do receive a call from a home recovery buddy. According to the Government's covid.gov.sg portal, they currently do not get a proactive call from a doctor; they would only contact one if they experience medical issues while isolating.
"We follow up with the call as quickly as we can, and that has been one of the new protocols that we have put in place," he said. "Within 24 hours, you should be hearing from an MOH officer and or a telemedicine provider."
After ramping up call-centre capacity, MOH is now able to answer "over 90 per cent" of incoming calls. Moving forward, the number of people who are unable to get through will be "very, very small", said Mr Dinesh.
Watch this episode of Talking Point here. The programme airs on Channel 5 on Thursdays at 9.30pm.