An innocent man was jailed for murder. It took 30 years to find the real serial killer
Between 1986 and 1991, 10 women were murdered in a rural area south of Seoul. With public pressure to find the killer, the police arrested a young welder who then spent two decades in jail — even after the real killer struck again.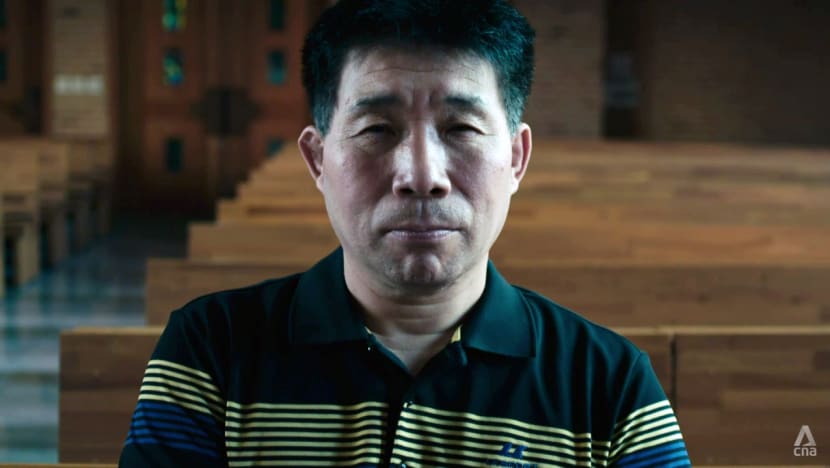 HWASEONG, SOUTH KOREA: There is a story behind why Yoon Sung-Yeo hangs two clocks in his home. A tale spanning 30 years, in fact, about the staggering miscarriage of justice against one man.
Time stopped when he was arrested and thrown into prison in 1989 for a murder he did not commit. He was then 22.
"If you are found with a clock in prison, you would be punished," he said. "For 20 years, I didn't see a clock. That's why now, I have two clocks."
Hwaseong, a rural area just south of Seoul, had been rocked by a string of murders from 1986. The victims, all women, ranged from their teens to 70s. All were sexually assaulted and strangled with their own clothing – garments such as stockings and underwear – in what came to be known as the killer's signature.
Then in September 1988, teenager Park Sang-hee was murdered. Unlike the previous cases where the victims were killed outdoors, the 14-year-old student was found in her bed, sexually assaulted and strangled with her own clothes.
The killer had become more brazen, entering a victim's home for the first time. The case, which sent shockwaves through the country, was the eighth in two years.
Under pressure to make headway in investigations, the police had nothing conclusive to link Yoon to the crime.
Yet, after a three-day interrogation where he was deprived of sleep and assaulted, Yoon confessed. When he was sentenced to life imprisonment, no one believed he was innocent, he recalled. A shadow continued to hang over him even after he was released on parole in 2009.  
It was only a full decade later, in 2019, that an incredible breakthrough led to him walking out of court a truly free man, innocent in the eyes of the world.
CNA's two-part special, Catching a Killer: The Hwaseong Murders, traces the mistakes that robbed him of his freedom.
THE MURDERS
The first to die was a 71-year-old woman. She had gone out one morning in September 1986 to pick some cabbage and disappeared. Her body was found a few days later.
At the time, not much attention was paid to the crime. Only three policemen were assigned to the case as it had happened near the "most important national event at that time", the opening of the 1986 Asian Games, said criminologist Yeom Keon-Ryeong.
"The majority of police departments around the country were deployed to beef up security in Seoul, due to threats from North Korea," said Professor Yeom of the Korean Institute of Criminology. There were very few personnel left, and the three detectives, he added, could not actively track the suspect.
But as the months went by, more women disappeared. The next few victims were younger women who disappeared while walking home late at night. Their bodies would be found days later, strangled with their clothes.
The residents began to fear for their safety. At the time, Hwaseong was a rural, mountainous area full of rice paddies, fields and forests. Not many people lived there.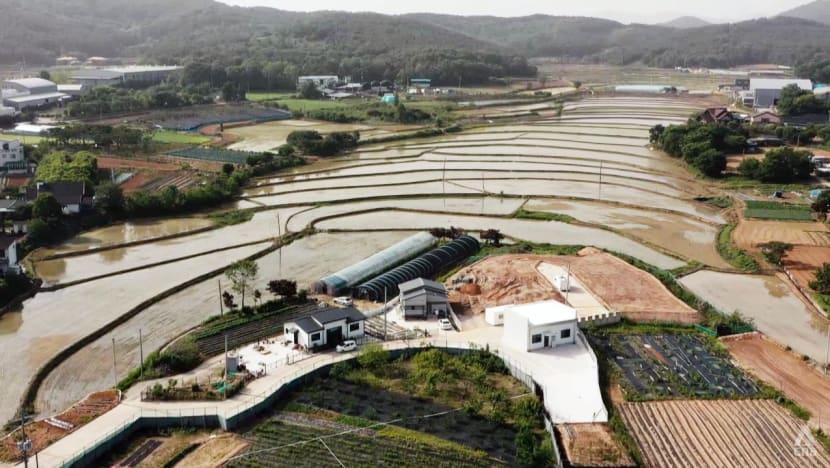 Due to a lack of bus routes, it wasn't strange to see women walking alone by the rice fields as they headed home from the bus stops. But no more.
"I was obsessed with going home early in the evenings," recalled Hwaseong resident Lee, who was in her late 20s at the time of the murders. "I couldn't get it out of my head."
"People were living in fear all the time."
The rumours spread fast and furious. One, according to another resident Shin, was that the killer only murdered those wearing red. "The women were very concerned – they could neither go out at night nor put on red clothes," he said.
The locals even erected a scarecrow as a talisman to ward off the killer.
By the time the fifth body was found in January 1987 – a teenage girl who had got off a bus and was walking home late at night – the police realised they were dealing with a serial killer. All five cases had occurred within a two-kilometre radius.
Finally, they opened a large-scale investigation, said Yeom. Many policemen were sent from Seoul and the rest of Gyeonggi province to work on the case. In all, more than 1.8 million police officers worked on the case, according to news outlet The Korea Herald.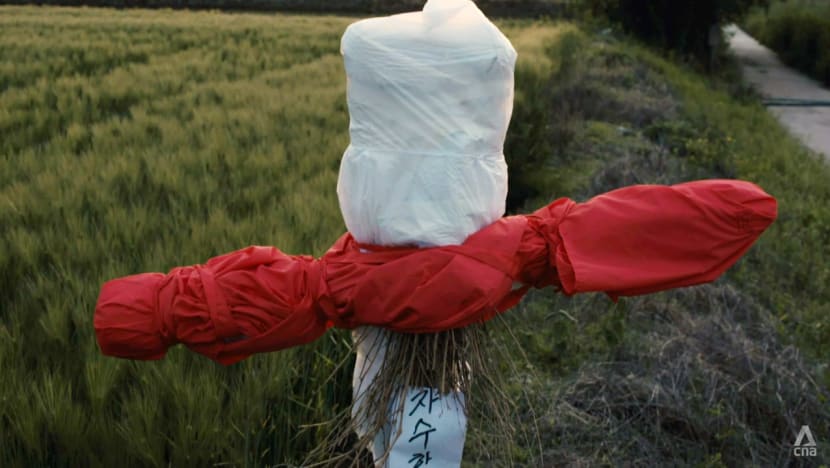 PRESSURE ON POLICE  
At that time, South Korea had no capacity to conduct a deoxyribonucleic acid (DNA) test, according to Professor Yoo Seong-Ho, a forensic pathologist from Seoul National University's College of Medicine. "The blood type was the only weapon in nabbing a criminal," he said. 
The police determined the suspect to have blood type B, and that was what they looked out for. In the end, more than 20,000 men were investigated – almost all the men in the region.
This was ridiculous, said Yeom. "It was like throwing a net and hoping to catch a random fish, which is by no means helpful in identifying the culprit."
"Almost everything had to be collected as evidence – anything would help, since they knew nothing at all," he added. They collected samples from everyone – body hair, saliva and blood samples. But they lacked the equipment or technology to analyse the samples properly.
Even fingerprints, he recalled, were compared manually by the human eye.
In the end, it appeared Yoon and the criminal shared nothing but the fact that they were both men.
By then, it was clear to investigators that the killer was a "clever psychopath". "He made it very difficult for the police to track him down by leaving minimal evidence behind," said Professor Lee Soo-Jung, a forensic psychologist from Kyonggi University.
"If the criminal was not intelligent, he would not be able to leave the crime scenes in such a fashion."
There were some clues, however. In November 1986, one woman narrowly escaped after the killer tied her up and went in search of her purse. She was able to provide enough evidence for the police to do up a facial composite. They were looking for a man in his mid-20s, slender and with short hair and sharp eyes.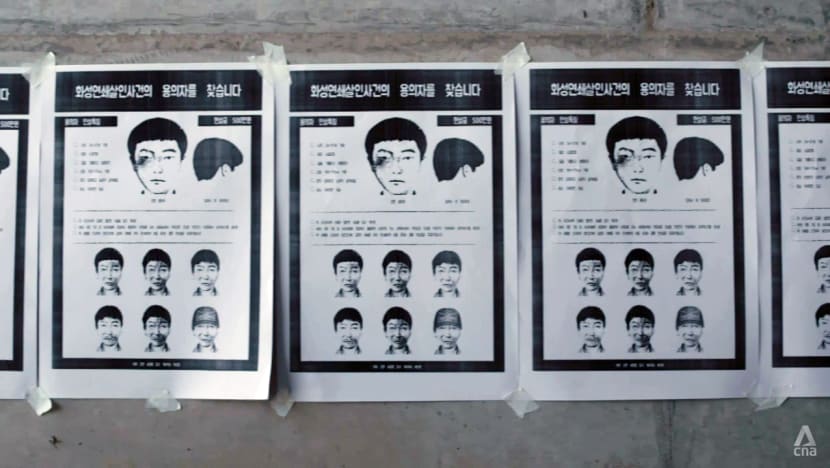 But the killings continued. Pressure was mounting on the investigators.
Then, in September 1988, teenage student Park became the eighth victim. The entire country was in turmoil and Yeom said the crimes became a "collective trauma for women".
"People would say, 'What have you been doing? You still haven't found the killer?'" said journalist Ahn Yoon-hak.
Certain news organisations were especially critical of the police, describing them as "swinging in vain", said Yeom. There was even the pressure to resign if they failed to catch the criminal.
According to him, the police began looking for an easy target in the area – anyone who could have plausibly committed the crime.
Watch Part 1 of Catching a Killer: The Hwaseong Murders (46:29)
With searing testimony from witnesses and the man convicted of the serial murders, Catching A Killer recounts how a killer terrorised a community in South Korea in the 1980s.
THE SUSPECT
That person was Yoon.
Then in his early 20s, he lived in the area and had a job working with farm equipment. Disabled as a young child due to polio, he had to stop going to school after his mother died in a car accident.
"My family couldn't afford the education," he said. "I was a kid and I had nowhere to go."
The police had found eight strands of hair in the victim's room, and they found that at least three of them were from a person with the blood type B. There were also heavy metals found in the hairs, said forensic pathologist Yoo. "They believed that the existence of heavy metals in the hair would be something conclusive."
Yoon, a welder, fit the bill. Traces of titanium, a material often used in welding, were found in his hair. Through profiling, the police believed he had a hatred of women because of his disability.  
I thought I would come back to eat. But I never came back.
Yoon still remembers the day he was taken away. His face was dirty from the workday, and he was about to spoon some rice into his mouth when he felt something on his wrist.
The police had arrived. "He just said, 'Let's go,'" he recalled. "I thought I would come back to eat. But I never came back."
THE CONFESSION
Yoon knew some of the victim's friends, but he didn't know Park personally and had never been inside her house.
He was interrogated. The police forced him to squat down and stand up for an hour or two. Then, they kicked him. He was not given any food and was not allowed to sleep. They asked him the same questions repeatedly, insisting that he fancied the victim and wanted to sexually assault her.  
This went on for three days, he said. 
"It would have been easier if I had died," he said. "If I was dead, I wouldn't have felt the pain."
Finally, he confessed. He remembers writing something down but does not remember what he wrote.
The police called a press conference on July 28, 1989, where he repeated his confession in front of the cameras.
"I finished work that day with my friends and they had bullied me. So I was wandering around and that house caught my eye," he recited. "Because I was emotional about being bullied earlier in the day, I just did it."
On camera, Yoon kept his head lowered the entire time. He looked miserable and exhausted. "If you look at the pictures of me closely, you can imagine what I was going through," he said of the old footage.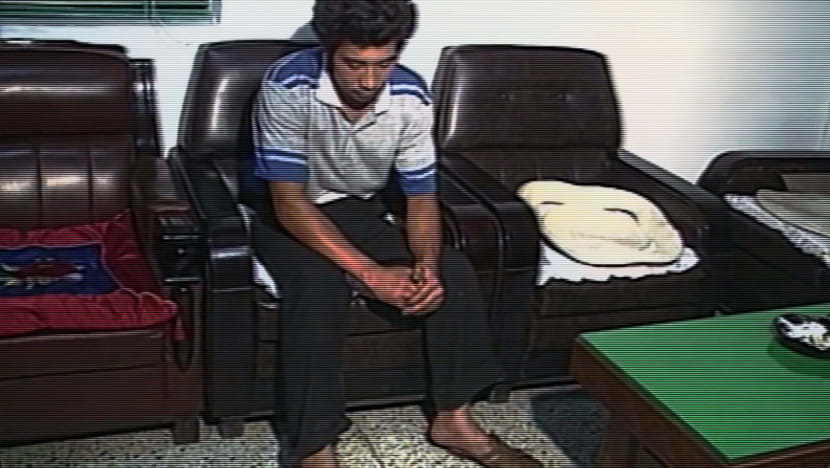 But even then, the dots did not connect.
The police had accused him of climbing over the wall in the middle of the night to get into the girl's bedroom. It was impossible for him to do so because of his disability.
It would have been "extremely difficult" for Yoon to undress and restrain the girl, who would have resisted, said Lee. The criminal would also have displayed a perverted view of sex, whereas Yoon did not exhibit such traits.
"In the end, it appeared Yoon and the criminal shared nothing but the fact that they were both men," she said.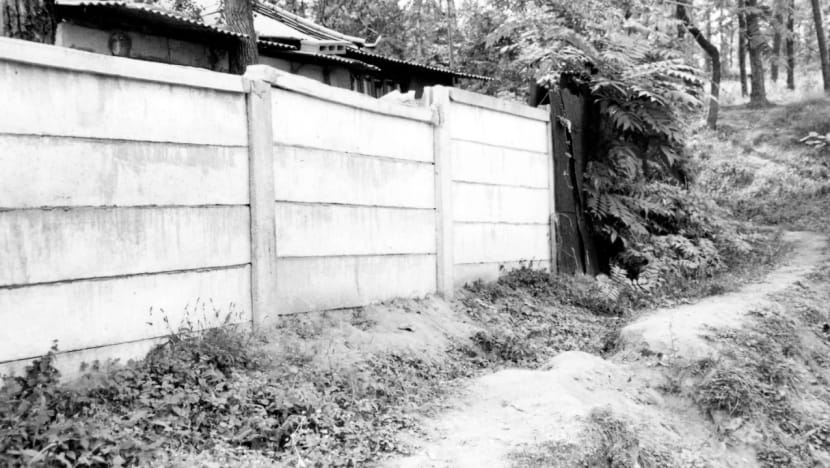 Why did he confess?
Lee said there are several characteristics of people who admit to crimes even if they may be innocent: Those with intellectual or physical disabilities, or vulnerable people such as Yoon. 
In the 1980s, investigations centered around confessions, Lee added. "If a suspect admitted to a crime, investigations were concluded. Even without sufficient evidence, he would be pronounced guilty," she said.
Seven months after his confession, in February 1990, Yoon appealed his conviction. The public defender appointed to him never showed up, he said.
"I'm not an educated person and there was a limit to me answering the questions," he added. "I didn't know what to do."
"Nobody believed I was innocent."
By then, Korea's constitutional reform of 1987 meant a confession alone was no longer enough for a conviction, said Yeom.
"The prosecutor in Yoon's trial should have insisted on throwing the case out if no corroborating evidence was provided, but they did not," he noted.
"I consider this one of the most serious mistakes in Korean investigation history."
A COPYCAT CRIME?
In jail, Yoon became "just a number". "I wasn't Yoon Sung-Yeo anymore," he said.
But he remained steadfast in one thing.
"I have worked as a prison officer for almost 30 years, but I have never seen an inmate who insists on his innocence from the beginning like Yoon," said prison officer Park Jong-Deok. "I didn't believe him at all."
But then, something happened: The ninth and 10th killings, of a middle-school student and a woman in her 60s. Both bore the killer's "signature"; they were strangled with their own clothes.  
"The locals were shocked and scared," said journalist Ahn. "They realised that the killer hadn't been caught, and didn't know when he might reappear."
Watch Part 2 of Catching A Killer: The Hwaseong Murders (46:05)
The second part of Catching A Killer tells the story of how one man tried to clear his name after spending 20 years in prison, in the most infamous serial murder investigation South Korea has ever seen.
Yoon had been in prison for three years when five men came from the Hwaseong police station. They asked him about the murders, and told him about the ninth and 10th cases.
He was shocked. "I said, 'That means I'm innocent?'"
But they still believed he was the killer – and that he had committed a copycat crime.
Only one person believed Yoon: Former nun Na Ho-Gyoun. Back then, she ran a group called Catholic Sister and visited Yoon in prison once a month.
After watching him for six months, I became convinced that he wasn't a criminal.
"In the group, Yoon talked confidently about himself and made us laugh. That surprised me," she said. "He didn't consider his disability an obstacle."
"After watching him for six months, I became convinced that he wasn't a criminal."
By then, it was 1991 and after the 10th victim, the killings stopped suddenly.
While everyone was relieved, it also meant that the police now had no new data for further investigation. "Even if a suspect was identified, it would have been difficult to compare the forensic data," said Yeom.
Slowly, the murders began to fade from the public consciousness. In 2006, 15 years after the last murder, the statute of limitations expired. This means that even if the killer was found, he could not be charged.
Yoon remained in prison for two decades until he was paroled in 2009. He was afraid of getting back out into the world and said he could not go back to live in the same village.
If I see my mother in heaven as a criminal, I can't forgive myself.
He had no one to talk to, so he turned to his former prison officer, Park. The two had become friends, and Yoon would often call him just to chat. There were times he would say that he would rather return to prison, Park remembers.
But above all, Park said, Yoon would talk about his late mother and the desire to prove his innocence for her. "If I see my mother in heaven as a criminal, I can't forgive myself," Park remembers Yoon saying.
"All he wanted was to see his mother in heaven as her proud son."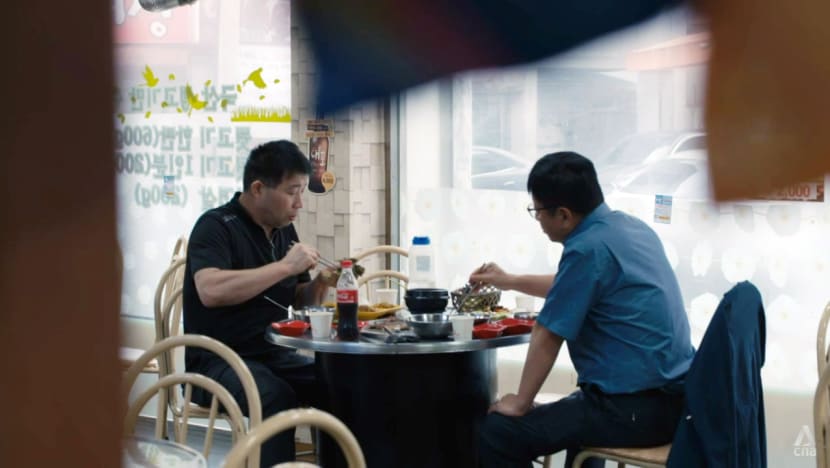 THE REAL KILLER
In 2019, there was a technological breakthrough. Advances in DNA analysis allowed investigators to extract samples from evidence, and a match was detected for three of the cases.
There was now a new prime suspect: A man in his 50s serving a life sentence in Busan prison.
His name was Lee Chun-jae, and he had been sentenced to life imprisonment in 1994 for sexual assault and murder. He had raped and killed his wife's younger sister and disposed of her body.
According to Yeom, Lee said only one thing when confronted with the evidence: "So now you've finally found me."
"Without a doubt, he is a psychopath," said the professor.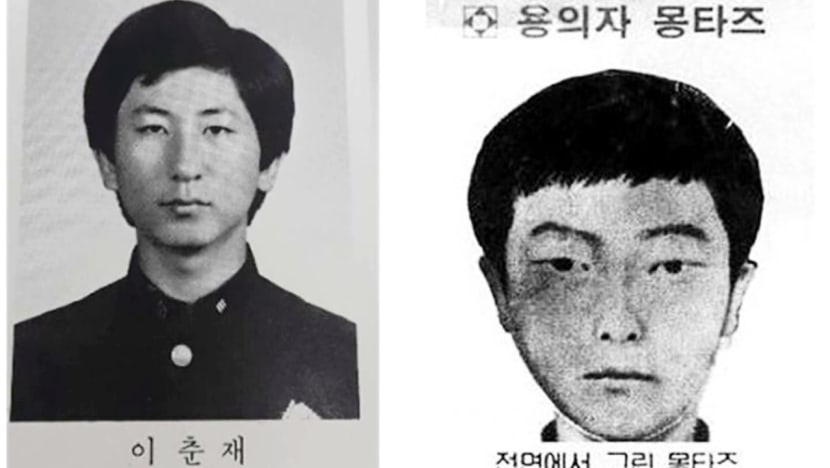 Investigators gradually unravelled Lee's criminal history. He could draw detailed pictures of the crime scenes.
"When it came to the eighth killing, for which Yoon was convicted, Lee drew the layout of the house almost perfectly," said journalist Ahn.
The single biggest error during the investigation was the fact that they deduced the wrong blood type.
In fact, all the crime scenes had pointed to Lee. He had even been investigated as a suspect, but had found a way out, said criminal psychologist Lee Soo-Jung. The police were searching for men with blood type B at the time, but Lee's blood type was O, she said.
"The single biggest error during the investigation was the fact that they deduced the wrong blood type."
A 'VICTIM OF THE ERA'
When news of Lee's confession broke, Yoon started to have nightmares. He called the former prison officer Park and sought help to get a retrial.
On Nov 2, 2020, 13 months after Lee's confession, Yoon got his wish. It was also the first time he saw Lee in person in the courtroom. 
"I could have sworn at Lee. I could have grabbed him by the collar," said Yoon. "But my lawyer told me, 'Let's just watch him.' He told me to listen to him until the end."
Lee admitted to killing all 10 victims, four others the police were not aware of, as well as other rapes or attempted rapes.
"I think Lee was annoyed that someone else was convicted for his crimes," said criminologist Yeom. "That's how psychopaths think. Lee Chun-jae felt as if his work was stolen by someone else."
On Dec 17, the judge declared Yoon innocent. His friends and supporters clapped and Park gave him flowers and a hug.
Speaking to reporters, Yoon said: "I don't want anyone else to go through what I've been through. I don't want another miscarriage of justice."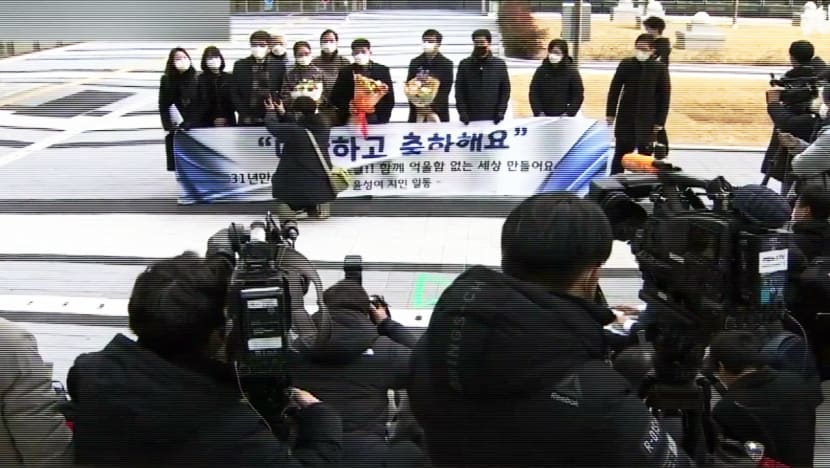 Yoon's vindication was also a watershed moment for the Korean justice system.
"Things are bound to change after this point," said journalist Ahn. "Everything from investigations and trials, respecting human rights, to the court's focus on evidence. It will form a new system."
The police, prosecution and the court have all apologised to Yoon, according to the Korea Herald. The statute of limitations has also been abolished for first-degree murder in South Korea.
Yoon has been awarded 2.5 billion won (S$2.87 million) in compensation from the South Korean government.
Looking back, he considers himself a victim of the era more than anything else.
"I don't know where my life is headed," he said. "I don't know what will happen in the future, but for now, I'm satisfied."