Is petrol costing you a pretty penny? Here are 6 tips on saving money at the pump
With petrol prices at the highest they have ever been, the programme Talking Point finds out how better driving and more fuel-efficient habits can help motorists to maximise their tanks.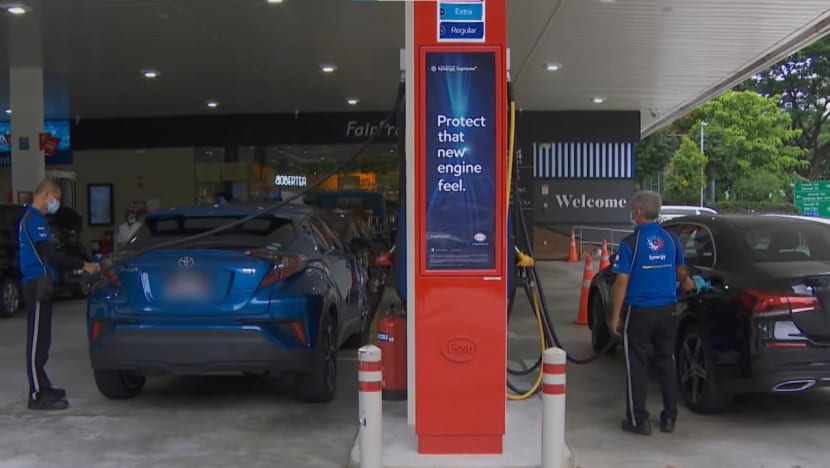 SINGAPORE: Erfanah Hashim's busiest day as a mother is Saturday. Her eldest child has volleyball practice, her middle child has dance practice and the youngest has ballet.
To ferry them around for their weekend activities, as well as to and from school every day, the beauty salon owner depends on her 1,800cc Toyota Wish.
Given the price hike at the petrol pumps, however, she would love to save "every dollar (she) can".
Just last week, prices reached the highest they have ever been. The popular 95-octane petrol reached S$3.33 a litre, up by a third from a year ago. The premium 98-octane grade reached S$4.04 (Shell V-Power), up by over a quarter.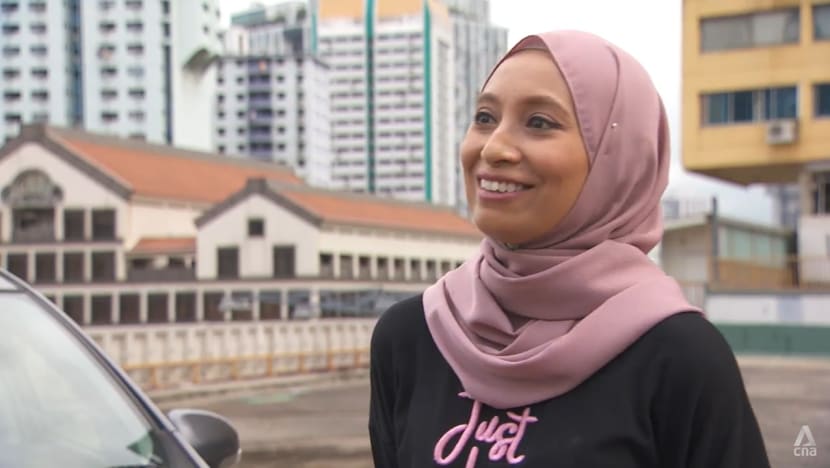 Already, Erfanah was spending S$150 a week on petrol a month ago, up from S$120 previously. The difference worked out at around S$120 a month.
For private-hire car driver Lee Xuan Feng, who drives a 1,800cc Toyota Prius Hybrid, his spending increased "pretty significantly", from around S$1,000 per month to around S$1,380.
"In a year, that (increase) would be around S$4,500," he noted. "I could go for a nice holiday (otherwise)."
With prices unlikely to dip anytime soon, the programme Talking Point finds out how motorists can save money at the pumps by driving better and becoming more fuel-efficient in using their cars.
1. CHECK TYRE PRESSURE
Drivers can start by pumping an ideal amount of air into their tyres, which is usually around 240 to 260 kilopascal units, according to Alfa Sportivo automotive engineer Shaun Seah.
"The tyre is your only contact with the ground," he said. "An improperly inflated tyre will create more drag, and you'll need more power to move the same distance."
Motorists can look for a sticker usually placed on the driver's door to find out the ideal tyre pressure for their car or look in the owner's manual.
2. OPTIMISE WEIGHT AND AERODYNAMICS
Another thing is that the heavier the load in your car, including the boot, the more fuel you burn, because more energy is needed to get the car moving.
Similarly, when a car's aerodynamics are compromised, it puts a higher drag on the car. "Even the roof rack … affects the aerodynamics of the car and creates more air resistance when you're driving," cited Seah.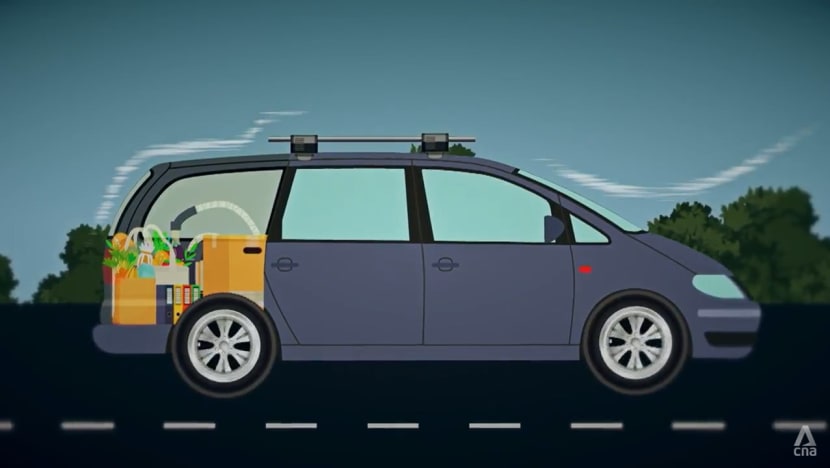 3. KEEP THE CAR IN GOOD ORDER
Increased fuel consumption can also result from poor maintenance.
For example, if the fuel injectors — which the fuel comes out of — are clogged, they "won't be able to atomise the fuel so well", noted Seah. "That'll affect how well your fuel combusts."
The oxygen sensors can also affect the car. Feedback from the sensors on how well the fuel is burning ensures that the engine runs smoothly, so if they are "not giving the correct data", that affects fuel consumption.
Drivers do not require a diagnostic tool to tell if their car needs checking.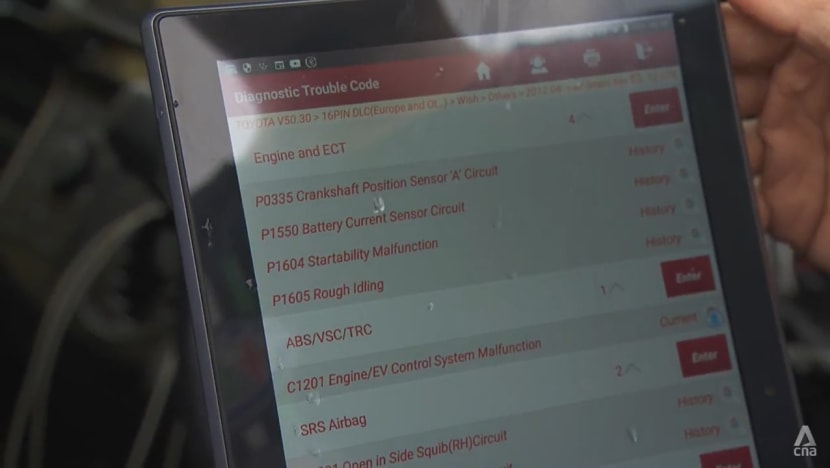 "When your car starts to feel more sluggish than normal … or even when you start pumping more petrol than you used to … something might not be so right," said Seah.
If a car has issues, the fuel wastage could be as high as 80 per cent, he added.
4. IS A HIGHER-GRADE FUEL MORE EFFICIENT?
Drivers may have read claims by fuel companies that a higher-grade petrol is better because it can improve their car's efficiency by cleaning and protecting the engine.
But the premium version could cost a fifth more than 95-octane petrol. And it may make no difference to mileage, as demonstrated by Wilbert Leong, the director of automotive shop Conti Meister.
In a test he conducted, a Honda Fit with a 1.3-litre engine — which he described as a "bread-and-butter car" in Singapore — averaged the same 17 kilometres per litre when running on 95-octane petrol and on 98-octane petrol.
"The engine … is already tuned for the certain spec of petrol that it's supposed to use," he said. "Anything that's (higher-grade) gives you the same effect."
If a car is tuned to take 95-octane petrol, then that saves its owner the expense of a premium petrol.
5. COMPARE PRICES
Some Singaporeans, meanwhile, are trying to find cheaper petrol across the Causeway now that borders have opened. Talking Point host Steven Chia, however, uses a local website that compares petrol prices across retailers.
It is called Fuel Kaki, created by the Consumers Association of Singapore, and is "pretty nifty", he said. "It really helps me find the cheapest petrol available."
WATCH: How to save on petrol? (23:44)
6. DON'T DRIVE BADLY OR LEAVE THE CAR IDLING
In many cases, Singaporeans' driving habits may be costing them extra. Rapid acceleration and sudden braking, for instance, will burn more petrol than accelerating and braking gradually, cited private driving instructor William Lim.
Leaving the engine idling is another "big mistake", he added. Doing so for 15 minutes wastes 473 millilitres of petrol, compared to 31 ml of petrol if a car idles for a minute.
According to a report by science and engineering research centre Argonne National Laboratory in the United States, even a car idling for more than 10 seconds consumes more fuel than restarting the engine.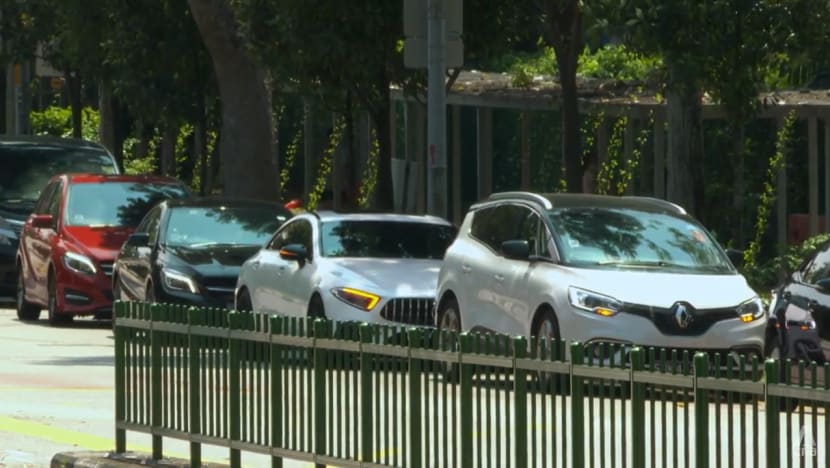 These were all tips Erfanah tried to follow for a fortnight, and she managed to make a full tank last for 10 days instead of seven — which would save her S$150 a month.
During this period, she usually stopped the engine when she dropped off each child, even though the other siblings would be like, "No, Mama, it's going to be hot", she recounted.
She also reduced her rapid acceleration when moving off. "On top of that, I planned my (route) for the day," she added. "That helped me a lot."
Lee, however, did not see a change in fuel consumption. One reason is that office workers have been going back into town, where "traffic is mostly stop-and-go", said the private-hire car driver.
But like Erfanah, he will continue to act on what they learnt. He found the tips on driving habits to be especially "sustainable".
"I'll try my best to anticipate the traffic in front of me so that I can accelerate or decelerate more … gently to avoid additional, unnecessary fuel wastage," he pledged.
Watch this episode of Talking Point here. The programme airs on Channel 5 every Thursday at 9.30pm.