A look at the shady business of road touting, and the cost to victims
The programme Talking Point discovers the players involved in inflating claims, from touts who can earn S$20,000 in a month to workshop operators who overcharge for repairs, to surveyors who endorse high repair fees.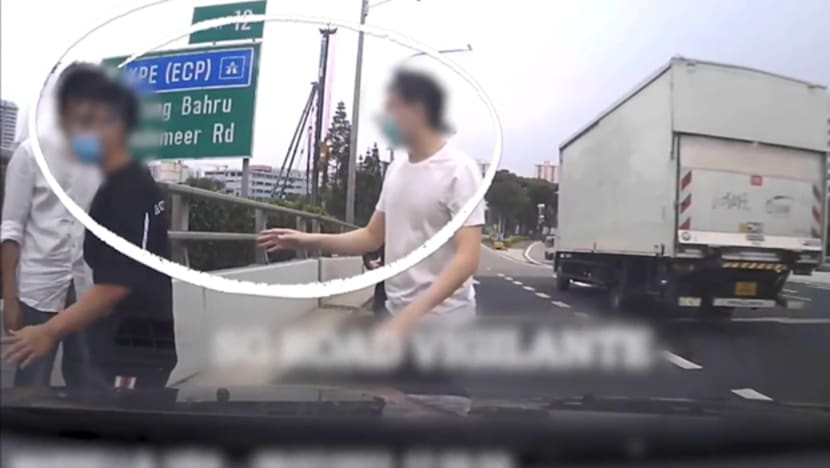 SINGAPORE: When the SG Road Vigilante group uploaded videos of men caught harassing motorists who had just met with an accident, netizens' comments came fast and furious.
Several said touting has been a long-standing issue; others recounted their own experiences with road touts.
Lawyer Sarjeet Singh, who represents insurers dealing with motor accident claims, says touting is "still prevalent", a year after those videos were uploaded.
"Thanks to the lifting of (pandemic) restrictions, you can see traffic's back to normal," he notes. "Business is back."
And there is a wider impact, Talking Point hosts Steven Chia and Shrey Bhargava find out as they join forces to investigate how different parties are involved in this shady business.
THE TARGET
One motorist, Lee (not his real name), was in a chain collision four years ago, with his car rear-ending the second car.
He and his wife were unhurt. But as it was his first road accident, he was in a state of shock. "I panicked," he recalls. "I didn't realise I needed to call the insurance company."
A middle-aged man crossed the road to help him in no time.
"(He) gave a name card and said … 'I can settle all your claims. I can do everything — no headache, nothing. Follow me to the workshop. (We'll) drive together,'" Lee recounts.
The other two drivers agreed, so Lee followed suit. After reaching the workshop, the so-called good Samaritan asked him if he wanted to claim insurance.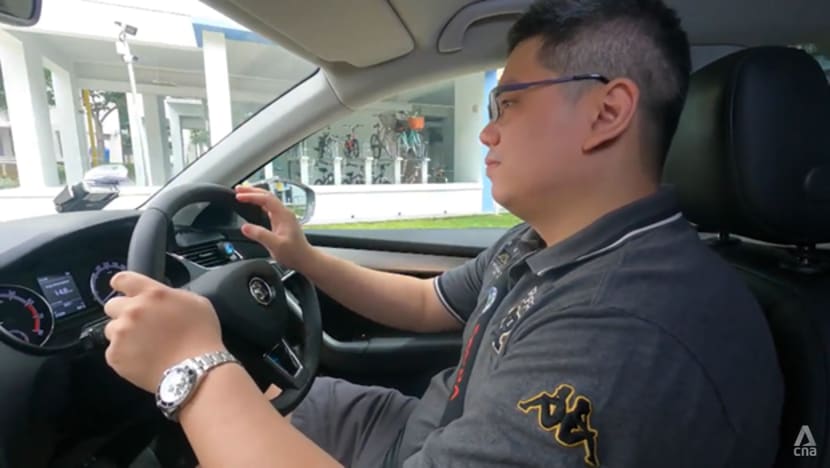 Lee did not want to because his car was not damaged. Then the man told him it was an opportunity to "do up (his) car, make it nicer".
At this point, Lee grew sceptical but did not think too much until his insurance company notified him that it had settled a claim for more than S$30,000.
He realised he must have encountered a road tout: Someone who commits insurance fraud by taking advantage of a driver who is stressed and confused after an accident.
THE CLAIMS PROCESS
When an accident happens, the drivers involved can choose between settling the matter privately, with no insurance claim made, or the victim can file a third-party claim against the party at fault.
WATCH: How road touts scam you (4:15)
That is where road touts come in, offering to file the claim on the victim's behalf, as the filing process is "very strenuous", says Julian Kho, general manager of vehicle trading website sgCarMart.
He has got a few tips on what to do instead.
Drivers should check for injuries first. If there is none, drivers should exchange details such as name, address and identification, contact and vehicle registration numbers as well as company name if a company-registered vehicle is involved.
They should take photos of all the vehicles involved and any skid marks. Finally, they should note the date, time and accident location.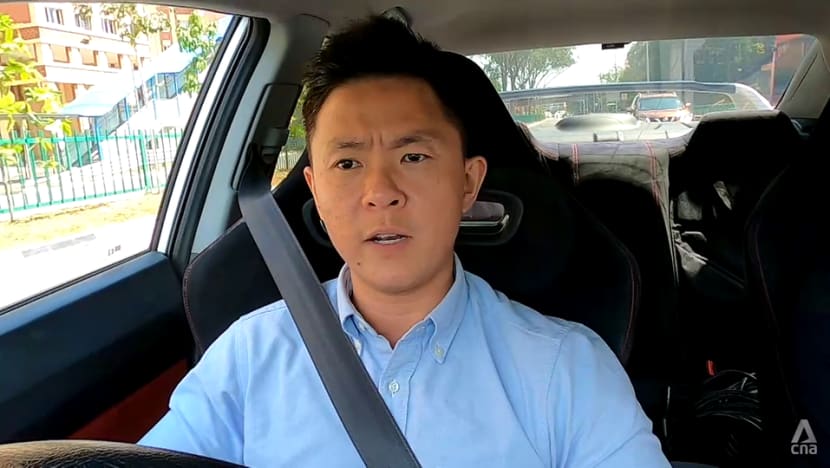 On top of the advice given by Kho, drivers must call their insurer's hotline and get their car to an approved reporting centre or authorised workshop for repairs in the Motor Claims Framework endorsed by insurance companies.
As Lee had left the tout to settle everything, third-party repairs that might have cost S$1,000 ballooned instead. Medical expenses made up half of the total amount, even though the claimant said earlier that he had no injuries.
DISHONEST WORKSHOPS, ROGUE SURVEYORS
Touts work in cahoots with some workshops trying to beat the competition they face from roughly 2,000 other workshops.
For example, after touts approached former workshop owner Tan (not his real name) to service a few cars, he started dangling referral fees of up to S$3,000 and received at least "one or two" referrals a month.
According to him, touts regularly ply roads with a "high accident rate" owing to factors such as heavy traffic, ongoing construction and the presence of heavy vehicles.
The touts usually choose straightforward collision cases and target the accident victims. "The car workshop doesn't want to deal with the offender. And (the touts) only deal with cases that are close to a 100 per cent win," says Tan.
He has heard touts say that "in a good month, they can earn, easily, S$20,000". The workshops, meanwhile, may inflate charges by 200 per cent.
For repair costs to be approved, finding other collaborators is key.
Since April 2016, motorists making third-party claims should appoint a surveyor to assess the damage incurred in an accident before the workshop starts on repairs.
Surveyors were previously licensed. But in 2005, authorities discontinued this requirement to "reduce red tape and regulatory burden on businesses", then Minister of State (Finance) Lim Hwee Hua said when the Appraisers and House Agents (Amendment) Bill was given its second reading in Parliament.
WATCH: The full episode — inside the shady business of road touts (22:04)
Singapore Automobile Appraisers Association honorary secretary Kelvin Teo believes this change has led to a rise in the number of rogue surveyors.
"They're not qualified, and nobody regulates them," he says. And they "do whatever they deem fit" because surveyors' fees are "derived from the estimate put up by the workshop" — that is, a high estimate means a high fee.
Teo, who has seen his share of inflated claims in his 20-plus years of experience, thinks reinstating the licensing requirement would help.
"Once we're licensed and regulated, there'll be a form of disciplinary action that we can (take against) rogue surveyors," he says.
COMBATTING THE FRAUD
As things stand, if a motorist does not go to an authorised workshop, the insurance claim may be inflated by the time it reaches the insurer.
The question of intent then comes into play, says Thomas Kapeller, the group head of insurance in fintech firm Hyphen Group.
For instance, a car may not look damaged after a "minor bumper accident", but an inspection reveals structural damage. The repair cost would then be higher, which is a case of "non-intentional inflation".
Intentional inflation, on the other hand, occurs when "someone says it costs more than it really (does) to make a profit (on) it", says Kapeller. "If there's an intentionally inflated claim, that's called fraud."
Police recently charged six men with motor insurance fraud in five traffic accidents in 2020 and last year. At least one of them has been jailed already.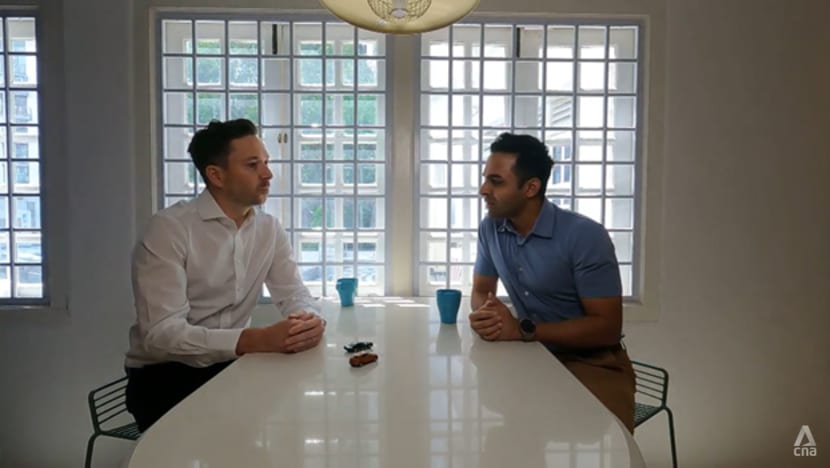 To help combat fraud, the General Insurance Association of Singapore (GIA) launched its Fraud Management System in 2017. To date, more than 300 claims have been flagged, with 13 proven to be fraudulent.
"While (the number) might not sound big, the more information we provide to this system that (uses) data analytics and artificial intelligence … the better this system's going to get," says Kapeller.
To encourage the public to fight fraudulent claims, the GIA also came up with an incentive-based scheme known as GIA Insurance Fraud Tip-Off. "If (individuals) find and can prove fraudulent behaviour, (they) can earn up to S$10,000," Kapeller cites.
All these measures are cold comfort to Lee, who has lost the no-claim discount on his premium he had for as long as he never made a claim on his motor insurance policy.
Following the claim arising out of his accident, his annual premium has shot up by 250 per cent to S$3,500.
And as Bhargava concludes, if the touting continues, "the rest of us have to pay higher premiums".
Watch this episode of Talking Point here. The programme airs on Channel 5 every Thursday at 9.30pm.