Must-watch: These WWII sailors were expelled from Britain, Australia. Some families still haven't found them
Merchant seamen from Asia served Great Britain and Australia in the Second World War but were deported come peacetime, leaving wives and children behind. CNA's The Exiles trawled through decades of national and ancestry databases to tell these family stories.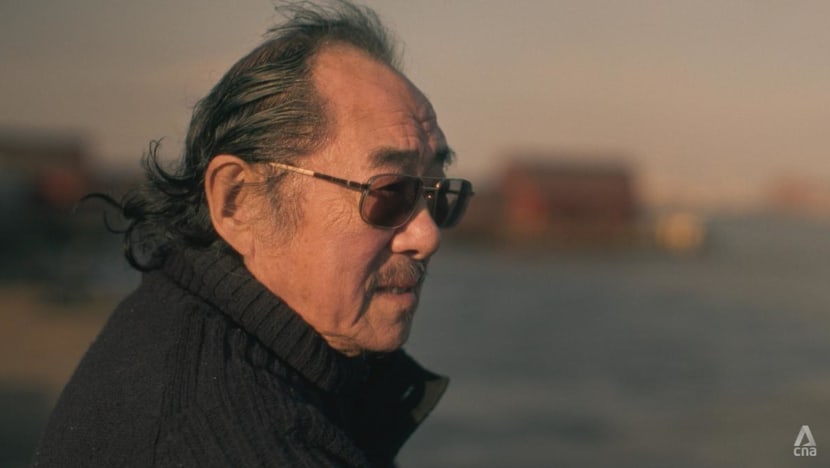 LIVERPOOL: Peter Foo would talk to anyone and everyone about his father.
Whether it's to a tourist on the pier or someone walking on the beach, he'd tell them: "I'm going to educate you now.
"Just after the Second World War, the Chinese who helped this country out were forcibly deported. And my father was one of them."
In 1946, Foo's father, who served in the British Merchant Navy, was subject to a concerted, racially motivated effort by the Liverpool authorities to remove "undesirable" Chinese seamen, never mind that they had fought for the country. Some of them were married and had built families here.
Foo was all of two years old, and his mother did not even know her husband had been deported. "She just thought he'd left her," said Foo, now 79.
These seamen had indeed disappeared without warning, as their children recount in CNA's new two-part documentary, The Exiles.
The deportations were kept a secret until classified documents in The National Archives in Kew, London, were made public decades later. There had been no admission of these events by the United Kingdom's Home Office until last year, and no official apology has been made.
Foo spent the first half of his life angry at his father for leaving the family. Then he was even angrier at the country that betrayed him into thinking that.
It was not until Foo "had been married and had a few kids" that he found out — in the 1990s — that his father, like many others, had wound up halfway across the world in Singapore.
WATCH: My stolen Chinese father — Victims of UK's racist past (54:11)
This connection to Singapore "really intrigued" series director Tom St John Gray. "Where did these men go to in Singapore? What kind of lives did they live? And are any of their descendants still around today?" he wondered.
THE TREASURE HUNT
With the incident dating back nearly 80 years, St John Gray's team could not simply scan the Internet for information. They had to scour The National Archives in London.
They found declassified documents that viewers will see throughout the first episode.
For example, there was the 1945 Home Office file entitled "Compulsory repatriation of undesirable Chinese seamen", which showed exactly what happened to the men. Its contents were not to be discussed in parliament or with the press or acknowledged publicly.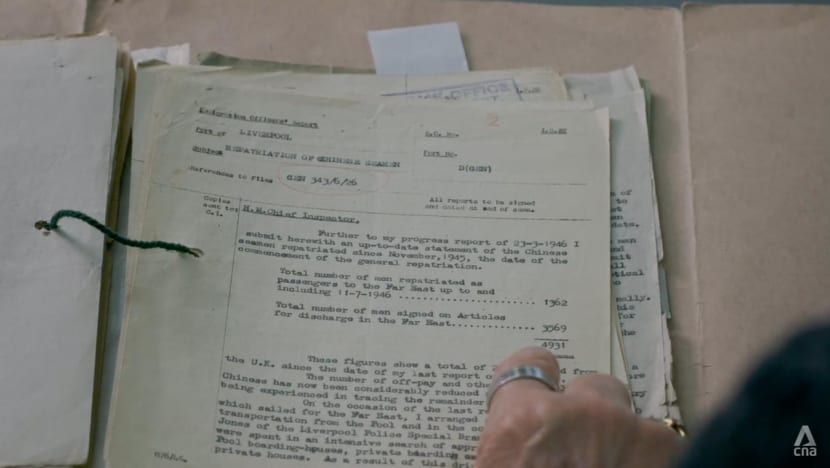 To find the Singapore connections, many days were spent going through maritime logs to compile the names of seamen who had been deported to Singapore, St John Gray shared.
His team then checked newspaper archives in Singapore for any traces of these men. "It really was like an ongoing treasure hunt," he said.
While the maritime logs indicate that nearly 400 seamen were sent to Singapore, he said there could possibly have been more.
"Lots of accounts indicate that hundreds more men would've jumped ship in Singapore," he said. "A sizeable chunk of those had children back in Liverpool."
His "conservative guess" is that "there are thousands and thousands of Singaporeans — children or grandchildren of these men — around today who are connected to the story".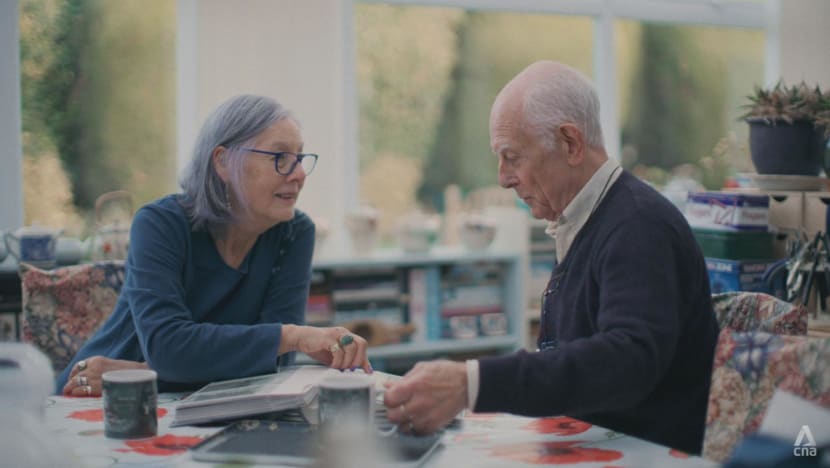 While leads on the men from Liverpool were few and far between, the team stumbled on another "genealogical treasure trove": newspaper articles from the 1940s on Chinese and Malay seamen being deported from Australia.
In a public display of disdain for unwanted non-whites, the Australian government created the White Australia Policy when the individual colonies formed a federation in 1901. This policy limited the number of non-white immigrants to Australia.
As a result, at the end of World War II, people of Asian descent who had arrived during the conflict were sent back to Asia.
Like in Liverpool, many of the men had served Australia in wartime, found love with local women and built families.
WATCH: The untold generational trauma from the 'White Australia Policy' (46:45)
While there is only a smattering of published personal accounts of these men and their families in Australia, the names of the Chinese and Malay seamen who were booted out were publicly listed.
St John Gray's team looked through voter and grave registries, marriage, birth and death certificates, even genealogy websites to track down these families.
Viewers will meet Christine Frater, 58, an Australian granddaughter of the late Phyllis Osman. Back in the day, Phyllis left her three sons behind to be with her new Malay husband, Ahmad Osman, in a kampung in Singapore.
Then there are siblings Samson Zee, 53, and Lela Zainal, 51, and their cousin Rohaizat Jan, 55, who spent much of their life in Singapore "unsure of who (they) were".
After their grandparents were deported from Australia, the family lost contact with their relatives. Only after 75 years and a documentary was there a reunion, and answers finally surfaced.
"NEEDS TO BE TOLD"
While these events date back eight decades, they are still unfolding for the families involved, said St John Gray.
"It shook me to the core to think there was a group of people who'd grown up without ever knowing who their fathers were, why they left, what happened," he said.
Some of these people are now in their late 70s. … They're reaching a stage where it's the last chance to find out exactly what happened."
The documentary shares a "very pivotal piece of history" that all the profiles feel "needs to be told".
"If people look at these stories and say, 'Ah, they deserve to stay in the past, let's not dig it up', this documentary is a call to action to say that's not the case," he said.
"These terrible things that happened travel through generations, and they linger. There's an injustice that needs to be acknowledged, to be understood by more people."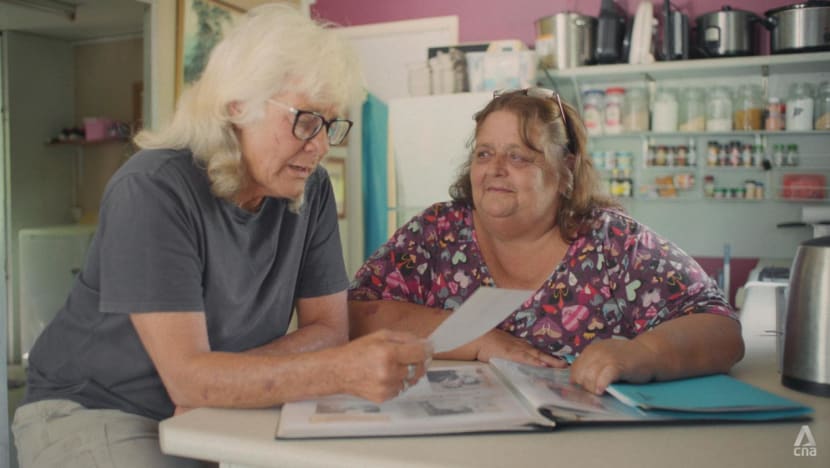 Even if you are not a history buff, St John Gray said, these are compelling stories with "universal themes of love and loss, family and belonging".
What gave rise to the series title was the fact that these men "had been made to feel exiled". He added: "They were just taken away as if their lives in the past didn't matter."
And as Foo would say, "that's a bloody disgrace".
Watch the first episode of The Exiles here and the second episode here.