Misuse of home addresses for migrant workers continues; about 1,000 cases a year since 2020
Your name and address may well be found in publicly available directories that got the information from leaked or hacked databases. Experts tell Talking Point how individuals can reduce the risk of such personal data being compromised.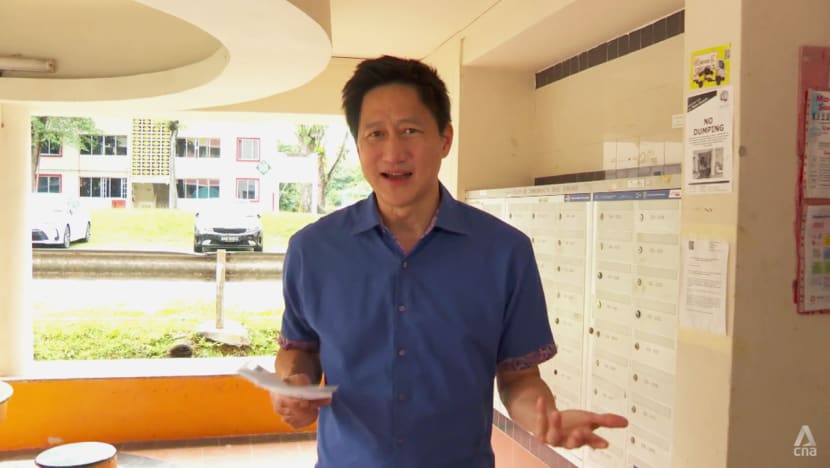 SINGAPORE: Official records once showed Ruzaidie Dar Surnik's home to be where five migrant workers resided, only it wasn't true.
He discovered this falsehood by chance, through a fellow member of a parents' support group who had had the same misfortune.
Ruzaidie reported his case to the Ministry of Manpower (MOM) and said it took about three weeks for things to be rectified.
When he posted about his experience on Facebook in April 2019, he received feedback from others who said, "Me too."
That year, the MOM's Foreign Worker Tenant Enquiry Service (FWTES) began allowing home owners to check the details of migrant workers registered as residing in their public flat or private residence.
It seems that the problem has not let up.
Since 2020, the MOM has stepped up inspections and discovered around 1,000 cases each year involving the false declaration of residential addresses as housing addresses for migrant workers, the ministry told the programme Talking Point.
It has also taken enforcement action against more than 2,000 errant employers since 2020.
Offenders may face fines of up to S$20,000 and/or up to 24 months in jail for each false declaration, in addition to being barred from hiring migrant workers.
WATCH: How your home address could be leaked — who knows where you live? (22:28)
Migrant workers who provide false address information to their employers will have their work permits revoked and be barred from working in Singapore, the ministry added.
Since last May, the registration of new addresses in the FWTES system has not been allowed unless the home owners have given their consent.
The MOM said it will be screening current registered addresses to "surface the remaining false address declarations and clean this up".
COULD THE NUMBER OF CASES BE HIGHER?
After four years, Ruzaidie is still worried about his address being misused.
The 45-year-old and his wife, who have two young daughters, have installed a closed-circuit television camera outside their condominium unit as an added layer of protection against any vice-related or loan shark activities.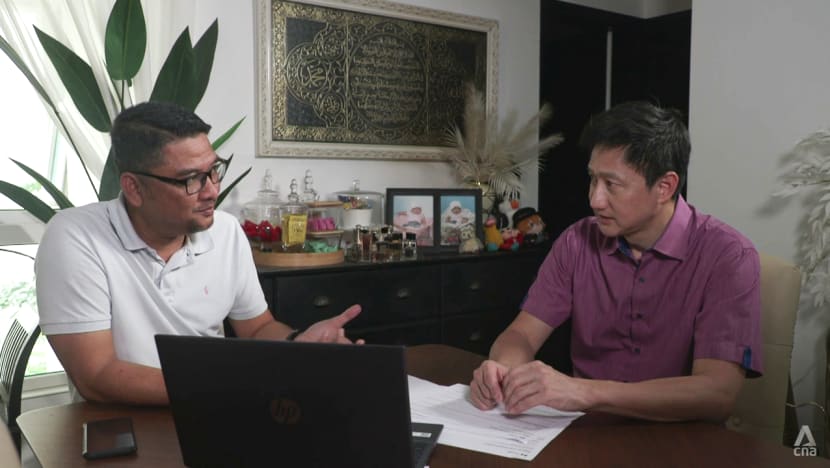 "When (people) register using your … address, (they) can just show (it) to the (condominium) security (and say), 'Look, I'm staying here.' Then the security (officer) also could say, 'Okay, you're the occupant of this place,'" he said.
False declaration of migrant workers' addresses is a headache not only for home owners.
"For every false address that's being used, there's a group of workers who are being housed somewhere illegally or (in) conditions that may not be sanitary … (or) safe," said Jaya Anil Kumar, a senior research and advocacy manager in the migrant rights group Humanitarian Organisation for Migration Economics.
Explaining the persistence of the problem, she said more migrant workers have been arriving in Singapore for construction and other jobs since the COVID-19 pandemic "tapered off".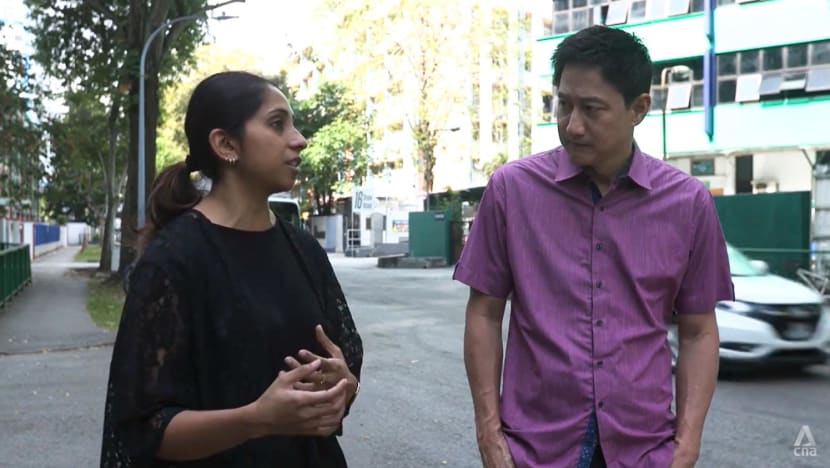 Employers are obliged to provide acceptable accommodation for their employees but "may not be able to find the space to house them in legal spaces" such as licensed dormitories, Jaya said.
She thinks this is why the employers use false information when registering the addresses. The actual number of cases could be higher than the 1,000 or so being discovered annually, because "not everyone is aware of this trend", she added.
Home owners wouldn't think that their addresses are misused unless there's some kind of a trigger — maybe an enforcement officer comes to their home."
MARKET FOR BUYING AND SELLING OF ADDRESSES
There is something more pernicious that the public may be unaware of and that can also explain why the misuse continues: Their names and home addresses could be circulating online, after having been collected and sold by various parties.
There is a "whole market" for the buying and selling of addresses, according to Ryan Ong, a partner in real estate media company Stacked Homes.
He has found that property agents are party to such transactions "quite often" and has written about the issue.
They are looking to "get a sense of who owns a property, who's likely to be renting, who's likely to be selling" and to be clued-up on a potential buyer's profile and estimated income range, said Ong.
But property ownership information is not always obtained through these middlemen.
It can be found through portals such as the Accounting and Corporate Regulatory Authority's BizFile online filing and information retrieval system as well as the Singapore Land Authority's Integrated Land Information Service, which allows users to search for and buy land- and property-related information.
There are also publicly available directories on the internet, cited Andy Prakash, chief executive officer of business solutions firm Privacy Ninja.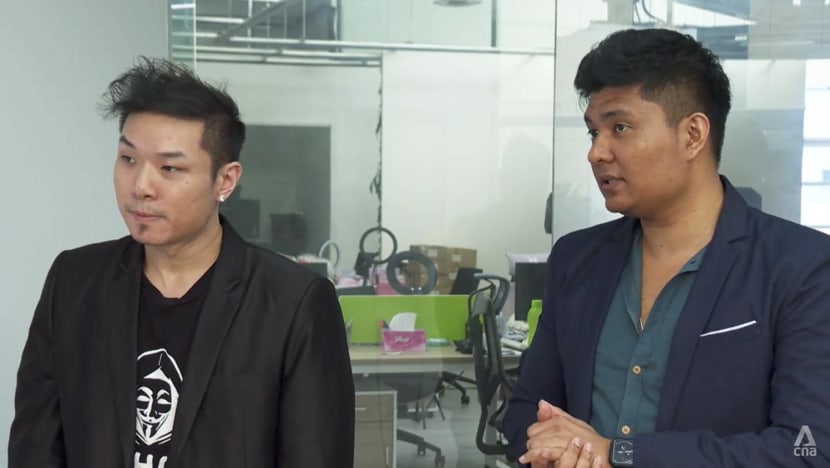 He said these sites may get information from leaked or hacked databases, and there are tools such as bots that automatically search for and scrape data found online — for instance, personal data provided by individuals using consumer marketplace apps or by those who have participated in lucky draws.
They could also have taken part in personality quizzes or filled in dating profiles, cited Ong.
What can individuals do, then, if they find their names and home addresses on various online platforms? Contact the platform providers to request that the information be taken down, said Prakash.
A more pre-emptive measure could be to rent and use Post Office boxes or private mailboxes instead of one's home address when shopping online, suggested Dexter Ng, chief technology officer of Privacy Ninja, which offers data protection and other services.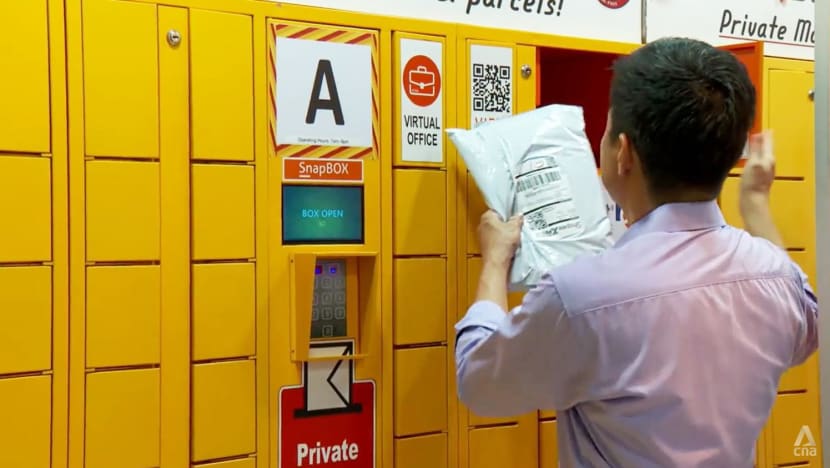 Individuals could collect their mail and purchases from the PO boxes, "and in case of a breach or unauthorised disclosure, (what is compromised is) the PO address", said Prakash.
Consumers can also opt for their mail or purchases to be forwarded to them after arrival at the PO boxes.
Watch this episode of Talking Point here. The programme airs on Channel 5 every Thursday at 9.30pm.