The importance of vaccination in adults
Whether you're travelling for your year-end holiday or to begin your studies overseas, make sure your shots are updated, advise experts.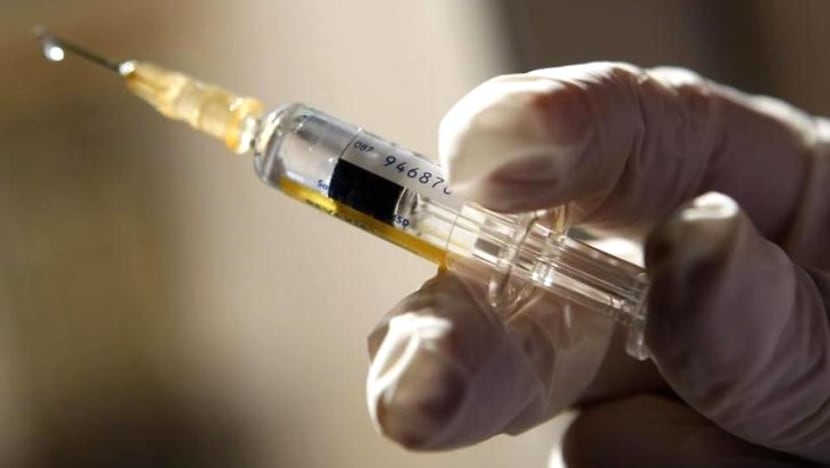 SINGAPORE: Like most people, 53-year-old Dutchman Jos van Poorten didn't think chicken pox would result in anything more than a couple of scars. 

But 20 years ago, Mr Poorten contracted the varicella-zoster virus that causes chicken pox from his then one-year-old daughter. He had chicken pox when he was a child.

Instead of recovering unscathed, as most people do, he subsequently developed a serious bacterial infection that ate into the flesh of his leg and almost killed him.
Mr Poorten's chicken pox symptoms had been waning when he noticed swelling in his left calf and pain in his left foot. Within half a day, the sole of his foot had turned grey. Doctors scrambled to keep the infection in check, first by amputating his foot, then his calf.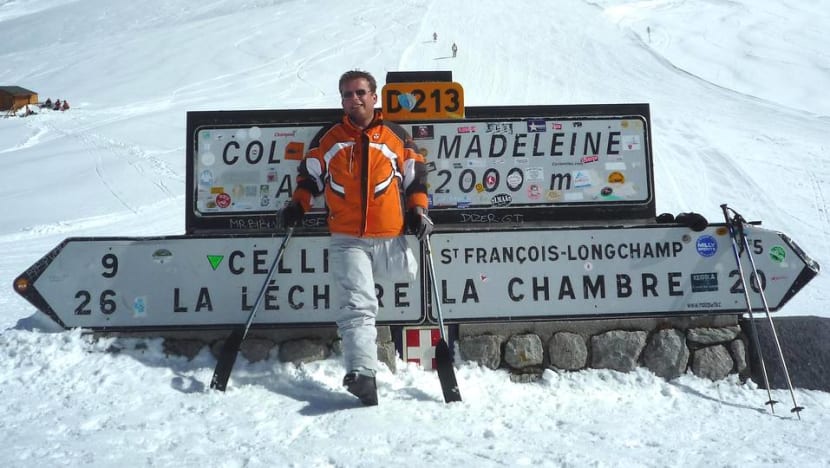 "No luck, the bacteria kept moving upwards. A young doctor intervened and decided to do an amputation above the knee to get ahead of the bacteria. He was one of my lifesavers," shared Mr Poorten in an email interview.

It took him one and a half years to recover from the ordeal.
FOR SOME, A COMMON INFECTION COULD BE DEADLY
Although what happened to Mr Poorten is rare, he is an example of why vaccinations are important for adults.
Many vaccinations against diseases such as pneumococcal disease, influenza and chicken pox, could help adults avoid unnecessary suffering, said experts.
Chicken pox, for example, is typically more severe in adults, who may have a higher risk of getting complications such as bacterial infections of the skin, soft tissues or bloodstream, pneumonia and toxic shock syndrome.
Dr Leong Hoe Nam, an infectious diseases consultant at Mount Elizabeth Novena Specialist Centre, said that adults tend to have the "Superman syndrome" and think that severe illness "will never happen to us".
Each month, about five to 10 patients Dr Leong sees may be ill enough to be hospitalised. The majority are due to influenza and some are due to shingles, which is a reactivation of the dormant chicken pox virus, and can cause severe and persistent pain in adults.
"Most (shingles patients) are seen as outpatients but some cases are so severe, they get admitted, usually for pain relief and emotional support," he said.
Shingles is generally more common in elderly patients or those with a weakened immune system, either from drugs like steroids or diseases such as cancer or HIV infection, said Dr Jolene Oon, consultant at the Division of Infectious Diseases at National University Hospital (NUH).
A vaccine for shingles is available in Singapore and is recommended for adults aged 60 and above.
"At NUH, we often see adults admitted for shingles or zoster infections. In some severe cases, it can progress to involve the lungs, brain or eye," said Dr Oon.
For some adults such as the elderly or immune-compromised, getting vaccinated could make a difference between life or death.
An estimated 6.5 per cent of underlying pneumonia and influenza deaths in Singapore are due to influenza, according to a study published in the journal Emerging Infectious Diseases in 2006. In the elderly above 65, the proportion of flu-associated deaths is about 11 times higher than in the general population.
A BID TO RAMP UP ADULT VACCINATION RATES
Despite the benefits, vaccination coverage among adults in Singapore has been dismal. Adult vaccinations rates in Singapore generally hover at below 20 per cent, compared to countries like Denmark where the take-up rate approaches 80 per cent, said Dr Oon.
To encourage more adults to get their shots, the Ministry of Health recently introduced the National Adult Immunisation Schedule (NAIS) for adults aged 18 and above. 
Following the move, some doctors have also called for certain vaccines such as the influenza vaccine, which should be done annually, to be made free.
"In general, we need a 60 to 80 per cent vaccination rate for herd immunity to kick in for most infections," said Dr Leong. Herd immunity is a form of immunity that occurs when vaccination of a significant proportion of a population provides protection for those who have not developed immunity.
GET UPDATED SHOTS BEFORE TRAVEL
With the holiday season in full swing, the experts recommended that adults get their travel shots up-to-date, in addition to those on the NAIS.
While vaccinations can be done at any time of the year, those planning to travel should consult their doctors on additional vaccines, such as typhoid vaccination, depending on their travel destination, said Dr Oon.
An overlooked group of adults who would benefit from vaccination are those embarking on overseas studies, said Dr Leong.
For instance, while meningococcal disease is uncommon in Singapore, outbreaks have been reported in schools overseas. The disease is caused by bacteria that infect the blood, brain and spinal cord.
An outbreak of the potentially deadly disease was reported at Oregon State University last month, prompting the university to hold mass vaccination clinics to contain its spread, as reported by The Associated Press.
"When students travel outside Singapore to study, they are exposed to new germs that may kill," said Dr Leong.
"If you look at the rate of disease acquisition of meningococcal carriage in schools overseas, it's very scary. In general, 20 to 30 per cent of students going to university carry these germs at school entry. By end of the first week, it becomes 60 to 70 per cent, which puts a person at risk of an infection," said Dr Leong. 
"LUCKY TO BE ALIVE"
Despite losing a leg, Mr Poorten is thankful to be alive. After recovering from the episode, he had a prosthesis fitted, which helped him resume independence and work.
By a twist of fate, Mr Poorten later joined an Icelandic company that develops and manufactures orthopaedics equipment including prosthetics, which he was using at the time. 
His brush with death has changed his outlook of life. He now appreciates life better. It also made him rethink his stance on vaccinations. 
While Mr Poorten believes that good nutrition and a healthy, balanced lifestyle are key to keeping diseases in check, he now concedes that "some vaccinations can save lives".