Creative Capital: Ken Kwek, the introverted auteur who finds his voice in films and plays
Ken Kwek enjoys the solitude of writing but also finds directing a high second only to sex.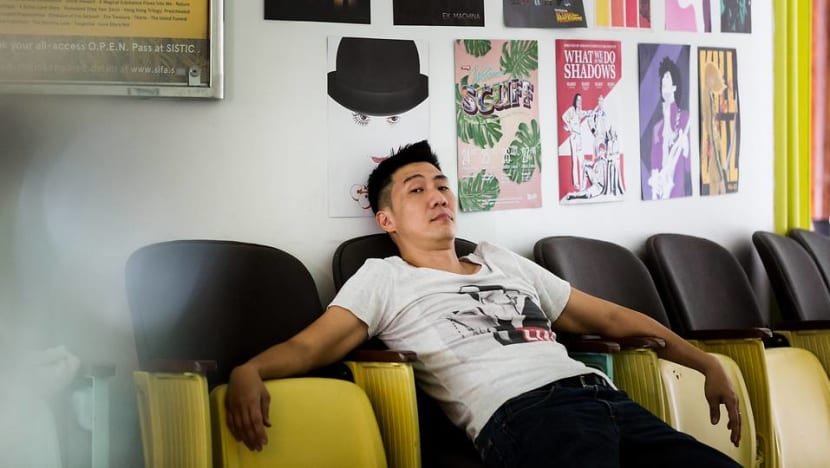 In the early 1960s, film critic Andrew Sarris redefined the way audiences looked at cinema. He did this by referencing an idea that was first promoted by French film makers themselves in the 1950s. It's an idea that today seems like common sense, but a half century ago was revolutionary. Sarris promoted the very simple idea of the movie director as an "auteur" ("author" in French), meaning that the director played just as much a role in determining the story told on screen as the screenwriter.
He also suggested that the director's voice could be understood better when studying several of his or her films, that once you start to understand the "auteur", you can easily see the unmistakable personal stamp of a (great) director in any and all of his or her films. If a director is also a writer, that voice, of course, is naturally amplified.
Here in Singapore, one film maker whose voice is definitely identifiable is Ken Kwek. Ken's directorial works Unlucky Plaza and Sex.Violence.FamilyValues peeled back the veneer of society and made audiences cringe, laugh, react and think about their own lives and how they treat others. His writing credits are far more wide ranging, and include The Blue Mansion, Kidnapper, It's a Great Great World and Trafficker. He's also an accomplished playwright – his newest work, This Is What Happens To Pretty Girls, premieres this May, and is being produced by the Pangdemonium Theatre Company.
I decided, in advance of the show, to catch up with Ken.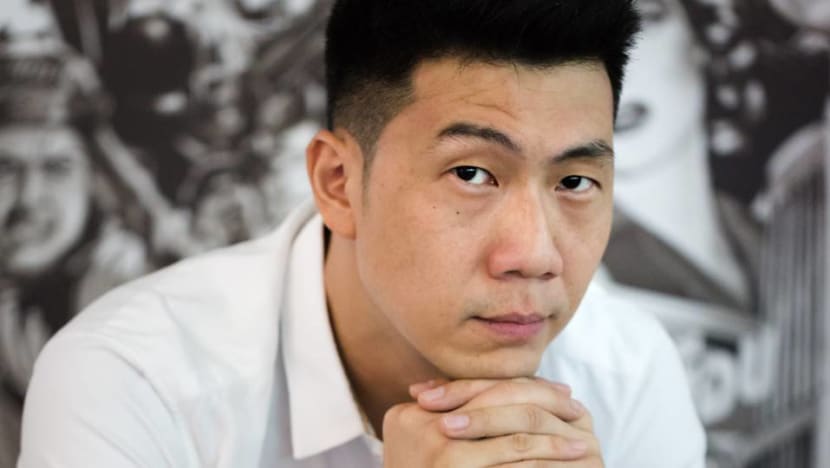 HI, KEN. YOU HAVE A PLAY OPENING THIS MAY WITH PANGDEMONIUM. HOW DID THIS COLLABORATION HAPPEN?
Adrian Pang is a long-time collaborator, and the star of many previous films I've written or directed. But in mid-2017 I was in a bit of a rut, struggling with personal problems and creative burnout. In fact, I was working as a part-time cook in a restaurant and on the verge of giving up on the creative arts. Adrian and Tracie came to me as friends and tried to pull me out of that rut. They suggested that I write a play, which I hadn't done in 10 years. The Pangs will say they 'commissioned' the play, but that's an official-sounding term which belies the fact that they dragged me out of a bad place. We started spit-balling ideas and I wrote a treatment for them. Then #MeToo happened. It started in Hollywood but soon gained traction around the world, signalling just how endemic and widespread the problem of sexual assault and harassment is. It was too big an issue to ignore, so I went back to the drawing board and started work on a new play, which became This Is What Happens To Pretty Girls.
CAN YOU TELL ME A LITTLE ABOUT THE PLAY? WHAT IS IT ABOUT?
The play is made up of three interconnected stories. In the first, a college undergrad and a lecturer engage in a precarious flirtation. In the second, two colleagues go on a date that each remembers very differently. In the third, an uber-macho CEO has to deal with the toxic male culture fostered at his tech company. All three stories eventually crisscross and collide as characters get entangled in a web of shame, recrimination and heartbreak.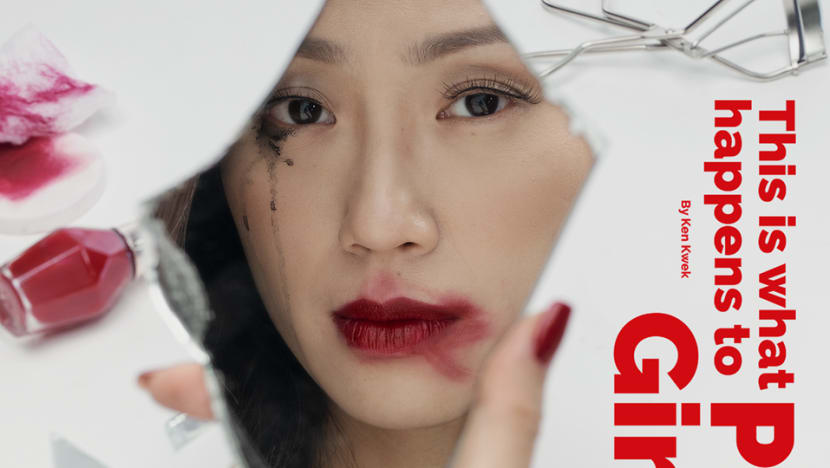 HOW DIFFERENT IS WRITING A PLAY FROM A FILM? I UNDERSTAND YOUR RESEARCH PROCESS INVOLVED INTERVIEWING 100 WOMEN.
There are differences between film and theatre - film is about writing visually whereas theatre is about creating dialogue that drives the action of story. But my approach to every narrative – regardless of whether it's for a film, a play or a book – is essentially the same. It's about creating strong, compelling characters that the audience can identify with, even if the characters aren't always likeable. In the wake of the MeToo movement, I felt I needed to build characters based on people's real-life experiences. The challenge was initially a journalistic one: To get as many people as possible – mostly women - to open up to me about the times they had had to deal with sexual assault or harassment. It's a huge ask and a very difficult thing to talk about, but talk they did. There was the stewardess who got molested by a pilot on a flight; the weekend rower who got raped by her teammate at a party; the teenagers sexually abused by close relatives; and the man accused of date rape by a college friend – dozens and dozens of heartbreaking stories. I'll always be grateful for how candid the interviewees were, how deep they dug to share their stories with me.

WHEN DID YOU FIRST REALISE YOU WANTED TO BE A FILMMAKER AND WRITER?
I've been a film enthusiast ever since I was child, which is not to say I grew up with aspirations of being a film director. There weren't art schools like SOTA in the 1980s, so it wasn't really on my radar as a kid. But I always enjoyed writing stories - I wrote embarrassingly bad poems that got published in my high school magazine. In my early 20s I got my first taste of filmmaking, working as a camera assistant on various film sets in England, where I went to university. But the technical side to cinematography didn't appeal to me and eventually I came back to Singapore to work as a newspaper journalist. Along the way I was asked to write a full-length screenplay for Glen Goei, and when that script, The Blue Mansion, got produced in 2008, there was no turning back.
WHICH IS HARDER, WRITING OR DIRECTING?
Both are challenging in different ways, though I should point out the truism that theatre is a writer's medium, whereas film is the director's medium. I see myself, first and foremost, as a writer. Writing requires long stretches of solitude and I am by nature an introvert who enjoys time alone. Occasionally, if I have a stronger feel for the material, I'll roll up my sleeves and direct the script myself. That's another kind of challenge, a different sort of pleasure, the grist of commandeering a million moving parts – from working with actors to camera choreography, to editing and sound design – to achieve a unified whole. Next to sex, I don't think I've felt anything like the high of being on set and watching a script materialise from words to physical reality.
WHAT'S BEEN THE BIGGEST WIN IN YOUR CAREER SO FAR AND WHAT'S BEEN THE LOWEST POINT?
The lowest point was having a producer kill a film I was slated to direct within just weeks of production. The script had been written and re-written, actors had been cast, locations scouted for and then – boom – everything out the window. That happened in late 2016 and led to something of a crisis of faith: I started to wonder whether the life of a professional creative was viable for me – at least in Singapore. The highest point so far: I'd say it was making my first full-length film, Unlucky Plaza, then taking it to Toronto and showing it as the Opening Film for the Singapore International Film Festival. We were the first local film in SGIFF's 25-year history to be selected as the curtain raiser, and I'm proud of my entire team for making a film worthy of the honour. 
YOUR WORKS OFTEN TOUCH ON SOCIAL ISSUES. DO YOU FEEL THAT PART OF THE RESPONSIBILITY OF BEING AN ARTIST IS TO REFLECT ON OUR SOCIETY AND WHERE IT IS HEADED?
I don't think it's an imperative for every artist to reflect on society – some prefer to look inward and explore purely human themes rather than social ones. For me, it's partly just a natural progression, going from journalism to the creative arts. The instinct for sniffing out a good story from current affairs and locating themes out of the world crashing and burning around us – it comes quite naturally to me. 
WHAT DO YOU LOVE AND WHAT IRKS YOU THE MOST ABOUT LIVING IN SINGAPORE TODAY?
The best thing about living in Singapore is the sense of safety, I guess. I've lived in cities like London and Manila, where there are places you just don't set foot into unless you want to get knifed or shot. In Singapore, I can take my family just about anywhere, any time of day. What irks me the most? Censorship – not just by the state, but by my fellow Singaporeans. I fear my neighbours' evangelical conservatism. Their insecurities about their children infects the more open way I'd like to bring up my child. Their values curtail the freedom of my LGBT friends to live proudly for who they are. Their irrational fears stunt the development of a more mature audience for the arts in Singapore.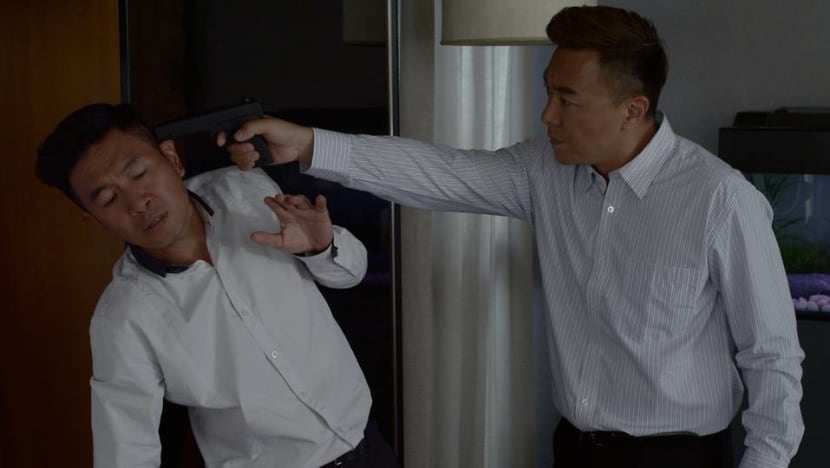 GIVEN THAT NDP HAS STARTED TO ASK FILM MAKERS TO DIRECT, DO YOU THINK YOU'LL EVER GET A SHOT? AND IF YOU DID, WHAT WOULD YOUR VISION BE FOR THE PARADE?
My vision for NDP? That is honestly the most unexpected question I've ever been asked, Aun! I doubt I'll get a shot, but if I do, ask me again. I think the NDP is a genuine, ra-ra celebration of what is good about Singapore. It is also, by definition, an exercise in propaganda. As an artist, I ply my trade in conflict. Every good story is centred on a conflict. So for a hypothetical NDP, I'd have to rewire my imagination so that I focus solely on 'harmony' and 'unity' and such themes that are generally anathema to good storytelling.
IS IT HARD TO BE A PROFESSIONAL CREATIVE IN SINGAPORE? WHAT DO PEOPLE NOT UNDERSTAND ABOUT YOUR WORK OR LIFE THAT YOU WOULD LOVE THEM TO BETTER APPRECIATE?
It is hard to be a professional creative in Singapore, partly because of the smallness of the market, but equally because of the smallness of our minds. We're so comfortable here that people sometimes get riled up and offended by the smallest, most inconsequential things. Concerts are canned, books are burnt, gay sex is a crime – all completely unnecessary. One of my films was banned because people were too afraid to see the ugly, absurd side to our society. Frankly, I don't need people to better understand my life. I just need them to be more open about what sort of art others are allowed to consume.
YOU ALSO WROTE A CHILDREN'S BOOK CALLED TIMOTHY AND THE PHUBBERS. HOW DID THAT COME ABOUT?
I have an eight-year-old son. The poor fellow never gets to see anything I create 'cos all my works are rated NC16 and above! So I wrote something that he could enjoy. It was for him.
FINALLY, WHAT'S NEXT?
I've written another children's book that's due to be published later this year. Unlike Timothy And The Phubbers, this story has a smart, feisty little girl as its protagonist, who goes on a mission to save her brother from an evil video games syndicate. It's a bag of G-rated laughs, I promise!

This Is What Happens To Pretty Girls (NC16) runs from May 10 to 26 at the Drama Centre Theatre. Tickets from Sistic.