How to throw an Instagram-worthy dinner party
Your cheat sheet to hosting the most photogenic dinner of the year without breaking the bank.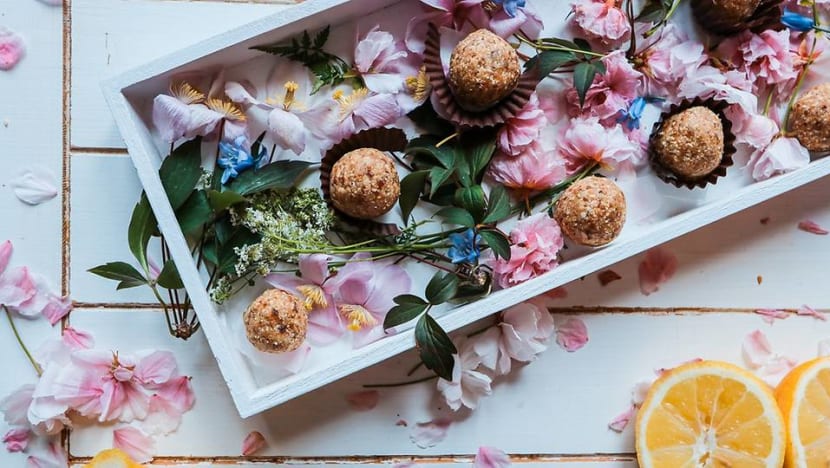 SINGAPORE: Take your next dinner party to a whole new level of sophistication. No, we're not talking about fancy degustation menus or expensive catering services. With a few simple tricks and hacks, humble home-cooked meals can be elevated to look like fine dining. Two event and food stylists share their best-kept secrets on how to slay the foodporn hashtag, and become everyone's new favourite host.
PLATE ELEGANTLY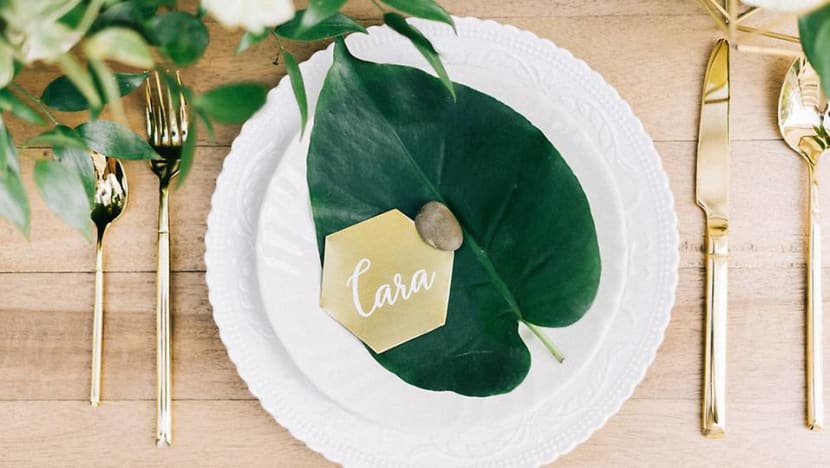 Even if you are serving unpretentious local food such as nasi lemak or mee siam, chic plating can dramatically up the style quotient.
"Look for plates with intricate details on the rim, such as scallop patterns and golden rims. Or, accentuate your plates with eye-catching charger plates (bigger plates that sit below dinner plates)," said Koh Pei Li, founder of 8dec, a boutique event styling company. "Some of my favourite chargers are those with marble patterns or geometric elements."
Another fuss-free hack: Serve your food in smaller portions for a fine-dining effect.
INVEST IN VERSATILE TABLEWARE
If you don't host regularly, getting charger plates may be simply too much commitment. Go for white plates instead as they tend to be the most versatile, suggested Madina Khamitova, founder of Moss&Rose, an eco-chic events and design company. Wooden plates and bamboo plates are also great options.
"As a rule of thumb, I'd avoid plastic plates and cutlery as they look unattractive in photos, are not earth-friendly and can affect the taste of your food. Plastic that is not BPA-free may also release harmful chemicals into your food and water," Khamitova stressed.
ADD POPS OF COLOUR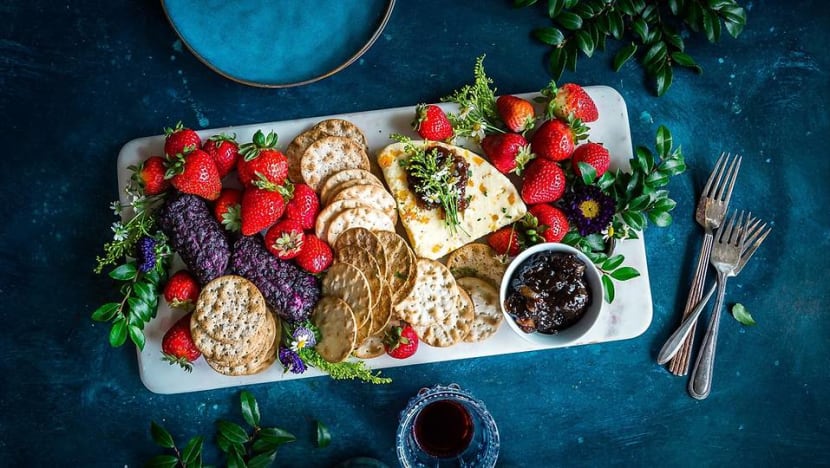 Dress your food with touches of colour. For instance, if you have a dull plate of fish or chicken, Koh suggested adding a tower of greens to make it pop.
"The rule is to pair bright colours such as garnishes and vegetables with neutral tones such as meat, fish and carbohydrates," she explained. This works with drinks as well. Herbs, flowers and fruits can make a cocktail or even cold water look photogenic and tantalising.
HIGHLIGHT COMPONENTS OF YOUR FOOD
"If you are serving pandan desserts, use pandan leaves as part of your table décor. Or if you are serving rojak, use edible ginger flower from the wet market," said Khamitova. This makes your dish come to life in photos, and helps diners anticipate the flavours of the food even before tasting it. It is one of the oldest tricks in the styling book.
INVEST IN FRESH BLOOMS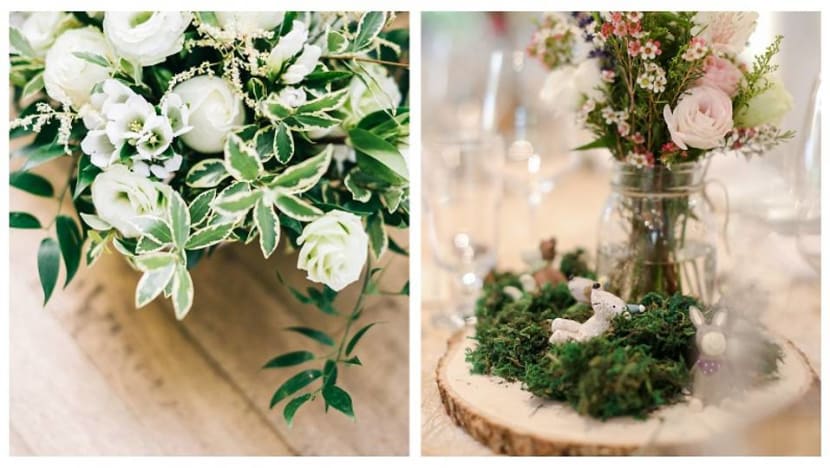 Floral centrepiece is a table-styling classic. That said, if you don't want to splash out on a full floral display, this fuss-free trick by Koh will add a touch of organic chic to your party at a lower price.
"Put together recycled jars of different heights, fill them with flowers, and add a few candle sticks between the jars," she suggested.
Or, incorporate flowers in the food itself, she said. Purchase edible flowers such as borage, pansy and zucchini flowers, wash them well, put them into ice cube trays, add water and make your own floral ice cubes. Serve these with water or cocktails to create visual interest.
USE FOLIAGE CREATIVELY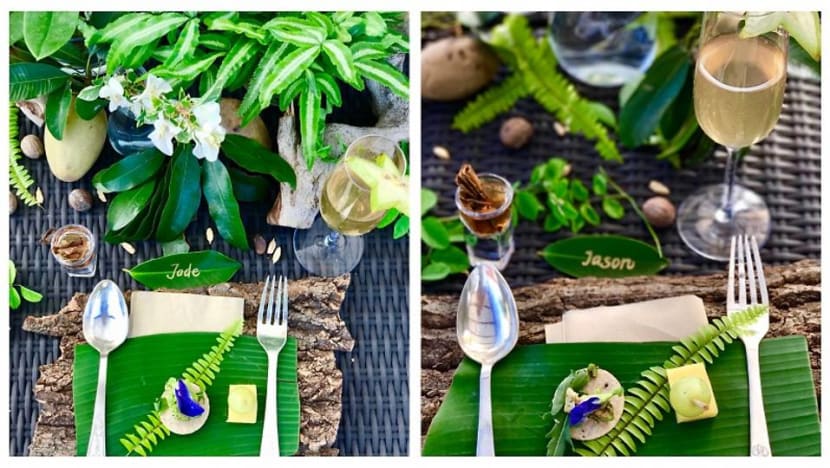 Don't fancy blowing your dinner budget on flowers? Leaves are cheaply available and equally chic. "They can be decoratively placed on the table to create texture. Large leaves such as Monstera can be placed under serving plates, and banana leaves can be used as serving plates," Khamitova suggested.
"I also love using smaller leaves as place cards for my guest. Simply write your guests name on the leaf with a gold marker.
"I personally prefer using locally grown leaves because they are more readily available, don't wilt easily and have less impact on the environment. Tropical foliage can be purchased at large florists such as Far East Flora for around $3 to $4 for a bunch of smaller-sized leaves and $10 for the larger ones," she added.
FOLLOW A GENERAL THEME OR MOTIF
Decide on your table-setting theme and key colours so your décor looks more cohesive.
"Some of my favourite themes are Peranakan, where I'd use ethnic plates, cutlery and batik; or rustic and earthy using items from the garden such as fruits, vegetables, twigs and branches. These smaller items add texture to your table and dilute lighting for a gorgeous Instagram-worthy effect," Khamitova shared.
PAY ATTENTION TO LIGHTING
A good composition can be spoiled by bad lighting, warned Khamitova. Harsh top-down lighting can cast unflattering shadows on your guests and make your food appear overexposed in photos.
"If you are hosting your party outdoors, move your dinner party slightly ahead – invite guests to come between 5pm and 6pm for soft light and gorgeous photos," she added. "If you are hosting your party indoors, ensure that there are several soft light sources. Candles and fairy lights are particularly lovely at night."
HAVE A DRESS CODE
This could be something simple such as a colour code, or a more specific theme such as The Great Gatsby, where guests are encouraged to come decked out in the glitzy glamour of the jazz age. "Don't forget to create a fun Instagram hashtag for your guests to use," added Koh.