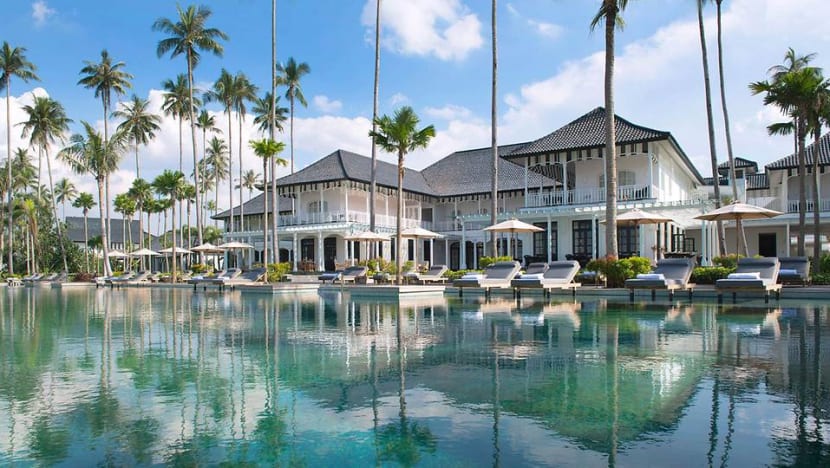 A trip to the spa is our favourite part of travelling. There's nothing like heading straight for a deep tissue massage after a long flight to relieve all that post-flight tension, or simply to relax and reach a state of nirvana.
Ready for your next trip? Here are some of the latest spa treatments around the region guaranteed to send you to Cloud 9 on your next vacation.
Sanchaya in Bintan, Indonesia.
Ylang Ylang and Green Tea Salt Scrub, $115+ for 45 minutes.
This skin-sloughing treatment uses organic ingredients that have been locally and sustainably sourced for a purifying deep cleanse. The scrub contains sea salt from Bali, and is rich in antioxidant green tea from the plantations in Sumatra and soothing ylang ylang obtained throughout Indonesia. Relax, enjoy a head-to-toe exfoliation, and a soothing application of body lotion after that will leave you with baby-soft skin.
Anantara Spa Siam Bangkok in Thailand
Siam 2482 Treatment, $200++ for 90 minutes.
Inspired by Thailand's rich cultural history, this deeply relaxing treatment combines traditional healing massage techniques – using bamboo sticks to encourage circulation,  herbal compresses to soothe tension, and foot reflexology to promote overall wellness - with a signature oil blend of Thai ingredients such as detoxifying lemongrass and juniper, as well as skin-nourishing almond oil. And to encourage a peaceful state of mind after the treatment, two gold leaf patches are placed on the left arm and left side of the chest.
Akoya Spa at VinOasis Resort Phu Quoc in Vietnam
Ultimate Indulgence, $230+ for 2 hours and 30 minutes.
The Akoya Spa in this brand new resort, situated on an island just 40 minutes from Ho Chi Minh City, offers everything from ancient wellness traditions from the Middle East and Asia, to modern Western treatments. For some serious head-to-toe pampering, this Ultimate Indulgence treatment offering the works is the answer. It starts off by lulling guests into a state of relaxation with an aromatherapy floral footbath and lavender body wash, followed by an exfoliating traditional body scrub and an aromatherapy floral bath. The highlight: The spa's signature four hands massage, performed by two therapists working in sync, blends five different massage techniques and will leave you wanting more. If you're still awake at this point to be aware, the treatment ends with a refresher facial and foot massage.
Como Shambhala Estate Bali Spa in Indonesia
Shirodhara Treatment, $220 for 60 minutes.
Como Shambhala recently launched its new Ayurvedic (meaning 'the science of knowledge of life') wellness programme, which aims to restore the body to a natural state of equilibrium by rectifying imbalances.
The Shirodhara treatment for example, is one that quiets the mind and the senses, and improves mental clarity. After a gentle massage to the neck and shoulder area, warm oil is poured in a steady stream over the forehead – a deeply calming practice that claims to help improve focus and concentration.
Six Senses Laamu Spa in Maldives
Sports therapy by Richie Inskip.
If you happen to be surfing the waves in the Maldives from now until the end of July, pop by the Six Senses Laamu spa, which will be offering special sports therapies by visiting practitioner Richie Inskip.
Inskip, who has more than 15 years of clinic sport massage and remedial soft tissue therapy experience under his belt, is among the seven master instructors in Europe who offer Stickmobility classes, a revolutionary new training system that employs a progressive approach to fitness, mobility and muscle activation. He will be offering massage therapies and various yoga classes during his time at the spa.