Our Gastro Legacy: The enduring appeal of Rang Mahal
It started 47 years ago at the old Imperial Hotel with a dancer and tabla player. Now it has its sights set on the world and a Michelin star or two.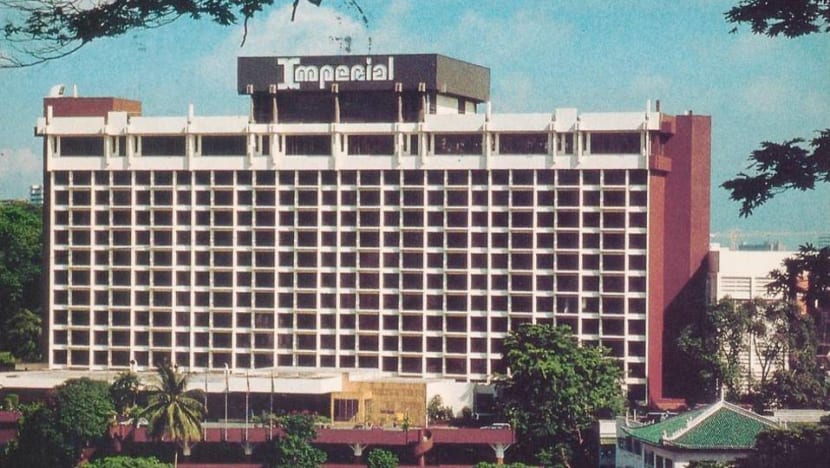 Every week, a new restaurant is born in Singapore. So diverse are our city's offerings that we have eateries serving Spanish small plates, French nouvelle cuisine, new-fangled bak chor mee, gourmet grilled cheese sandwiches, and Chinese dim sum dyed blue. No doubt about it — if you can think it, we have it.
But like all things trendy, what's hot today often turns stone cold in a matter of six months. Throw in high rents, a lack of manpower and rising food costs, and the average life span of a restaurant in Singapore is woefully short. All too often, restaurants shutter as soon as their leases run out. Which is why a home-grown restaurant that has managed to not only stay in business, but thrive for 47 years, is something worth celebrating.     
Many think of Rang Mahal as an Indian fine-dining restaurant that opened at the Pan Pacific Singapore in the early Noughties. What they don't realise is that its history goes back to 1971, when it started life as a casual family restaurant serving traditional Indian fare at the now-defunct Imperial Hotel, near the old National Theatre off River Valley Road.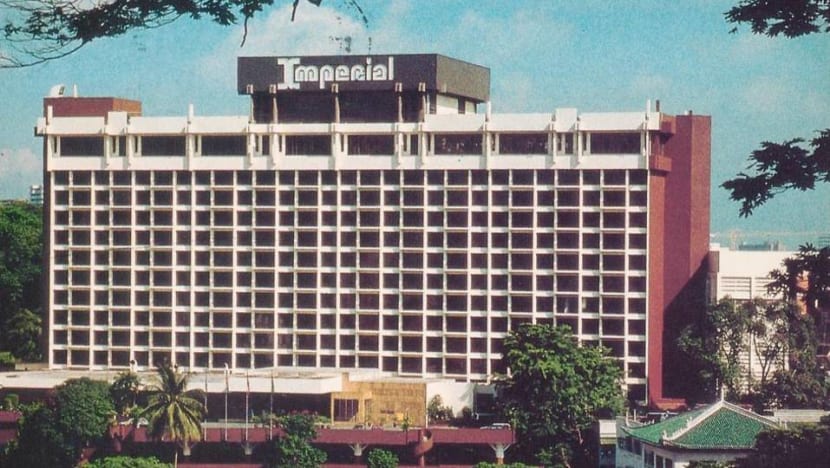 "At that time, it was also quite a musical place," recalled Rang Mahal's managing director, Mrs Ritu Jhunjhnuwala. "We had a sitar player, a tabla player, and there was also a dancer. People used to come to Rang Mahal for the music."
Her late father-in-law Mr Shyam Sunder Ji Jhunjhnuwala, helmed the family-owned Hind Group, which bought what was then Oberoi Imperial Hotel in 1977. The family's decision to sell the hotel in the late 1990s meant the restaurant would go along with it. Loathe to see it disappear, Mrs Jhunjhnuwala suggested they re-open the restaurant elsewhere. "And that's how we ended up at Pan Pacific," she explained.
The move in 2001 spawned a new era for Rang Mahal, as it transformed from a casual, family-style restaurant to something decidedly more upscale. "We felt that there were already a lot of restaurants in Singapore serving traditional Indian food, and there wasn't an Indian fine-dining concept," she said.
ROYALTY AND BOLLYWOOD
Today, 16 years after that first move, Rang Mahal remains in the top ranks of Singapore's Indian fine dining restaurants. Besides its cabal of regular guests who have patronised the restaurant for generations, it has also played host to royalty, heads of states, and Bollywood celebrities.
Among its roll call of guests are the late former President of Singapore SR Nathan, members of royalty from the UAE, and Indian celebrity fashion designer Suneet Varma.
The secret to its success, said Mrs Jhunjhnuwala, is constant reinvention while cleaving close to its traditional Indian roots.
"Staying relevant is important. We have to keep innovating. You can only serve the same kind of food for a few years, then you need to change or people get tired of the same old stuff," she said.
True to this ethos, the menu's focus shifted to lighter Indian fare when the restaurant moved to a new location across the floor at Pan Pacific Singapore in 2012.
"My husband and I had become conscious of what we eat. And because our diners are made up of a mainly corporate crowd, we knew we had to make the food lighter so they wouldn't feel sluggish after a meal," she told CNA Lifestyle.
The kitchen stopped using heavier ingredients like cream and ghee, and replaced them with more healthful things like avocado oil and nuts. They began serving soups and salads, amuse bouche and palate cleansers, and contemporary dishes like clove-smoked aubergine tossed with ginger and smoked tomatoes.
IT TAKES A VILLAGE
To give her traditionally trained chefs exposure to new ways of cooking Indian food, Mrs Jhunjhnuwala invited renowned contemporary Indian chefs to cook at Rang Mahal as part of special promotions. With Michelin-starred names like Atul Kochar and Vineet Bhatia working in their kitchen, the chefs learned new perspectives of Indian fare and saw how they could evolve their cuisine for their latter-day audience.
While Mrs Jhunjhnuwala has shaped Rang Mahal's evolution, much of its success can also be attributed to chefs Vinod Kumar and Milind Sovani. Chef Kumar has been with the restaurant since 1990 and is affectionately described by Mrs Jhunjhnuwala as a chef who "can do anything".
"He is multi-talented," she said. "Many (Indian) chefs specialise in certain styles of cooking, like tandoor, thavaar, curries or desserts. Vinod can do everything well."
The much-acclaimed Chef Sovani joined the restaurant in 2002 and returned to India in 2006, where he has cooked for Bollywood A-listers like Amitabh Bachchan and Prime Ministers Indira Gandhi and Rajiv Gandhi. He came back to Rang Mahal last year and has set about his task of taking the restaurant into the future and, hopefully, earning them a Michelin star or two in the process.
AND NOW, THE WORLD
For Rang Mahal's next act, Mrs Jhunjhnuwala is planning to take the brand international, starting with her family-owned Naumi Hotels in Australia and New Zealand.
In the meantime, the restaurant continues to innovate with its successful brand of contemporary Indian fare.
The latest menu serves up novelties like tandoori fondue, comprising an assortment of grilled chicken kebabs and cubed garlic naan served with a cheese-based makhni sauce (much like the sauce in traditional Indian butter chicken).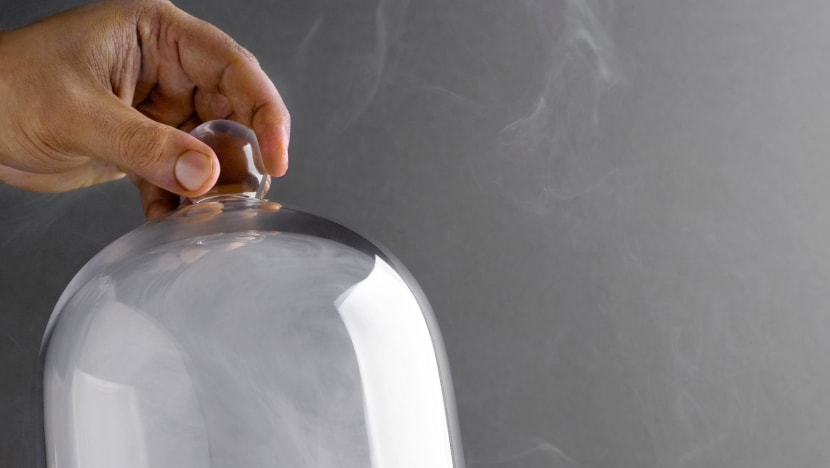 There is also the giant roomali masala papad, a wok-sized pappadum topped with chopped onions, tomatoes, chillies and spices.
Already, dishes like these have found their way across Instagram, compelling avid foodies to visit the restaurant for their own fix and feeds. Popular as they are though, Mrs Jhunjhnuwala knows that these are fads.
"People hear about these out-of-the-box items and they come because they think it's interesting," she said.
"They order it once or twice – but these are never their favourite things. It's always the classics that people come back for."
And that, in essence, is the key to the restaurant's longevity: A shrewd understanding and ability to strike that fine balance between modernity and classicism.  
Level 3, Pan Pacific Singapore, Tel: 6333 1788. www.rangmahal.com.sg