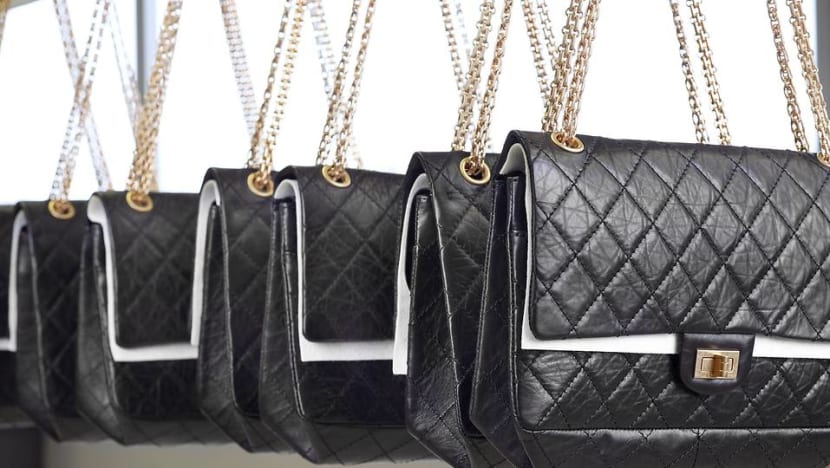 SINGAPORE: Shoes may maketh a man, but ask a fashion-conscious woman and she'll tell you it's all about the bag. From the Hermès Birkin and Fendi's Baguette, to Chanel's iconic 2.55, women often shell out well over five figures for their prized arm candy.
Just what makes designer purses so expensive? The answer can be distilled to two words: Material and craftsmanship.
Take the Hermès Birkin, inarguably the pinnacle of status symbol purses. Named after French actress and singer Jane Birkin, the bags typically retail for between US$8,000 (S$10,900) and US$150,000.
Their stratospheric prices are attributed to the fact that each bag is made entirely by hand by a single craftsman who trains for almost two years before he or she is allowed to build a Birkin. It takes 18 to 24 hours to produce one bag, which means a limited number can be made each year.
THEN THERE ARE THE MATERIALS
Birkins are made variously with calf leathers, cowhide, and mountain goat skin, some of which are processed and pressed for durability. The oldest Hermès leather, called the Box Calf, features a trademark polish that doesn't fade and ages exceptionally well. Meanwhile, Hermès' Evercalf leather is noted for its remarkable softness and texture that seems to grow more luxurious with time.
The prices really skyrocket when the bags are made from Hermès' famous crocodile skins. Exceptional skins, such as those from almost white crocodiles, can take decades to reach maturity. To make an impressive purse, the skins must be unblemished and ethically sourced. But crocodiles fight, which means they get injured and scarred in the scuffle, so finding a pristine skin is a challenge. Add to that the diamond studs and gold buckles that embellish the bags and the numbers really start to add up.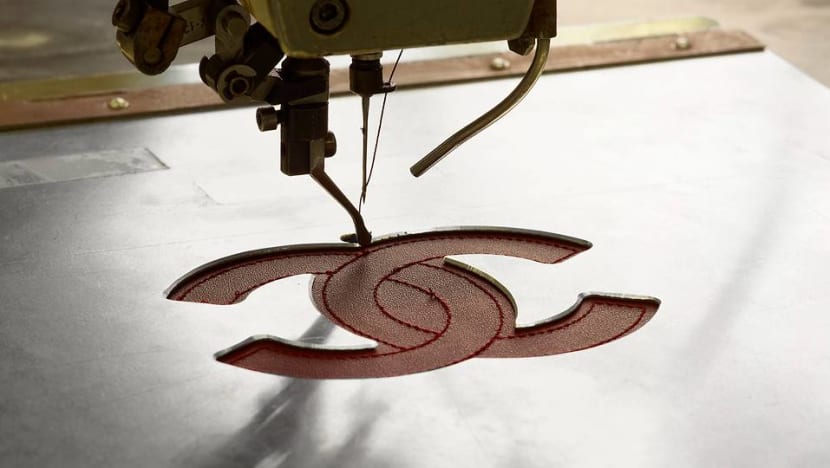 Similarly, Chanel's 2.55 — named after the date it was first produced (February 1955) — is produced in an 180-step process by craftsmen who must clock five years in Chanel's workshops before they can work on the iconic bag. Traditionally made of the finest lambskin, the bags are also available in patent calfskin, python or alligator skin, and other materials such as jersey and tweed. While the leathers give the bag an incredibly soft, supple texture, the bags themselves are built and tested like tanks to ensure they withstand time and use.
THE PROCESS OF MAKING A DESIGNER HANDBAG IS A COMPLEX ONE
An article on Popsugar explains how Mulberry handbags are first conceptualised as a design sketch, which is then drawn out on a computer. A mock version is made of paper to verify sizing before a production sample is made. Every stage of the process is reportedly timed to discern the amount of labour required before the manufacturing costs are tallied. The bag's design is then refined by the design team before production begins. The British brand's most iconic bag, the Bayswater, typically retails from US$1,500.
GREAT INVESTMENTS
More than just fashion statements, many argue that the finest designer handbags make excellent investments. In a January 2016 article in The Times, correspondent Hilary Rose wrote: "In the 35 years since it was created, the Birkin has gone up by 500 per cent."
Online marketplace baghunter.com conducted a study which revealed that the Birkin outperformed the S&P500 and the price of gold in the last 35 years. On average, the Birkin saw a year-on-year increase of 14.2 per cent between 1980 and 2015. In comparison, gold gave a real average return of 1.9 per cent.
Another study by Baghunter suggests that the value of Chanel handbags has risen 70 per cent since 2010.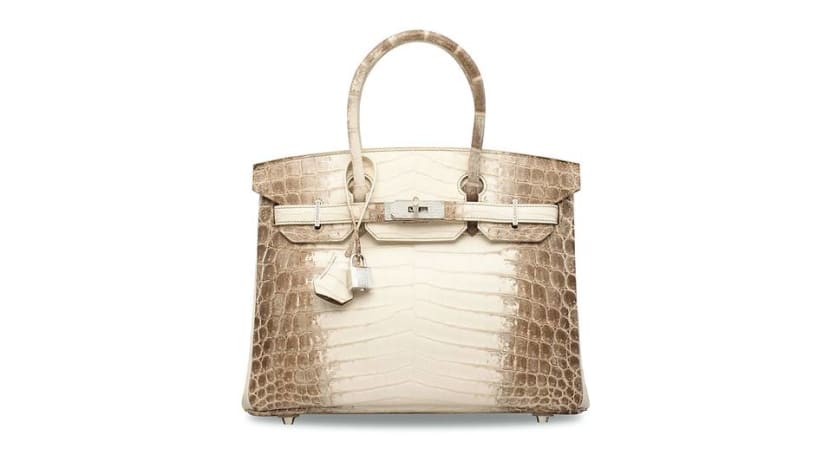 If percentage points mean little to you, consider this: Just last May, a 12-inch matte white Himalayan crocodile skin Birkin with 18-karat gold buckles and strap loops encrusted with 205 diamonds fetched a record HK$2.94 million (US$380,000) at a Christie's Hong Kong auction. The price soared well past the HK$1.5 million to HK$2 million (US$193,000 to US$258,000) presale estimate.
Perhaps it's time to put your money in the bag, after all.