'Just like us': Singaporeans open hearts and homes to migrant workers
Eight families inspired to invite migrant workers over for a meal, after a CNA Insider series, discover a new level of appreciation for their guests.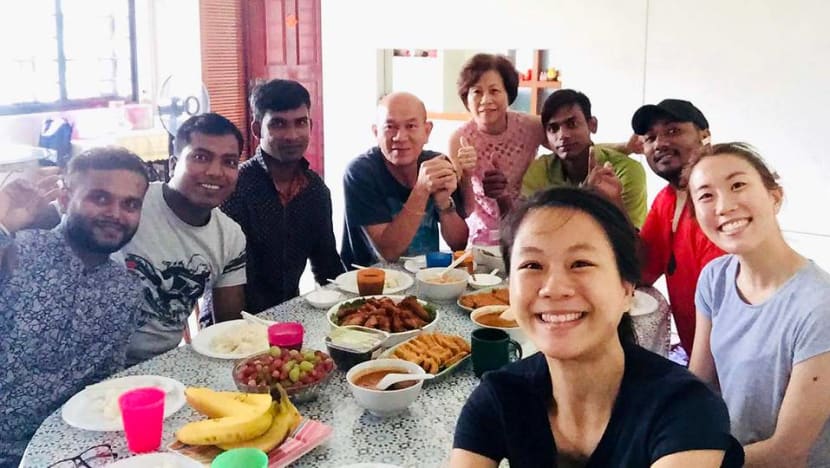 SINGAPORE: Would you invite a few migrant workers over for dinner?
Over the past two weekends, eight of these families did just that, opening up their hearts and homes to the men who build Singapore's roads and high-rises. The hosts ranged from Singaporeans of Bangladeshi descent, to non-Muslims who catered specially for their guests' halal diet.
And the experience turned out to be more than either hosts or guests had imagined – and the start of hopefully lasting friendships for some.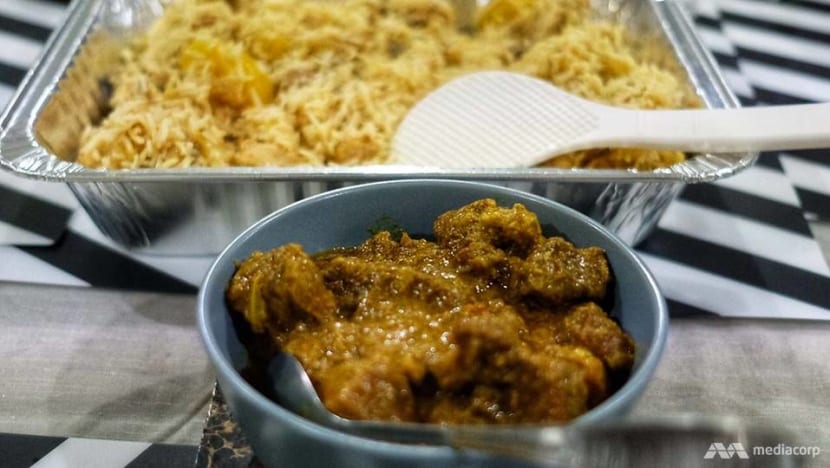 At an iftar meal facilitated by CNA Insider on the last Sunday before Hari Raya Puasa, his wife Farhana Hossain cooked dishes like chicken biryani and beef tripe curry – a Bengali delicacy which their guests, Md Al Mamun, 26, and Md Shahabuddin, 30, appreciated.
The couple, who work at a local university and are of Bangladeshi extract, exchanged numbers with the men and said they would "love" to host them again in future.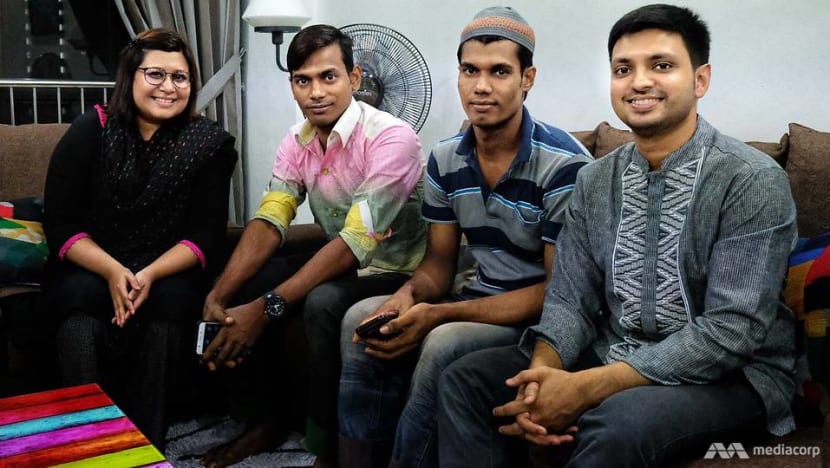 Over at the home of Mohammad Hamim and Fatimah Sawifi that same night, 32-year-old Shariful Islam was feeling emotional. The father of one was reminded of his daughter – an eight-year-old also named Fatimah – many times that night.
"I'm missing my mother, my wife, and my daughter Fatimah, I so miss, so miss," he told CNA Insider, eyes welling up.
Together breaking fast, together praying, I feel my family here today. Today, I'm happy.  Thank you for this today.
Host Mr Hamim, 48, had only ever exchanged cursory greetings with migrant workers at the mosque before this. "Deep down inside we've always wanted to know more about them," he said.
And learn more they did, chatting easily with their guests about family, religion, their experiences working abroad. "I was pleasantly surprised. We were able to connect at various levels," said Mdm Fatimah.
It was so very enlightening, we were wondering what held us back (from talking to them) in the past – they are just like us, they have families, they have somewhat the same interests.
The couple, both teachers, gave the workers Hari Raya gifts, packed enough food for them for the rest of the week, and drove them back to their dormitory in Mandai.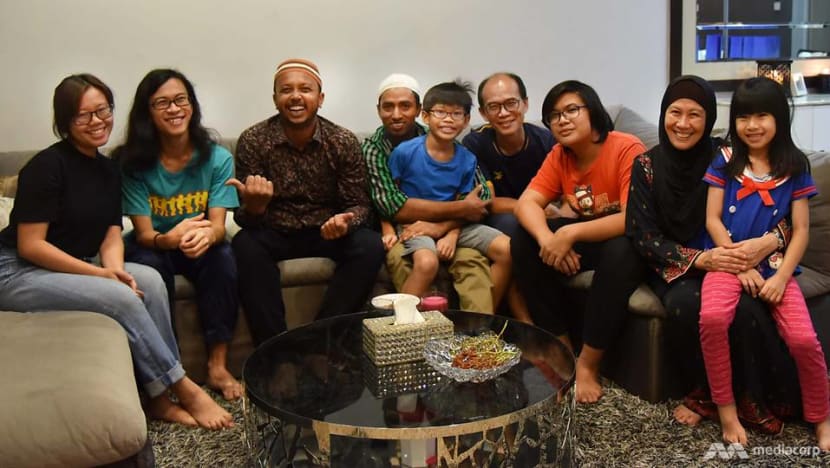 Nicholas Yeo, 31, was another non-Muslim who made sure his guests were catered for, getting a Muslim friend to whip up a home-cooked spread.
"My wife, friends and I just set out to treat them like we would anyone else, and it was a great chance to get to know them better," he said.
They learnt more about the struggles that migrant workers face in Singapore – but also found admiration for the volunteer work the men did, and "their dedication to improve themselves in spite of the limited free time they have".
By having a safe and comfortable space, it really allowed us to speak with them as equals.
"And we were able to relate with one another over many common experiences, despite being so seemingly different," added Mr Yeo.
To facilitate the home visits at short notice, CNA Insider tied up with SDI Academy and the IYC, which was organising its fourth Singaporean Muslims for Eid initiative. The latter aims to involve different groups – like migrant workers and non-Muslims – in the Eid celebrations.
IYC co-founder Ms Noor Mastura said she hoped that people's negative stereotypes of each other would be "shattered through their interactions over food and culture". She also hoped participants would "become ambassadors to their own communities of what they learnt".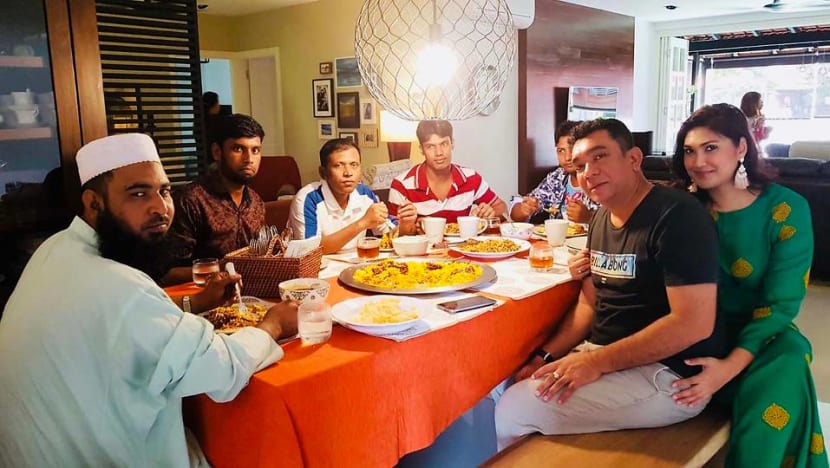 WOULD DO THIS AGAIN
Indeed, although one or two had initial nerves, the host families strongly urged more Singaporeans to reach out and invite migrant workers to a meal.
It would "give them the chance to feel part of a family… something many of us would want if we were in the same situation", Mr Yeo said, adding that he would be glad to do this "on an annual or even more regular basis".
Mr Liton, 40, might agree. The Bangladeshi, who was hosted by a couple to iftar, said: "We never felt like we were different here. We're Muslim, they're Muslim, we break fast together."
"Hosting them is like having friends over," said Ms Chua. "Migrant workers make up a huge part of our society and life, and yet we know so little about them." 

The difficulty, Mr Hamim said, is: "I think Singaporeans are very open, but we don't know how to go about reaching out. It's very difficult to just go up to them and say 'hello, what's going on'."