Commentary: Work colleagues need new ways to feel like a team again
It's hard to feel like part of a team without the human connection of grabbing coffee and making small talk, and that may be bad news for innovation, says Sam Neo.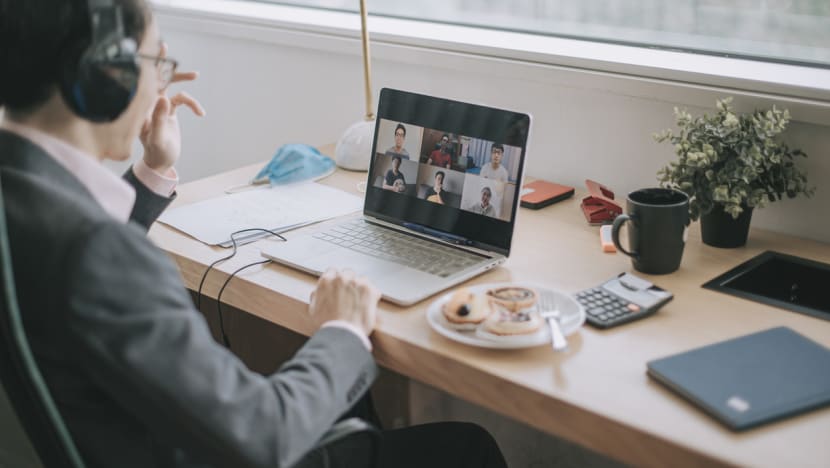 SINGAPORE: Ever hit the office pantry for your third coffee break on a tough day and run into a colleague who offered much-needed insight on a challenging project?
Or someone who cheered you up chatting about weekend plans?
We used to complain we spent more time with colleagues than our own family, yet now we're really starting to miss them.
Sure, we have plenty of work interactions – Zoom calls, Slack chats – but what we miss isn't coffee or even the small talk, but the human connection in those moments.
Separated in our home offices today, we can no longer pop into our teammate's cubicle to share ideas, ask for help and offer tips in exchange - worse still for new hires who've not met the team in real life.
Our networks at work have shrunk after months of working from home, according to Microsoft's study of productivity and labour signals across their office products and LinkedIn, even though time spent on meetings per week has more than doubled globally.
At the start of the pandemic, employees focused on connecting with people they were already closer to and allowed more distant networks to fade. Their analysis showed that even such team interactions have since started to diminish.
Many of us just don't really feel like part of a team anymore.
BEDROCK OF INNOVATION AND SENSE OF BELONGING
What happens then as hybrid working persists, with few chances for teams to meet and bond?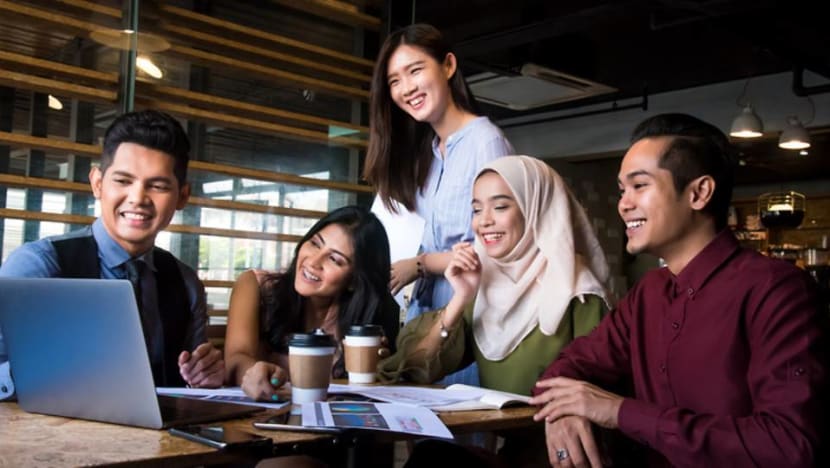 Innovation is the lifeblood of companies. We know that when people come together - to brainstorm, meet deadlines, or even share a joke – they hit on ways to solve problems and improve things. And companies flourish.
It's for this reason Steve Jobs filled Apple's Cupertino headquarters with large spaces and meeting nooks to maximise chance encounters and casual discussions.
Has remote working killed team spirit? Sixteen per cent of Gen Z employees said they struggled with bringing new ideas, getting a word in during meetings, or feeling engaged about work, according to Microsoft's Work Trend Index survey in January 2021.
Another Microsoft-commissioned study found European business leaders reported a decrease in innovation, possibly because it's difficult for ideas to thrive when teammates feel disconnected from each other.
As one of the researchers put it: "When you lose connections, you stop innovating".
Perhaps we took team bonding somewhat for granted before the coronavirus hit. We had plenty of opportunities for informal bonding in an office with face-to-face interactions where we pick up on social cues and conversational nuances.
According to pioneering research in the 1960s by psychologist Albert Mehrabian, at least 70 per cent of all communication is nonverbal. So it's not surprising virtual conversations feel transactional and less spontaneous.
And who can forget those mandatory corporate team bonding events? They might seem contrived or superficial, but such activities let employees learn the best ways to communicate with our colleagues.
Teammates create shared experiences and references through non-work conversations – even in an escape room or craft workshop. Camaraderie gives us a sense of purpose and belonging.
Based on the research at MIT's Human Dynamics Laboratory, socialisation can account for more than 50 per cent of "positive changes in communication patterns".
DELIBERATE EFFORT NEEDED FOR VIRTUAL BONDING
So the challenge in a hybrid work reality is: How to foster social connections across teammates of different age groups, work experiences, levels of digital skills and home situations? And without encroaching in our already-blurred work-life situation?
For now, companies have had little choice but to engage teams virtually. So leaders must be deliberate about finding ways to spark informal interactions among employees.
One way is to leave a part of weekly meetings agenda-free or hold virtual coffee or "fireside" chats without any structured content to create a space for less formal interactions within teams.
At GitLab, a software company that remarkably has been working remotely since it started in 2014, employees can take "virtual coffee breaks" with colleagues over Slack.
They even use a bot called Donut to pair random teammates for coffee breaks, to capture the serendipity of the watercooler moment.
The Android Trello app's engineering team meets for lunch over videoconferencing once a month and can claim up to US$25 to eat out, order in or even cook up a storm.
Managers at professional services company Deloitte Singapore are encouraged to organise something to "energise everybody at the start of the day", such as online yoga sessions.
Prudential Singapore also has a "Focused Friday" since 2019, encouraging employees not to arrange afternoon meetings and use the time instead to focus on learning, innovation or personal wellness.
The trick looks to be this: Being deliberate and disciplined about setting aside time to form new virtual rituals and replace the in-person ones we've lost.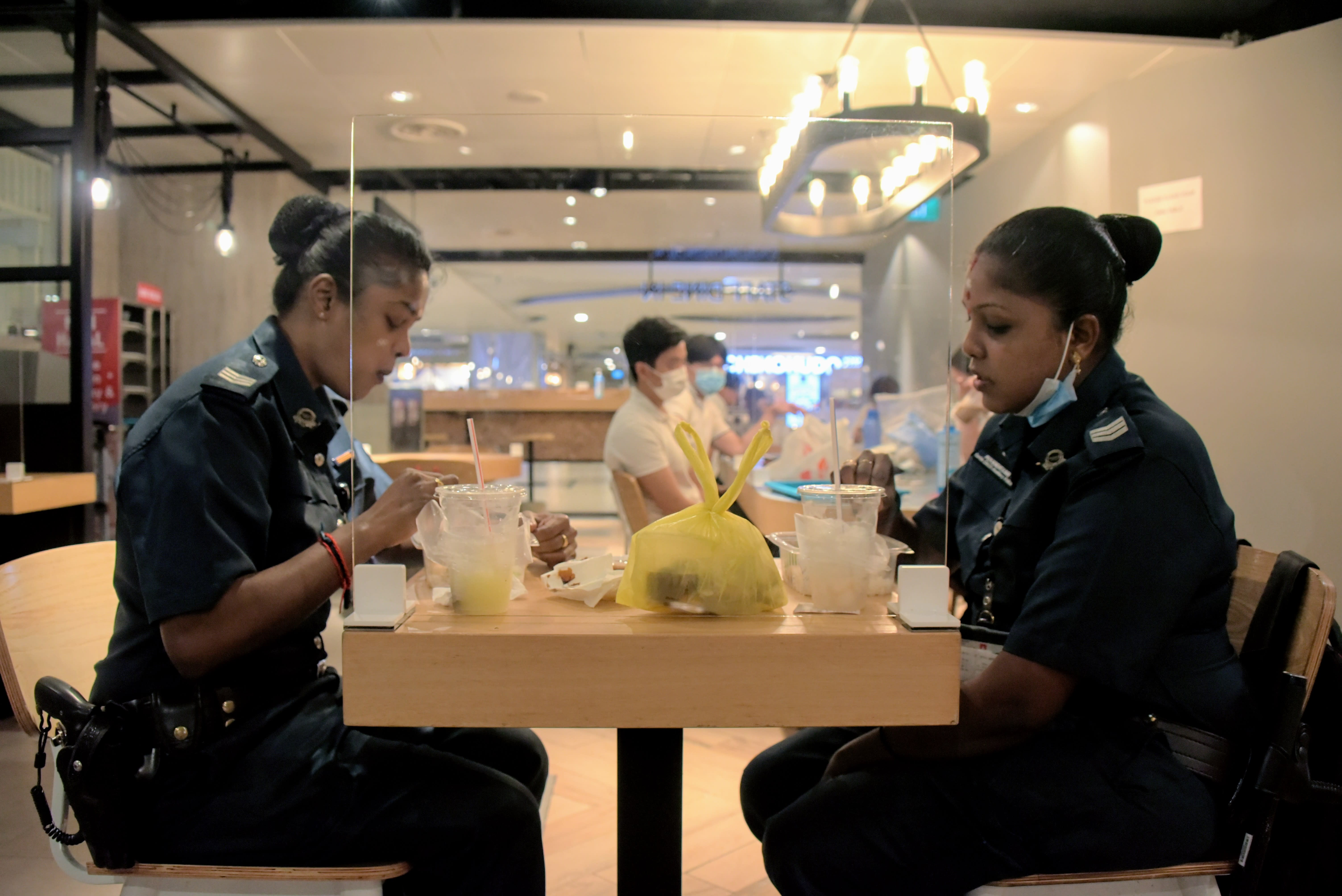 BUILDING TEAMS IN THE HYBRID WORK ERA
In my experience speaking to HR leaders across the region, there is one clear consensus - nothing beats physical interaction. A LinkedIn poll I recently did showed employees preferred the same.
Humans crave connection and we do it best in person, especially after a prolonged period of restrictions without a clear view of the end of the tunnel.
If and when employees return to the office with some caution, leaders must be equally deliberate in creating opportunities for physical meetups.
What works is when activities are truly independent of work. It signals to employees they are allowed to slow down, forget about deadlines and organisational charts to focus on building genuine connections.
One pre-pandemic experience I recall was a tea appreciation session. I started out sceptical at first but ended up thoroughly enjoying the deep conversations and getting to know my colleagues more than I ever could at work.
If leaders are insincere in helping teams, you can bet employees sense it immediately.
Employees may feel obligated to turn up, to avoid looking bad or being passed over for recognition later, but they'll just get the activities over and done with – a waste of time and opportunities for actual bonding.
Good organisations stand out because they take the time to understand their employees' needs – the introverted ones may be more energised by remote working, while the extroverted can't wait to see everyone back in the office.
So, though Singapore maintains restrictions on large gatherings and a default work-from-home arrangement for now, all hope is not lost.
Taken with some optimism, it means companies and leaders still have time to plan for our hybrid work future. They can refine efforts to help teams bond virtually now and consider how to find the right balance with physical interactions when the time finally comes.
Sam Neo is CEO of People Mentality Inc, Stories of Asia and StoryBuddy.
Is 2021 the year when employees take back control over work amid predictions of a great resignation wave? HR experts discuss on CNA's Heart of the Matter: